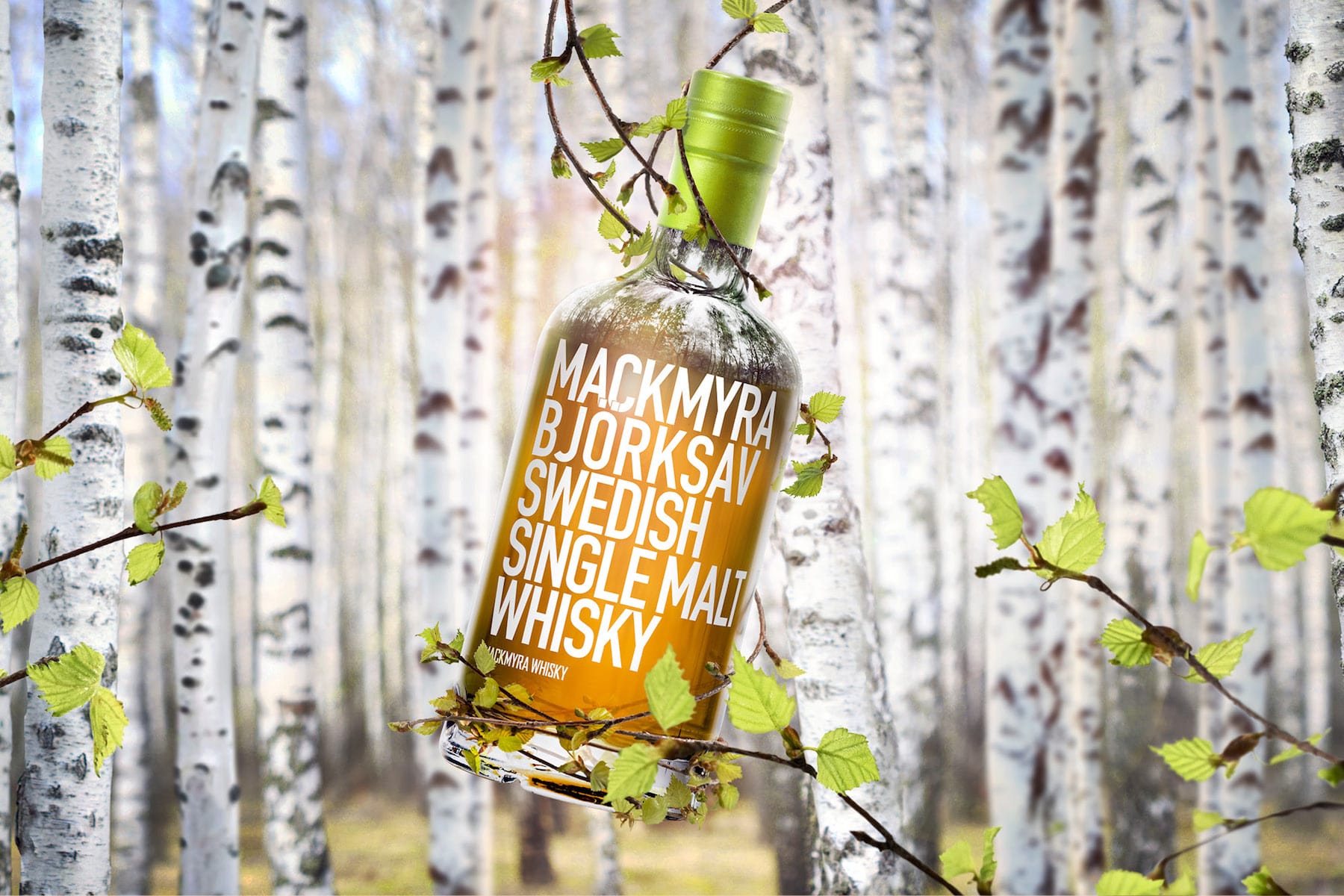 Review and Tasting Notes for Mackmyra Björksav Swedish Whisky
Mackmyra's Seasonal Releases
In this review I'm going to take a look at the newest seasonal release from Mackmyra, Björksav. Mackmyra's seasonal releases are limited editions often with interesting cask maturation approaches that mark the passing seasons of the year. Mackmyra Björksav, which means 'birch sap' in Sweden, is no exception, inspired by the long-awaited return of spring. I enjoyed Mackmyra Äppleblom, which was the Spring release in 2019 (you can find my review of Äppleblom here); so I'm looking forward to exploring this whisky.
About Mackmyra Björksav
This Swedish single malt whisky has an interesting cask recipe which includes casks that were seasoned with Swedish birch sap wine. Now not only have I never had a birch sap wine cask whisky, I've never had birch sap wine; so this really is new to me, and a very unique release from Mackmyra. 
The full cask recipe that Mackmyra have vatted together to create this single malt includes: 200 litre ex-bourbon casks, a range of oloroso-seasoned American oak casks between 128 to 200 litres in size, and of course their unique Birch sap wine seasoned Swedish oak and American oak casks, which range in size from 100 to 200 litres. 
Grythyttan Vin Birch Sap Wine
For this whisky, Mackmyra have collaborated with the Swedish artisan winery Grythyttan Vin. That's a name you may remember from Mackmyra Jaktlycka, which was seasoned in Swedish Berry Wine casks, also from Grythyttan (you can read my review of Jaktlycka here). 
Behind Grythyttan Vin are Per and Ingunn, two passionate winemakers who want to highlight the natural tastes of the Nordic forests. Grythyttan Vin use only the best natural ingredients to create their wines; with berries, fruit and birch sap, from the Swedish forests around them they create natural, artisan berry wines.
In this case, Grythyttan Björk is made from local birch sap that is tapped just before the birch 'cracks' in the spring. From what I read, the wine made from this sap is fresh, and delicately sweet. Have you tried birch sap wine before? I'd love to hear your thoughts, do let me know what it's like in the comments below.
So, that's enough of the background - let's try this Swedish single malt whisky, which is bottled at 46.1% ABV, natural colour and without chill filtration.
Mackmyra Björksav Tasting notes
Nose: Floral with elderflowers and cherry blossom. Green orchard fruits, particularly apples and pear, are joined by lemon citrus notes. There's a sweetness there, like wild blossom honey. Gentle oak in the back.
Palate: Medium mouthfeel. More fresh fruit on the palate, apples, pears and elderflower are joined by deeper notes of raisins and cherries. Lemon and lime add a citrus note. Honey and vanilla fudge give sweetness. Oak from the casks, and some wood spice give some gentle warmth.
Finish: A light finish sees the fruit of the palate continue through into wood spice ending with a clean, fresh feeling that leaves my palate ready for another sip.
Mackmyra Björksav Review
Another fascinating release from Mackmyra. I really do admire their experimentation. It's exciting. They're unconstrained by the Scotch Whisky Association rules that Scottish Distilleries would adhere to, and they actively embrace this freedom by exploring cask seasonings. And, I think this works well. It's fresh, floral and fruity profile suits Springtime. A most enjoyable dram.
If you'd like to try this whisky then you can buy Mackmyra Björksav here. And you can find the full range of seasonal whiskies from Mackmyra here.
Thank you to Mackmyra for supporting the running of our website by sponsoring this post, and for providing a sample for independent review. The tasting notes remain my own, and my thoughts honest. Photos come courtesy of the talented Ryan at Worthington Photos.