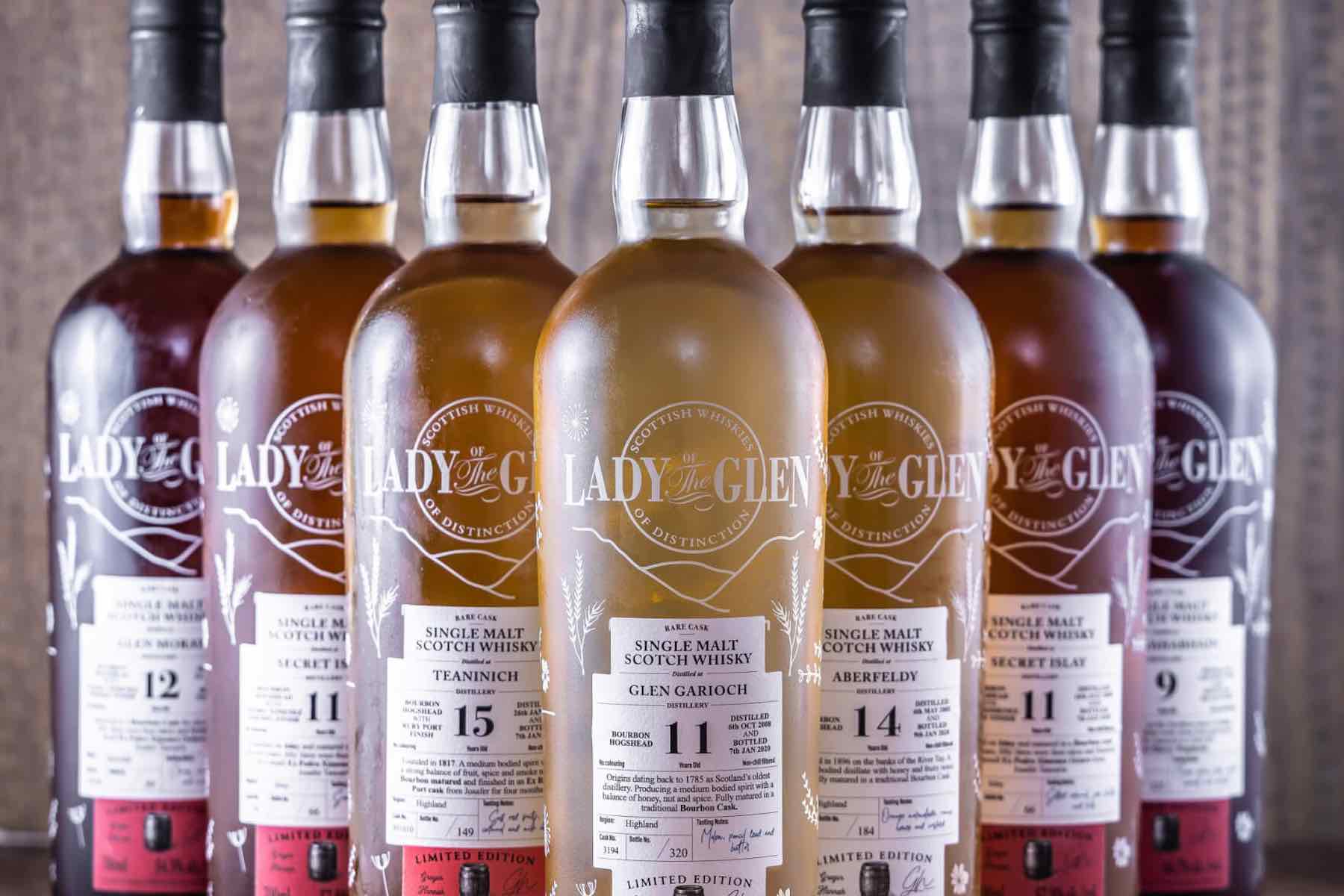 Rare single cask whisky
Lady Of The Glen
RARE, SINGLE CASK WHISKY DISCOVERIES. IT ALL STARTS WITH A DRAM.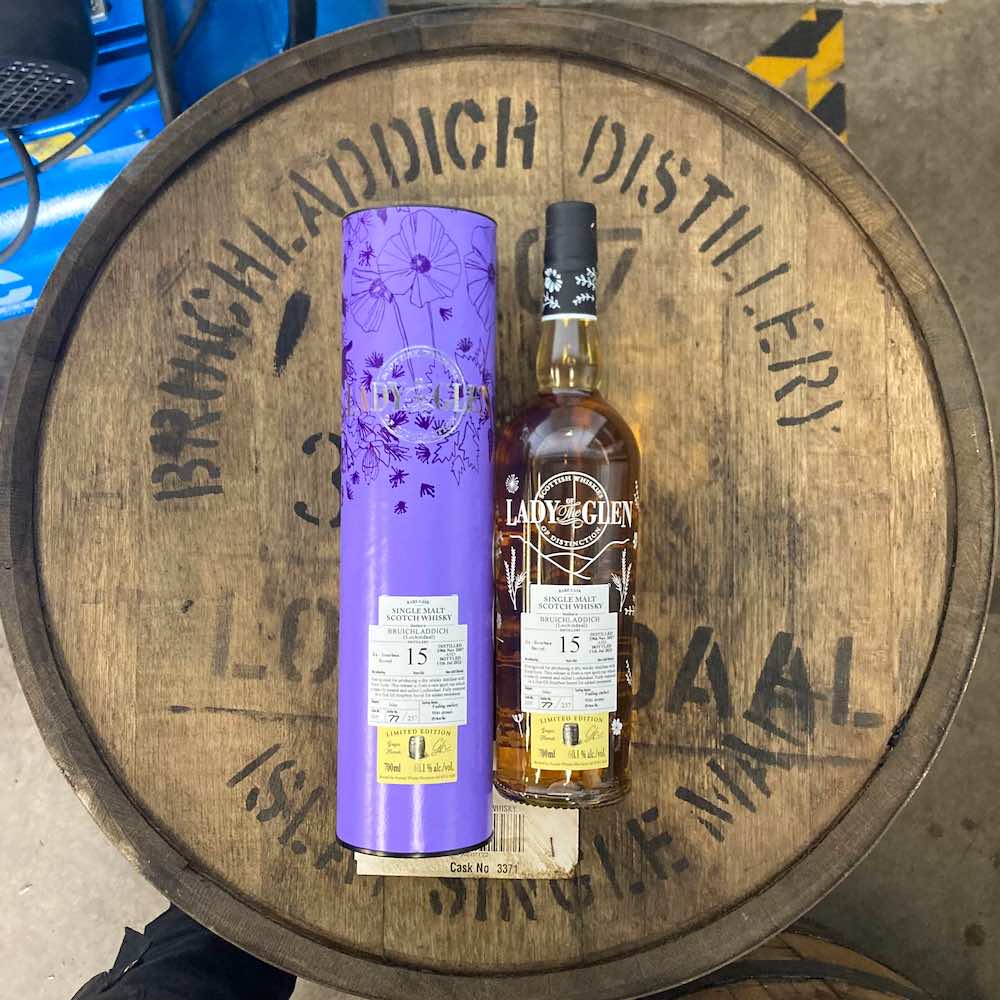 Lady Of The Glen
Lady of the Glen is an independent bottler who brings international whisky enthusiasts exclusive scotch whiskies. This means they are part detective and part magician as they seek, source, and look after rare single malt whiskies from independent distilleries across Scotland. They then turn these whiskies into something special through traditional ageing, finishing and bottling techniques.
All Lady of the Glen whiskies are hand bottled at natural cask strength, without any chill filtering or colouring. This means the original taste remains unaffected and the end flavour is pure, full, and always unique.
Each bottle alongside its distinctive floral label and whisky, receives a hand-detailed number. The bottles are as individual as the whisky they contain.
Lady of the Glen whiskies are a homage to the long tradition of independent bottling in Scotland and of outstanding and unhurried techniques that create whiskies that are both rare and special.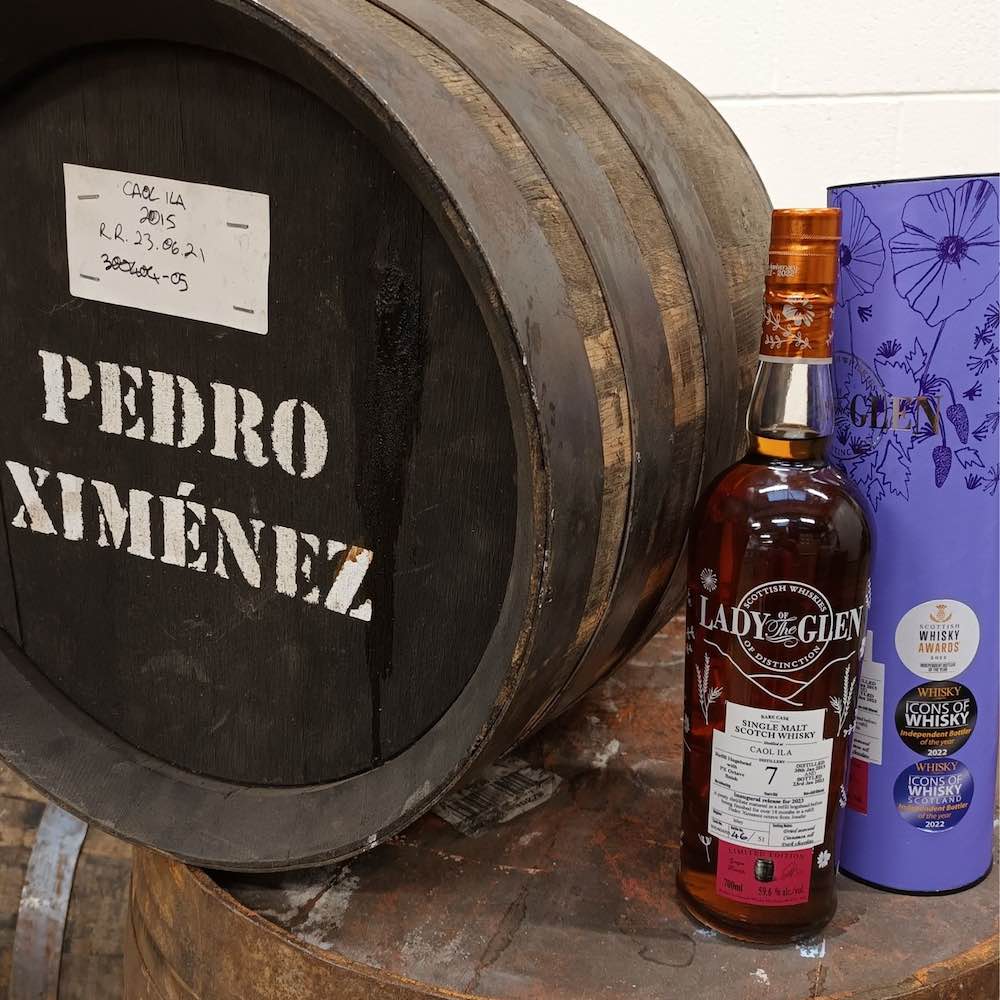 Lady Of The Glen Whiskies
Single cask whiskies: Lady of the Glen whiskies are unique and exceptional. As single cask releases, they are inherently limited editions. Each release is hand-bottled from their portfolio of casks which are at varying stages of maturation.  Lady Of The Glen source their casks from some of Scotland's finest private distilleries in Speyside, Highland, Lowland, and Islay regions.
Wood management: Casks are key to achieving the perfect balance which is why Lady Of The Glen source their ex-wine casks from global sites such as bodegas in Portugal and Spain, vineyards in Italy and cooperages in France to name a few. They work directly with family-owned businesses to ensure that they understand the origins of the casks and the type of wine or spirits. This gives them not only confidence in their brand but also the knowledge that they are offering our whisky lovers a quality dram.
Natural whisky: The success of Lady of the Glen lies in the purity of their whisky.  Their whiskies are released at the natural cask strength, usually over 50%, which is the natural alcohol strength from the cask. Each cask is hand-sourced, independently bottled and 100% natural with zero colouring or chill-filtering.
Meet The Founder
Gregor Hannah
Lady Of The Glen was founded by, and is still run by, Gregor Hannah. From a young age, Gregor developed a keen interest in whisky, influenced by his father, a Scottish piper. His father would often receive bottles of whisky as tokens of appreciation for his performances at various celebrations, including weddings and Burn's Nights. Fascinated by the wide array of bottles, each with its own unique colours, shape, and label, Gregor developed a strong appreciation for scotch whisky.
Two and a half decades later, while working at a bar, Gregor's learned about independent bottling. Here, he gained in-depth knowledge about the history and techniques of sourcing and bottling unique whiskies. This led him to establish Lady of The Glen in 2012. The brand is independently owned and specialises in sourcing and bottling rare, single-cask whiskies from various regions in Scotland.
Gregor had a clear vision for Lady of The Glen. He aimed for the brand to reflect Scotland's rich cultural heritage while also infusing a modern sensibility into its persona. Consequently, the brand pays homage to the legend of the Green Lady Ghost, believed to wander the halls of Stirling Castle. Additionally, Lady of The Glen incorporates the vibrant hues of Scottish wildflowers into its packaging, demonstrated by the delicate floral patterns that now distinguish the brand.