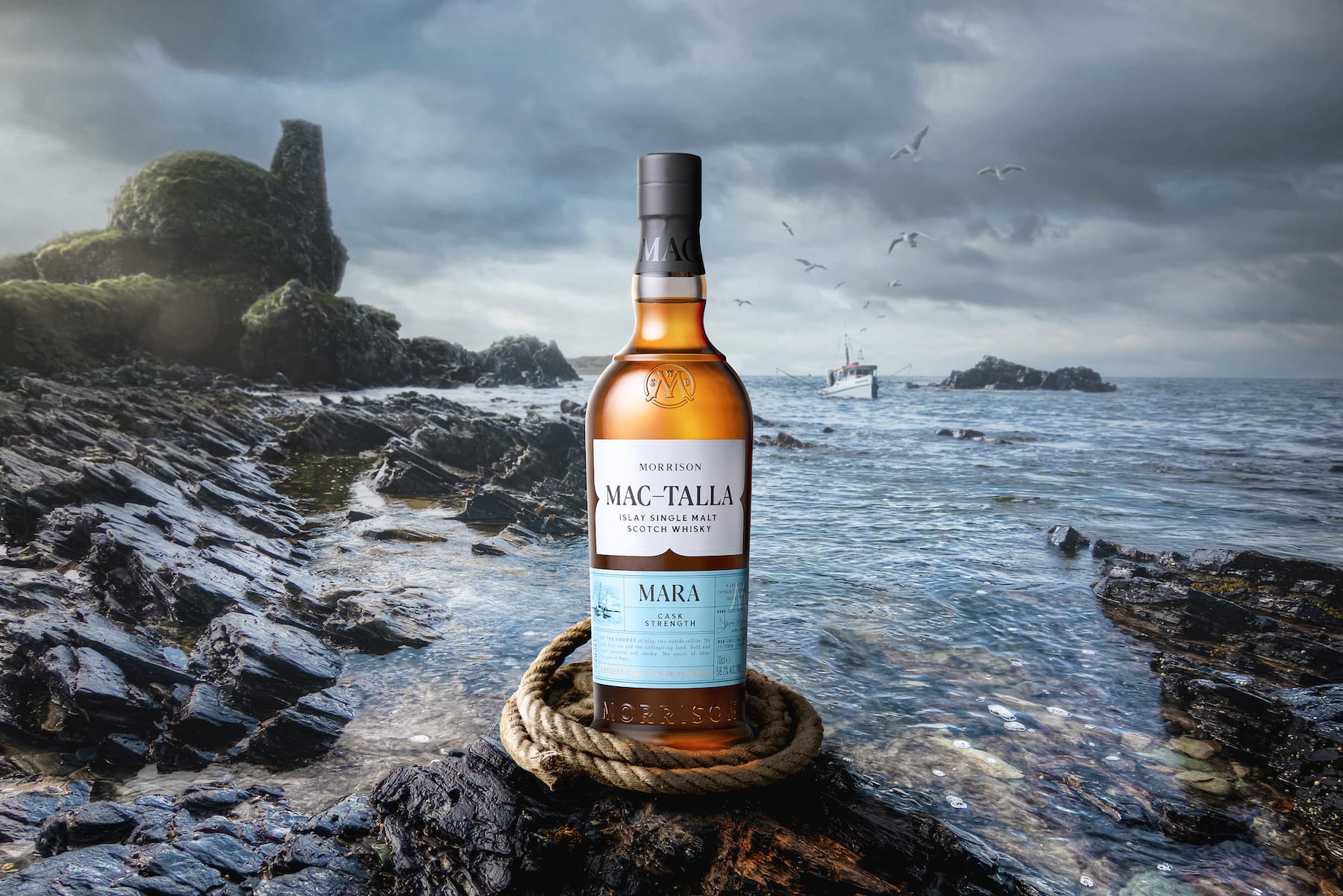 Islay single malt
MacTalla
MAC-TALLA, "ECHO" IN SCOTTISH GAELIC, REFLECTS THE CONNECTION THE MORRISON FAMILY HAVE HAD WITH ISLAY FOR GENERATIONS. ALLOW THEM TO TAKE YOU ON A TASTE JOURNEY ACROSS THE ISLAND.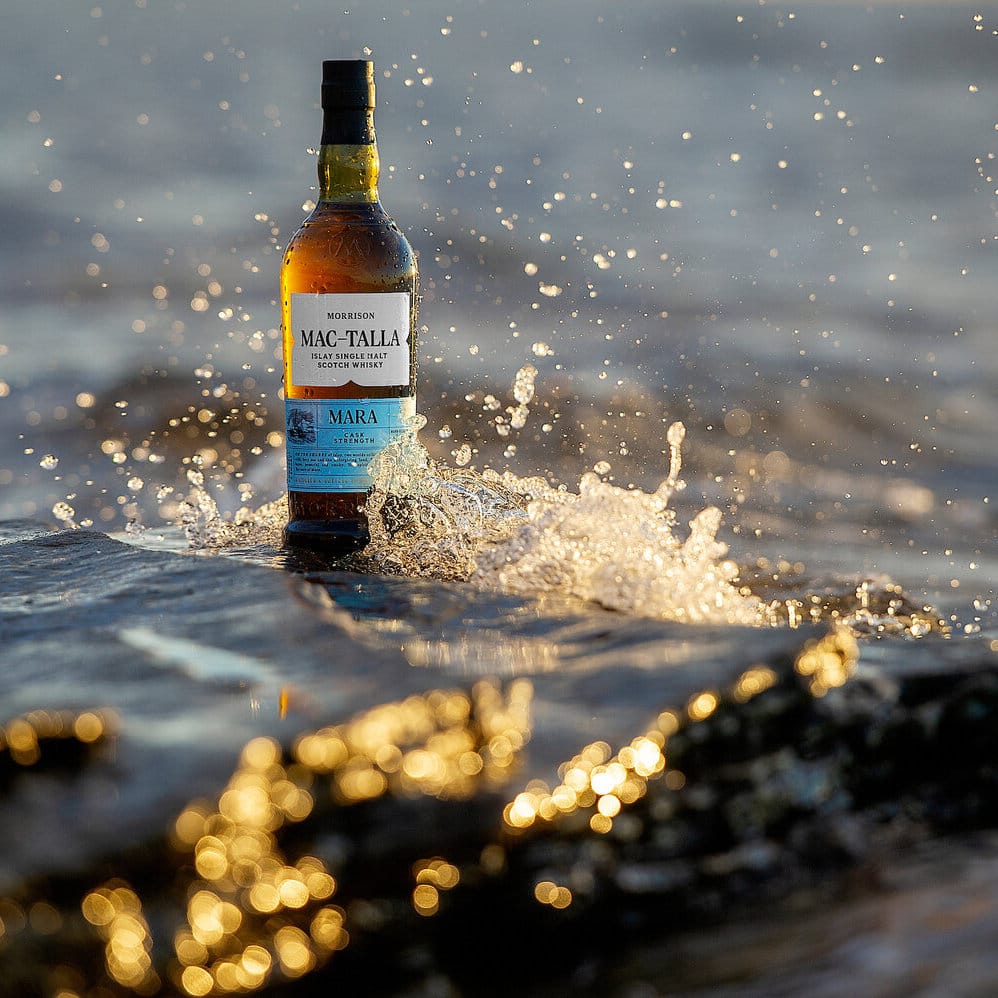 Islay whisky, born of land and sea
As one of Scotland's oldest whisky families, the Morrisons have had a strong presence on Islay for five generations. Let them take you on a taste journey across the island, allowing you to discover the depth and variety this perfect whisky making environment has to offer. 
Each whisky in the MacTalla range has been carved by Islay's weather-beaten shores. It's a taste of the untamed that leaves a lasting impression. 
There's no place like Islay. Steeped in tradition, shaped by the elements, it's long been a breeding ground for greatness. Great history. Great legacy. MacTalla Islay Whisky.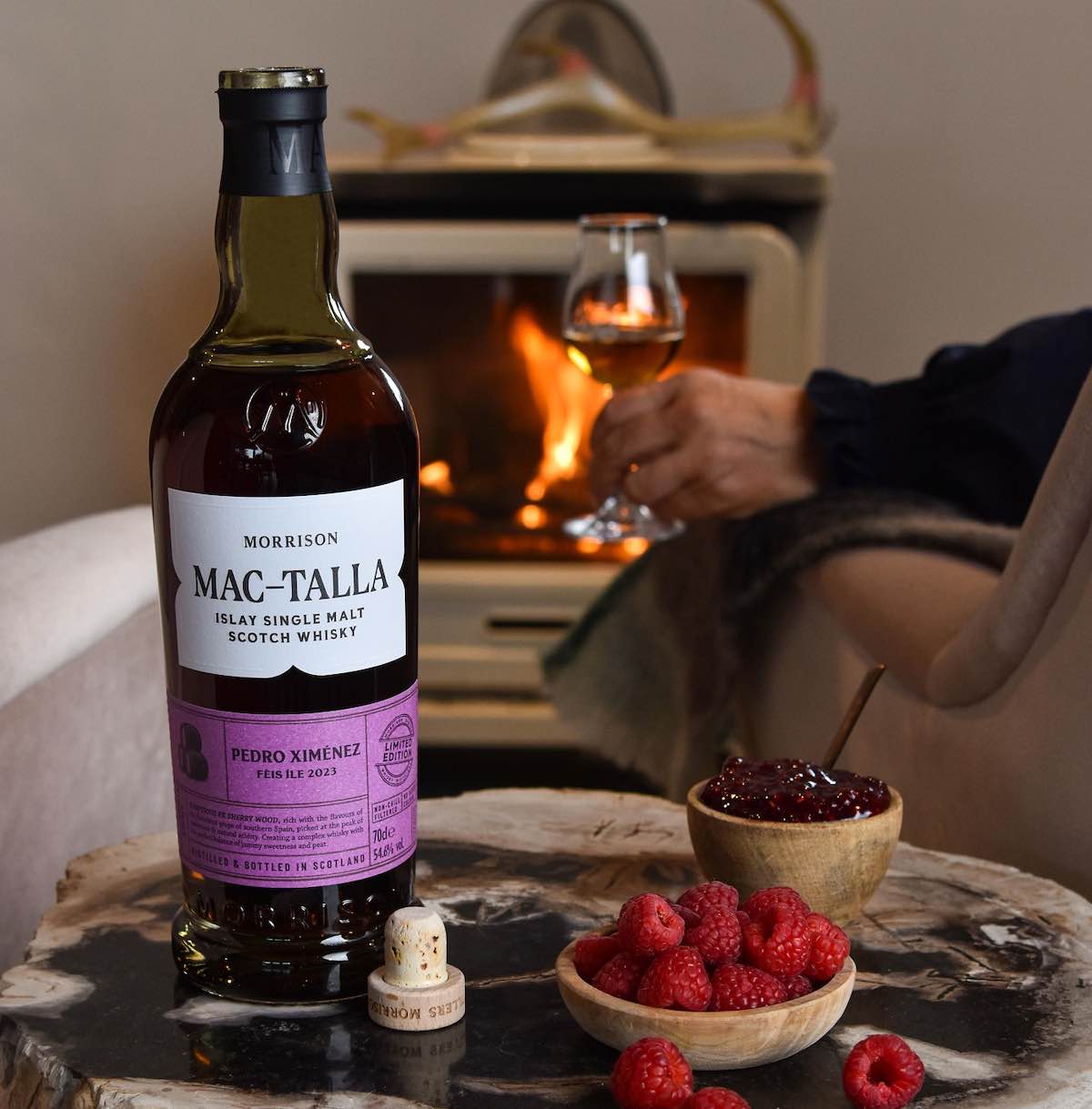 Mac-Talla's whiskies
Mac-Talla has three core expressions, plus an annual limited edition whisky.
Mac-Talla Terra is their entry-level expression. Bottled at 46% non-chill filtered and natural colour this is a great value Islay single malt. It takes its name, Terra, from the land that makes up the Island of Islay.
Mac-Talla Mara is their cask strength expression. This is a personal favourite of mine, and for an Islay single malt at 58.2% it is excellent value. Mac-Talla Mara takes its name from the sea that surrounds Islay, both carving it out as an island and lending the island's whiskies their characteristic coastal character.
Mac-Talla Strata is their more premium expression. It carries a 15 year age statement and is bottled at 46% - as with the other expressions, this single malt is also all-natural. This whisky takes its name from the igneous rock that makes up the foundations of Islay.
Finally, they have their annual limited edition. Mac-Talla Fèis Ìle is named after, and released for, Islay's annual whisky festival. Appropriate for an event that is a celebration of Islay's unique whisky heritage and profile, Mac-Talla's Fèis Ìle release is a special take on the range. Their 2023 edition was finished in Pedro Ximénez casks, to layer a fruit character onto the Islay single malt. Like Mara, this release is also cask strength at 54.6%.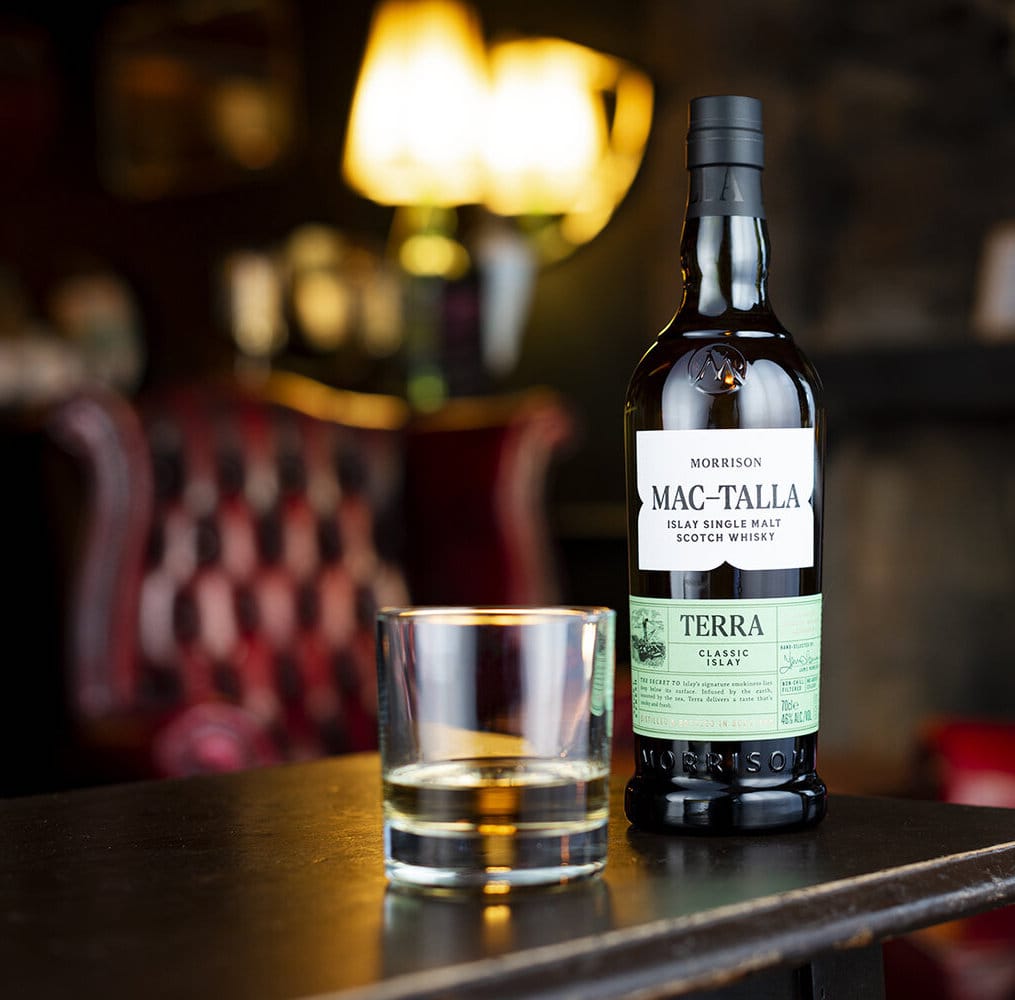 A love story through the generations
The Morrison family have a connection with Islay that goes back generations, across brokers, blenders, bottlers and of course distillers. In 1963, a chance lunchtime encounter at a Glasgow restaurant led to Stanley P. Morrison agreeing to purchase Islay's oldest distillery, Bowmore that very day. A period of expansion followed, with new stills, mash tuns, washbacks and associated equipment. The quality, and reputation, of Bowmore's whisky flourished.
Morrison Bowmore Distillers was eventually sold to Suntory in 1994. But in the latest chapter in the family legacy, Jamie and Brian Morrison continue to impart the knowledge that has been passed down from generations of family whisky makers. Through Mac-Talla, the family are able to take you on a journey across the island showcasing the great variety and depth in taste that Islay has to offer.
Read about the Morrison family here