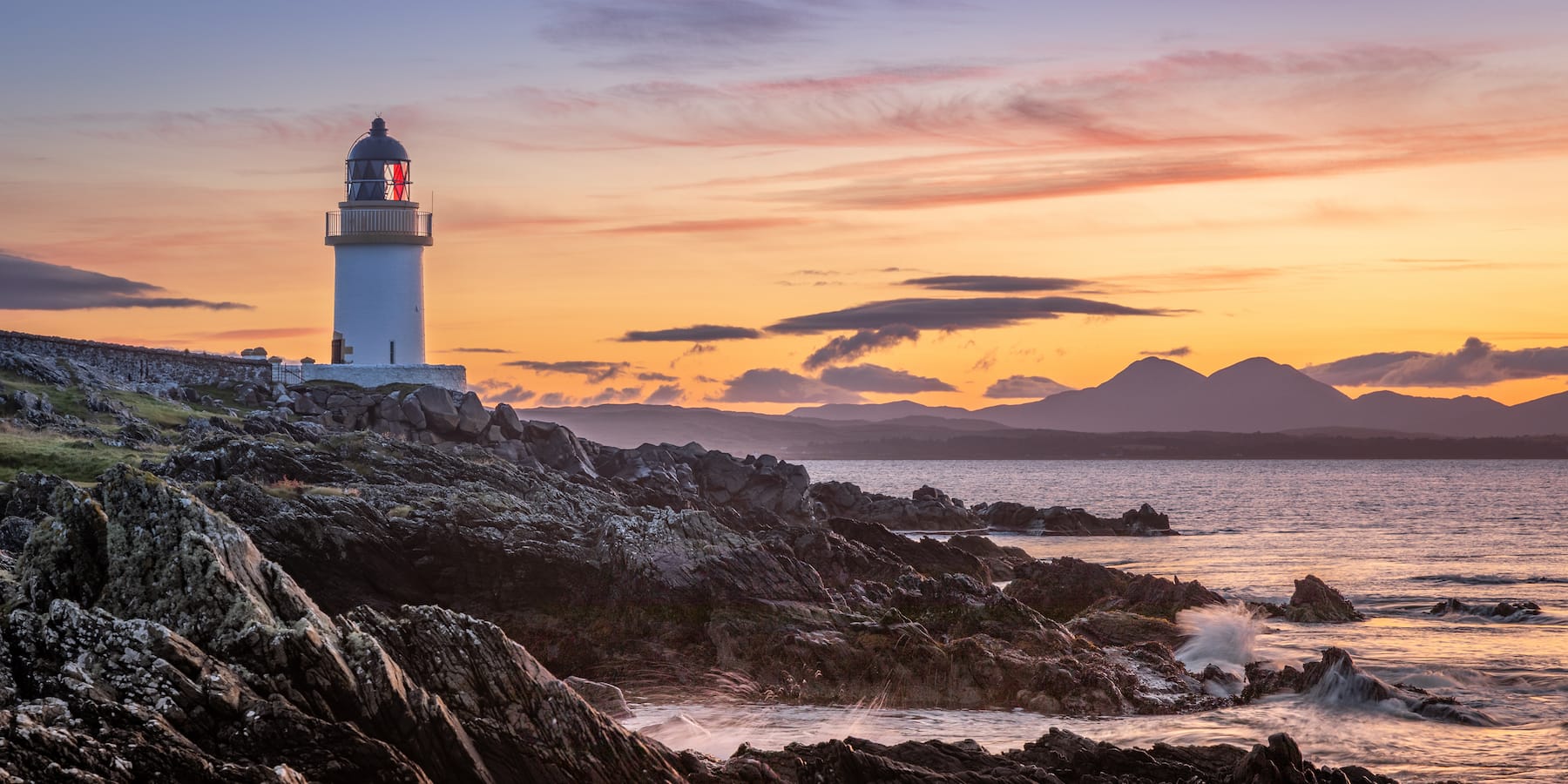 One family's love story with Islay: The Morrison's
The Morrison family have a connection with Islay that goes back generations, across brokers, blenders, bottlers and of course distillers. They want to share their family's story with you, and some of the finest Islay whiskies they look after.
William Walker
One of the best whisky brokers of his era, William Walker's connection with Islay began through his close work with various distilleries on the Islay, even advocating on behalf of the Islay whisky trade to American businesses on the repeal of US prohibition in 1933. Walker grew very found of Islay, where he eventually bought a home, and played a key role in developing transport, trade and marketing of the Island's produce. His philanthropic nature was deeply appreciated by Islay residents - with the Glasgow Islay Association (of which he was a life member and chairman) noting in 1934 "in the Island itself he has closely identified himself with every cause worth of support".
Stanley P. Morrison
Stanley P. Morrison joined the firm of T. William Walker & Co as a trainee whisky broker in 1930s, eventually marrying William Walker's daughter, Elizabeth. The couple had two sons: Stanley (known as Tim) and W. Brian. In 1951 he founded Stnaley P Morrison Ltd and as a trusted and intuitive broker he was party to many large brokerage transactions with major blending houses in the 1950s and 60s until his death in 1971.
In 1963, a chance lunchtime encounter at a Glasgow restaurant led to the agreement of the purchase of Islay's oldest distillery, Bowmore established in 1779, that very evening. Must have been quite the lunch! A period of expansion followed, with new stills, mash tuns, washbacks and associated equipment. These investments restored the quality and reputation of Bowmore's spirit within the blending trade.
W. Brian Morrison
W. Brian Morrison joined the family's whisky business in late 1964. Managing Director for many years, he oversaw the company's increasing need to supply its blending and single malt business. The decades from the 80s onwards saw a transformation in the appreciation and demand for Islay Single Malts sour through both domestic and international markets. Over this time, Morrison Bowmore emerged as a globally recognised brand of quality single malt scotch whisky, producing a characterful spirit with some legendary bottles. Morrison Bowmore Distillers was eventually sold to Suntory in 1994.
Morrison Scotch Whisky Distillers
The latest chapter in the legacy, Morrison Scotch Whisky Distillers is solely owned and led by Jamie and Brian Morrison. In every whisky released, they are committed to continue to impart the knowledge that has been passed down from generations of family whisky makers. Through Mac-Talla, the family are able to take you on a journey across the island showcasing the great variety and depth in taste that Islay has to offer.
Mac-Talla Islay Single Malt Scotch Whisky
Through Mac-Talla, the family are able to take you on a journey across the island showcasing the great variety and depth in taste that Islay has to offer. Here at TopWhiskies, we're delighted to stock Mac-Talla Terra, Mac-Talla Mara, and Mac-Talla Strata.