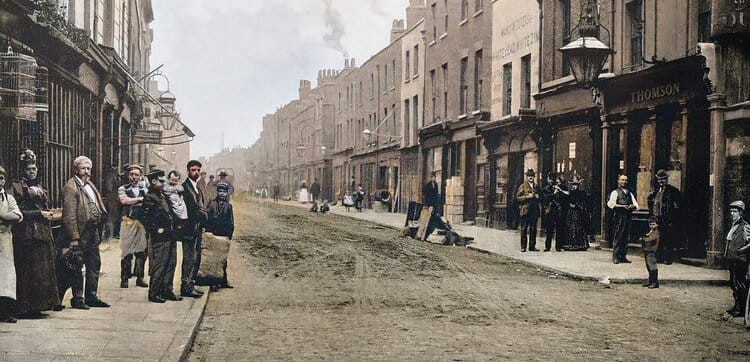 The History of Old Perth Blended Malt Whisky
The Scottish city of Perth was once the blending capital of the world. However, as whisky bottlers moved away over the past century in pursuit of less rural settings, the city of Perth slowly became the forgotten whisky city.
Old Perth was a lost blended whisky that was originally created by the fiercely proud Perthshire family, The Thomsons. It was the family's blender, Peter Thomson, who originally produced the blend. In honour of Peter, not only does every box of old Perth carry his family's name, but also Old Perth "The Original" is named to reflect the whisky Peter created all those years ago.
Peter Thomson began his career in the grocery, wine and spirits business in Perth, Scotland, in 1908. Soon after, he established his own whisky blends. One of these was Old Perth, which quickly proved popular in Scottish pubs.
In the 1960s, those in the know held Old Perth whisky in high esteem because of its high malt content, and the inclusion of one of the world's most prestigious sherried single malt whiskies. It was regarded as one of the best blended whiskies around.
Nearly half a century later, one of Scotland's oldest whisky families, the Morrison's (formerly of Morrison Bowmore Distillers) purchased Old Perth and have brought the legacy back to life for everyone to enjoy.
Morrison Scotch Whisky Distillers have an enviable heritage which gives them access to a wide variety of unique and exceptional single casks from the best distilleries around Scotland. Their family values run through everything they do, and they proudly showcase these underneath each of their bottles - reiterating their commitment to patience, intuition, and integrity.
In every whisky they release, they are committed to continuing to impart the knowledge that has been passed down from Peter Thomson through generations of family whisky makers.
Today, the Old Perth range includes Old Perth The Original, harking back to Peter Thomson's original whisky, and Old Perth Cask Strength, a high ABV sibling to The Original. Here at TopWhiskies we're delighted to stock both. You can find Old Perth whiskies here, and you can read our reviews of Old Perth The Original here and Old Perth Cask Strength here.
Have you tried any of the Old Perth range? We'd love to hear what you think of them, so do leave us a comment below.
Historic photos supplied by the Thomson family.