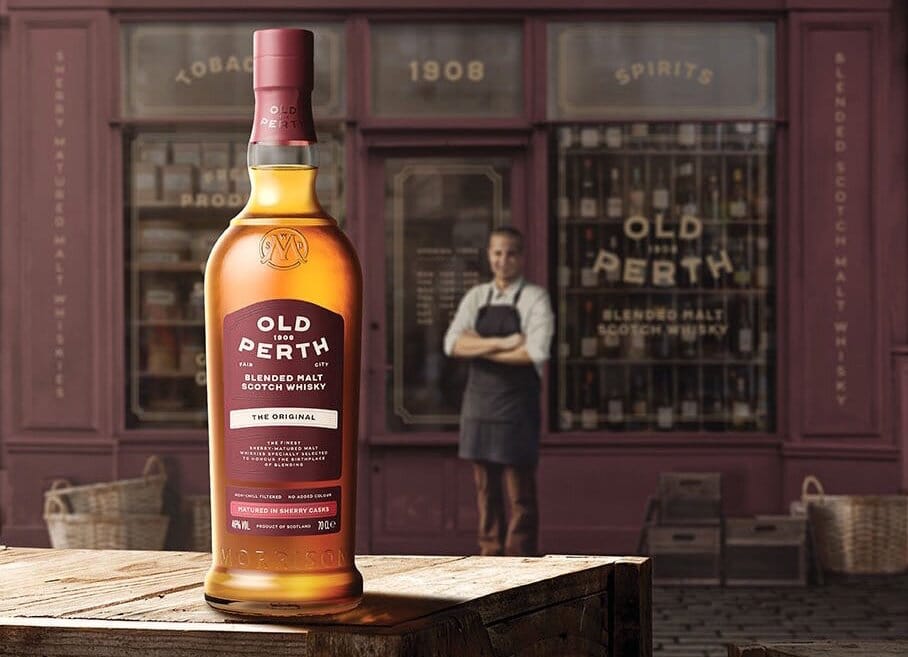 Review of Old Perth The Original
Today I'm trying Old Perth The Original, a blended malt scotch whisky from Morrison Distillers. Old Perth aims at reviving the tradition of blending in Perth, using carefully selected whiskies from the Glenlivet region of Speyside - where some of our favourite distilleries are based. Old Perth The Original is matured exclusively in sherry casks, again very characteristic of the Speyside region.
This whisky has been designed by Morrison Distillers to be a high quality, reliable, go-to dram for both whisky lovers and those newer to whisky. And, it's at a competitive price point, with a recommended retail price around the £32 mark. It's bottled at 46% ABV without chill filtration or added colourings.
Let's give this a try.
Old Perth Original tasting notes
Colour: Natural colour; amber, or light gold. Coats my copita, with slender legs.
Nose: A nice balance of sweet, natural malt, and sherried fruit; it's a balance I enjoy, reflecting both the original spirit and the sherry cask maturation. Maybe some very light fudge sweetness.
Palate: Medium mouthfeel. Soft red fruits served with a light vanilla cream. Light oak and gentle wood spice.
Finish: A smooth, medium finish revisits those red fruits before ending in just a touch of wood spice for a warming conclusion.
Old Perth The Original review
A very well put together whisky, that achieves exactly what it sets out to: a great everyday sherried whisky to enjoy with friends. I think the ABV is very well gauged; it has a good body to it, but it has no burn making it a great entry whisky. The tag line from Morrison Distiller's is that Old Perth The Original is "a malt drinker's everyday dram" - and I can see where they're coming from. At £32 this is a great value whisky, and you can buy Old Perth The Original here.
If you enjoyed this article, you can read my review of Old Perth Cask Strength here and buy a bottle of Old Perth Cask Strength here. You may also enjoy our blog about the history of Old Perth.