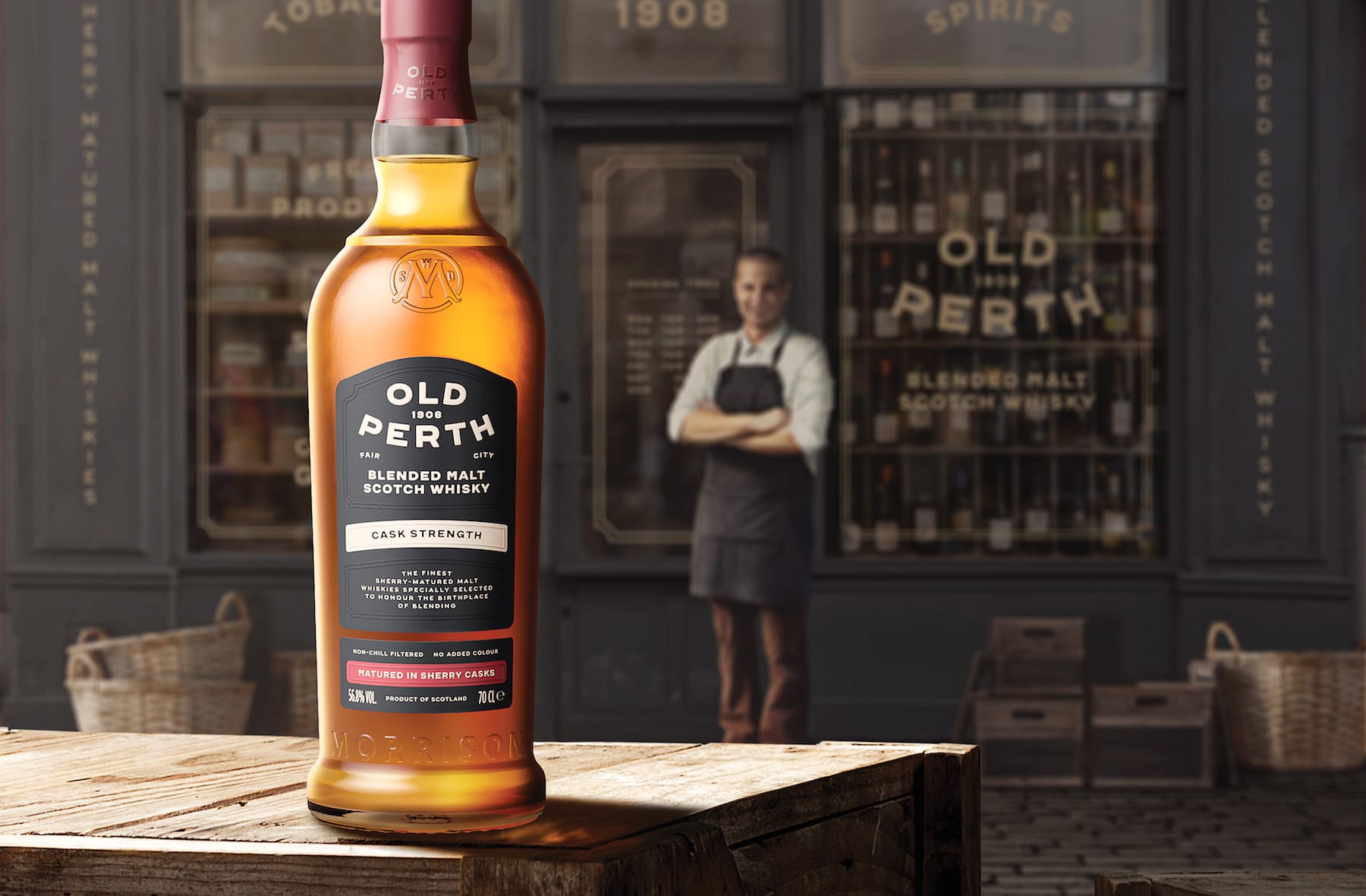 Review of Old Perth Cask Strength
I recently reviewed Old Perth The Original, a blended malt scotch whisky from Morrison Distillers. Rather uniquely, Morrison Distillers offer a cask strength version of the same expression: Old Perth Cask Strength. This expression is bottled at 58.6%, which is significantly higher than The Original at 46%; both expressions are natural colour and non-chill filtered.
But, the whisky does share the same DNA and objective as Old Perth The Original. It is based on the same principle of reviving the tradition of blending in Perth, using carefully selected whiskies from the Glenlivet region of Speyside. And, like The Original, Old Perth Cask Strength is matured exclusively in sherry casks. It's also again pitched at a competitive level with a recommended retail price around the £40 mark.
I enjoyed The Original, so let's take a look at it's high proof sibling.
Old Perth Cask Strength tasting notes
Colour: Natural colour, amber to medium gold. Oily and coats my copita, with multiple legs.
Nose: Red fruits, russet apples, and soft berries. An older, dusty sherry note, together with vanilla. Wood spice and oak.
Palate: Full mouthfeel, with a velvet nature that coats the mouth. More red fruits and russet apples. An oak characteristic, and perhaps some earthiness from the sherry. Warming, with pepper and chilli heat.
Finish: A medium to long finish with red fruit and spice.
Old Perth Cask Strength review
This is an oily, viscous whisky with the kind of mouthfeel I love. It's big and bold with plenty of deep red fruit notes interlaced with spice and heat, signs of both the sherry maturation and the high bottling strength. At £39.95 a bottle, 58.6% ABV, I think it represents great value; you can buy a bottle here.
If you enjoyed this article, you can read my review of Old Perth The Original here and you may find our blog about the history of Old Perth interesting.