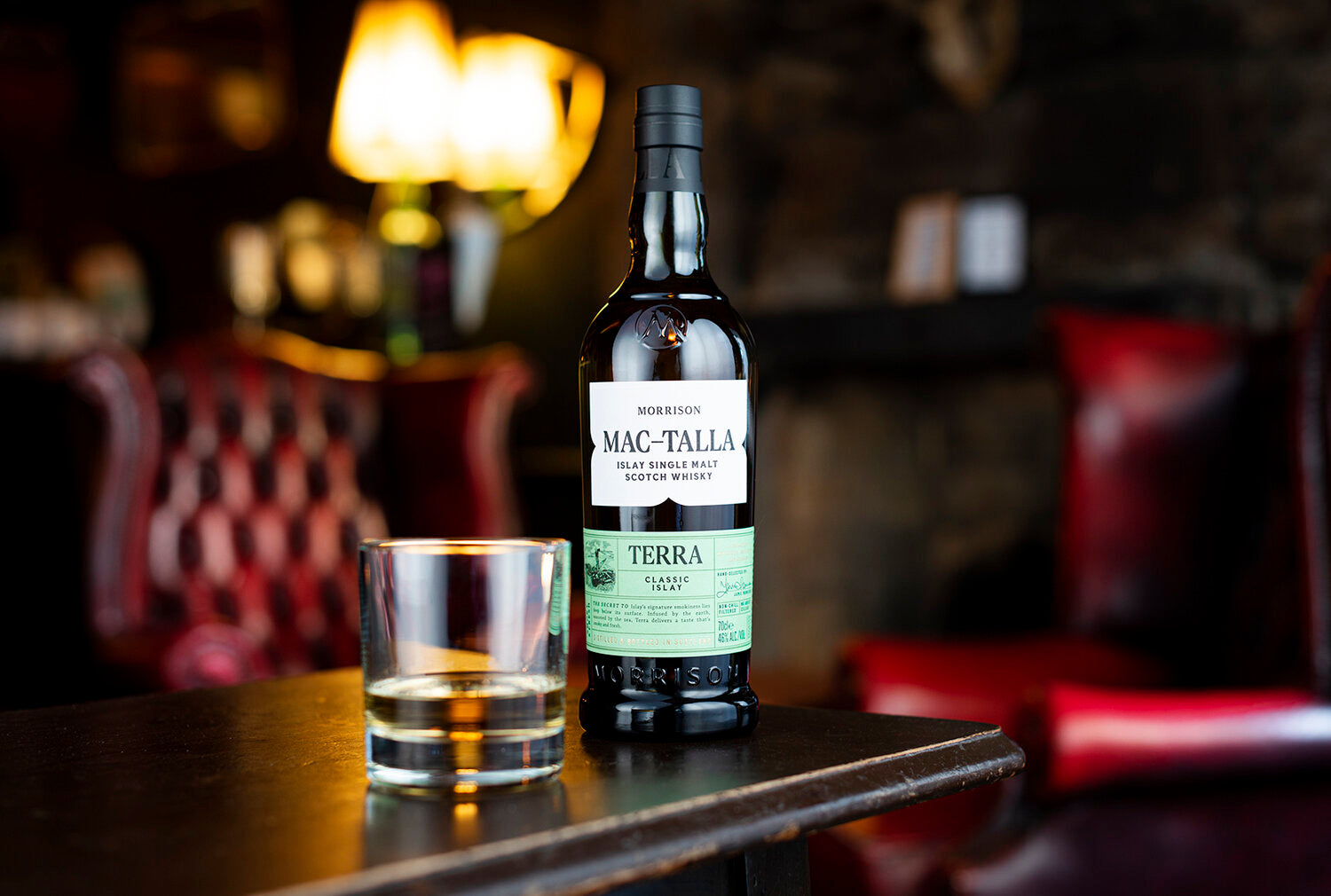 Review of Mac-Talla Terra
Today I'm reviewing Mac-Tall Terra, an Islay single malt scotch from Morrison Distiller's. The Morrison family have had a love affair with Islay for five generations, and have been involved with some of the Island's biggest names - including Bowmore. You can read more about the Morrisons' story here.
This particular Islay whisky is a single malt bottled at 46%, natural colour and without chill filtration, as part of Morrison Distiller's Mac-Talla range. Mac-Talla means "echo" in Scottish Gaelic.
Let's give this whisky a try.
Mac-Talla Terra tasting notes
Colour: Natural colour; chardonnay. Coats my copita, with multiple legs running down my glass in neat parallel order.
Nose: Marzipan, cherries, and cherry stones. Gentle peat smoke. A minerality, like wet pebbles on a stony beach. Light oak with a touch of vanilla.
Palate: Medium body, which lightly coats the mouth. Almond cake topped with marzipan and served with vanilla cream. More peat smoke, but lightly so - used almost as a seasoning. Alcohol is well integrated, contributing to the body.
Finish: A medium finish with more vanilla cream and a touch of warming wood spice to conclude.
Mac-Talla Terra review
A most enjoyable whisky, and one that would be a good entry point for people new to Islay whiskies. It has the peat smoke and minerality I may expect from many Islay whiskies, but presented in a gentle, subtle way that makes it accessible.
You can find out more about Mac-Talla here, and if you'd like to try this whisky for yourself you can find Mac-Talla Terra here. 
And if you enjoyed reading this review, you may like to take a look at my review of Mac-Talla Mara.