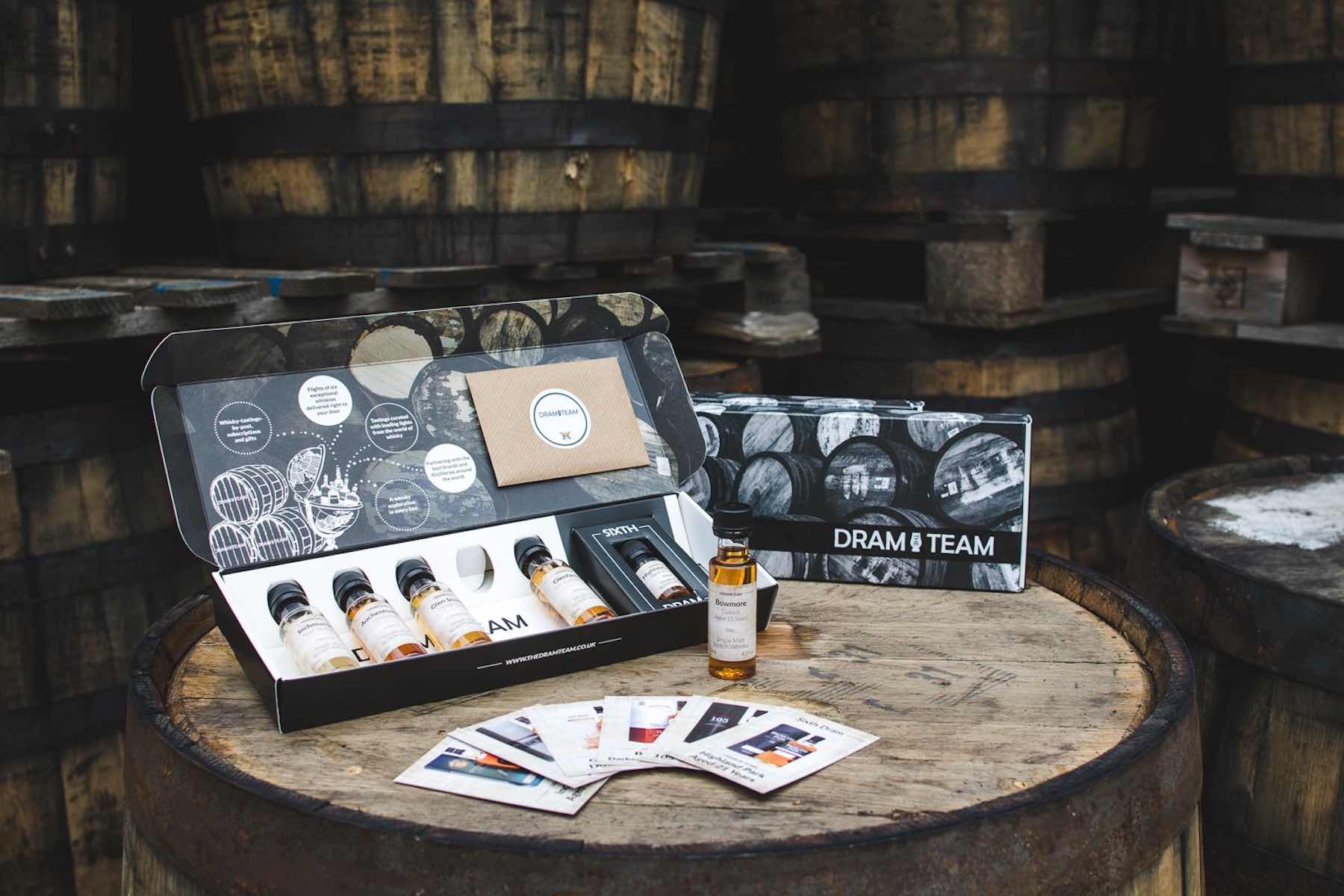 Whisky Subscription Club
The Dram Team
OUT OF THE ORDINARY WHISKY TASTINGS, DELIVERED.
Get your tasting set here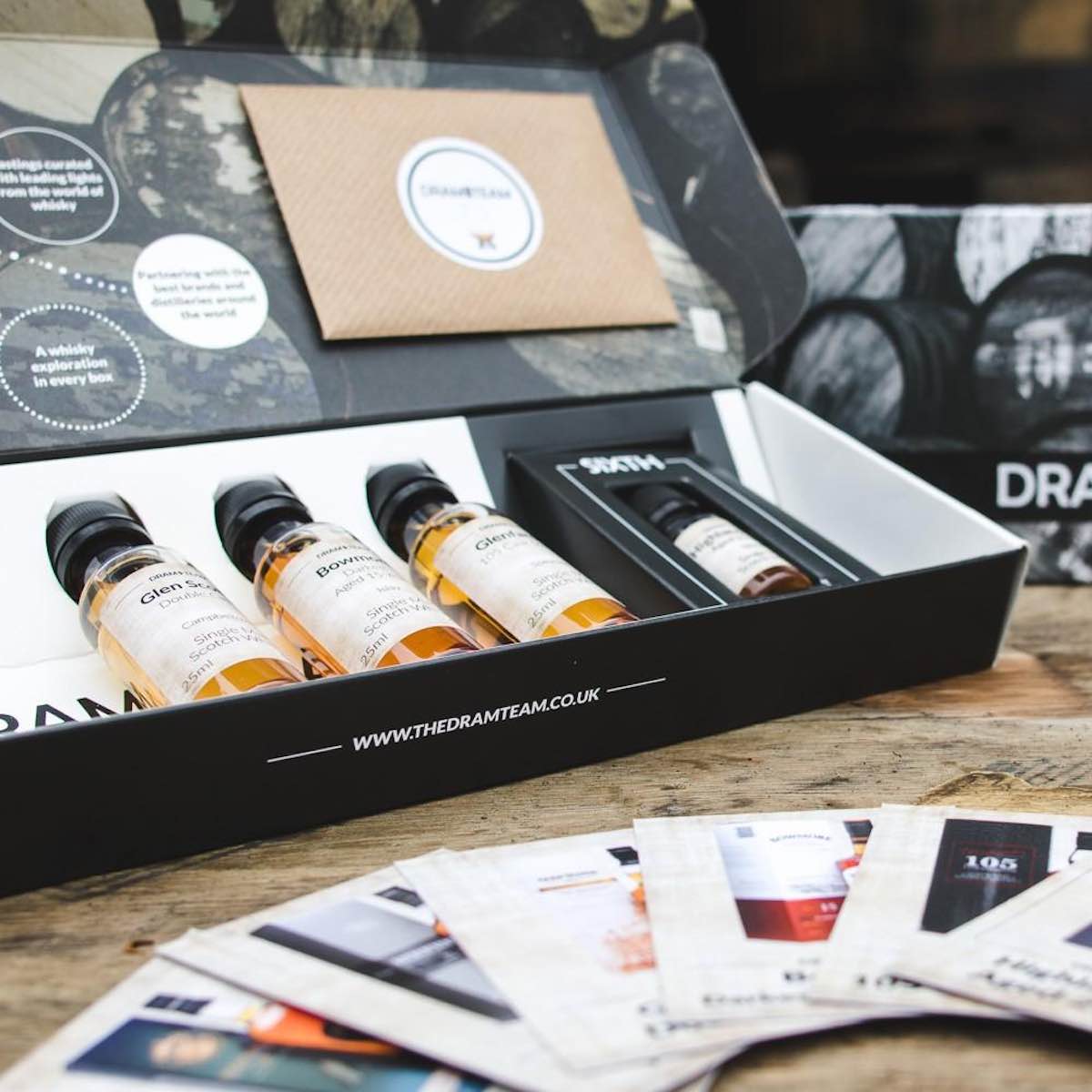 A box of whisky delivered every other month
The Dram Team is a whisky subscription club in the UK. Every other month they'll deliver a box of unique, delicious whiskies to your door. Or, the door of the lucky gift recipient. Each box contains five carefully selected whisky samples, each dram being 25ml. And, each month you'll get an extra special sixth dram; a 12.5ml measure of a premium whisky.
There's plenty of great scotch, and The Dram Team also star whiskies from other countries. They've done English whiskies, Irish whiskey, American bourbons, and more. Each whisky comes with an information card, so you can learn more about the dram in question.
The box is made from recycled material, and in turn is recyclable. So, you can enjoy a world of whisky - which doesn't cost the world.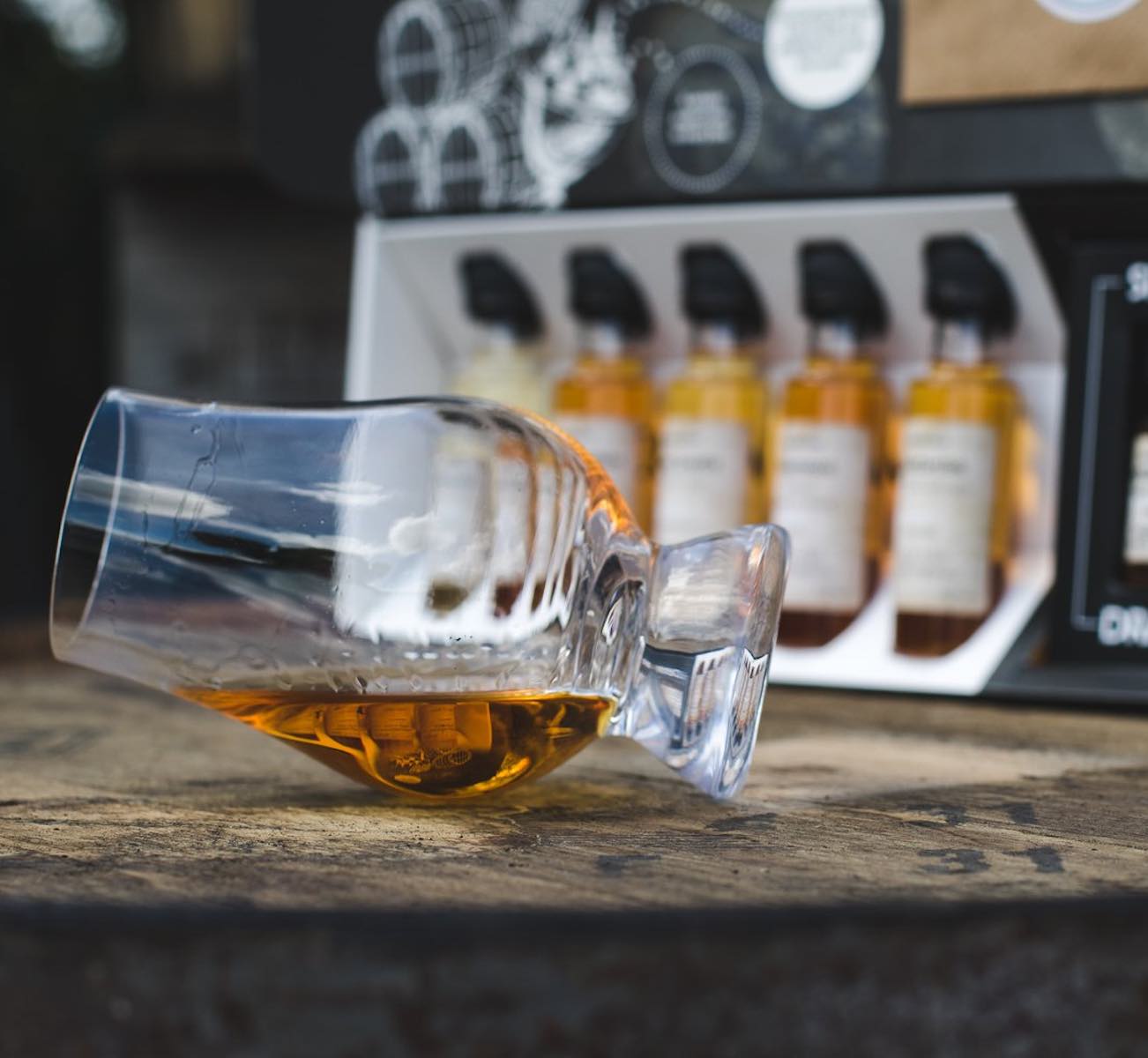 The Best UK Whisky Subscription Club
I think The Dram Team is the best whisky tasting subscription club in the UK. Each box contains a great selection of interesting, quality whiskies. I like the different themes they do throughout the year. There's everything from Scotch Spectaculars, to Japanese Editions, to Incredible Indies.
At £32.50 a box, including postage and packaging, they are great value. You can use the buttons above to find out more about their subscription services. Choose your favourite, check out, and enjoy!