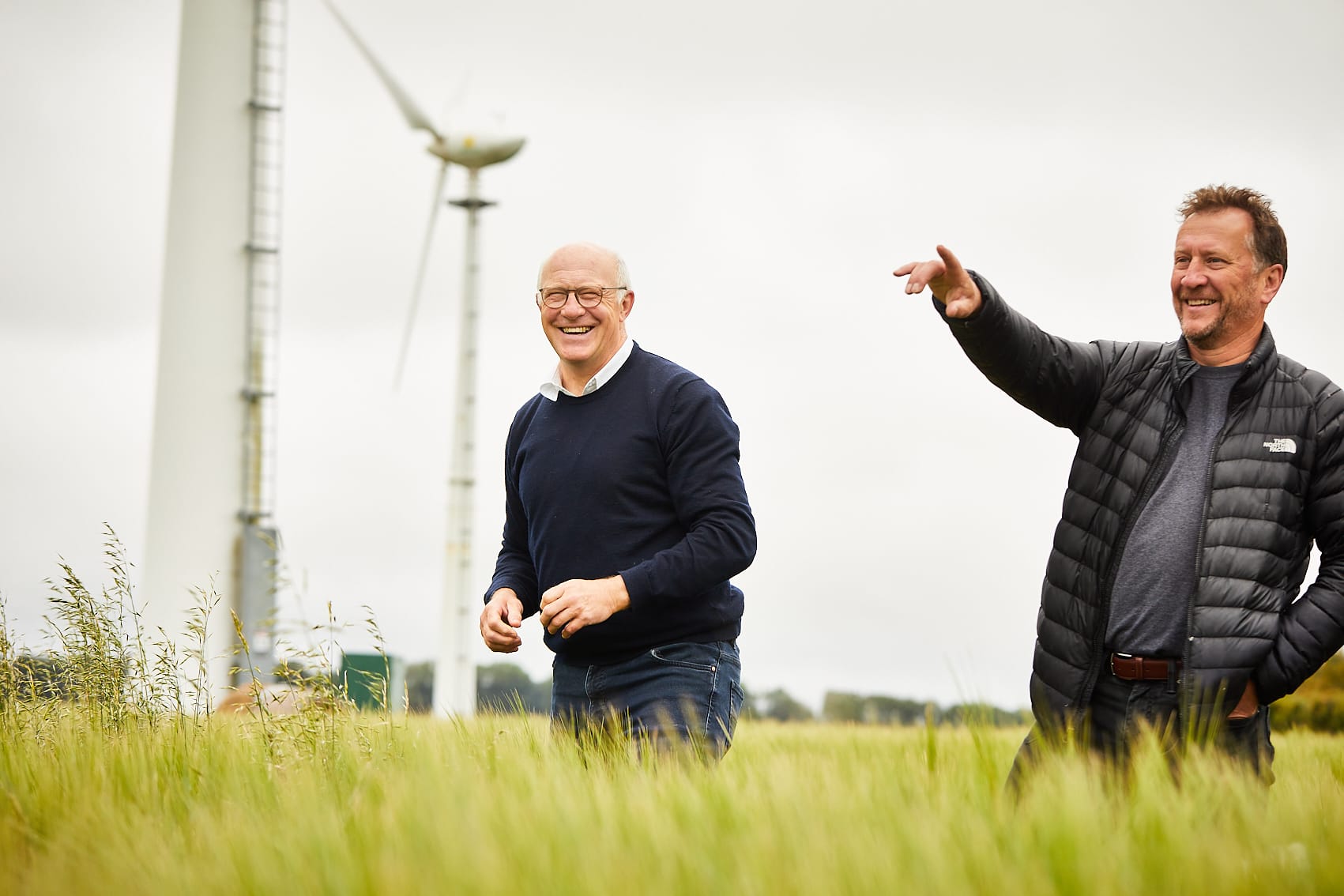 From Farm To Bottle
Spirit Of Yorkshire Distillery
"YOU CAN REWIND OUR WHISKY RIGHT BACK TO THE FIELD."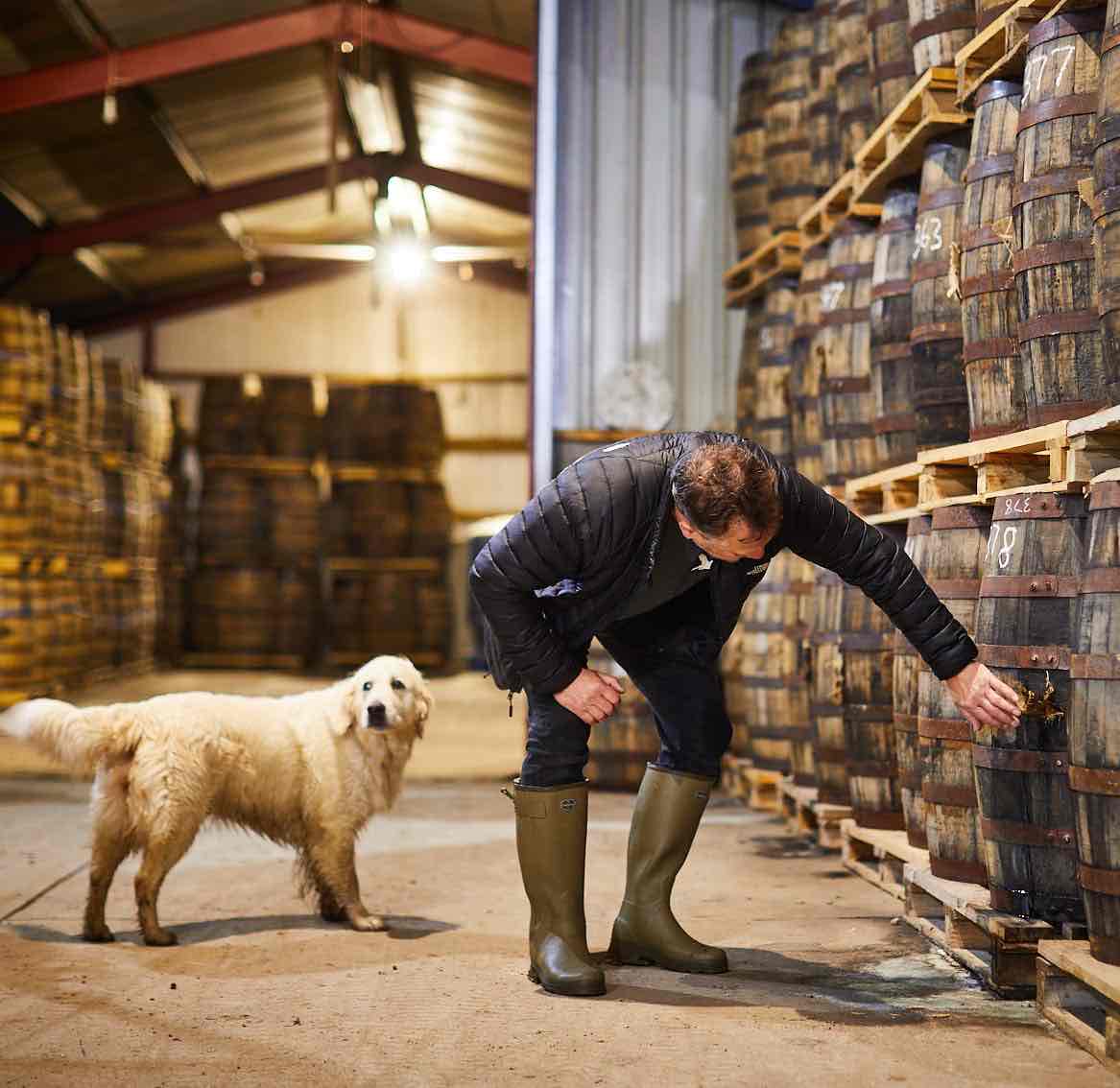 Doing things the Yorkshire way
The Spirit of Yorkshire Distillery believe in doing things properly, as is the Yorkshire way. They're obsessed with every step of the growing and distilling process, from field to bottle.
They define each part of the whisky creation process themselves. They choose the variety of barley based on quality alone. They farm the barley sustainably, leading the way with progressive farming techniques. They use 100% homegrown Yorkshire barley in their Yorkshire whisky. And they distill based on their senses - by hand, nose and palate. Their casks are sourced from the very best cooperages around the world, ensuring the maturation is of the same quality as the spirit.
Mentored by the late and great whisky expert Dr Jim Swan, Spirit of Yorkshire follow their instincts - creating whiskies that don't just replicate scotch. Instead, they take the best of tradition and apply new thinking to create something that's unique, something that's their own: Filey Bay whisky.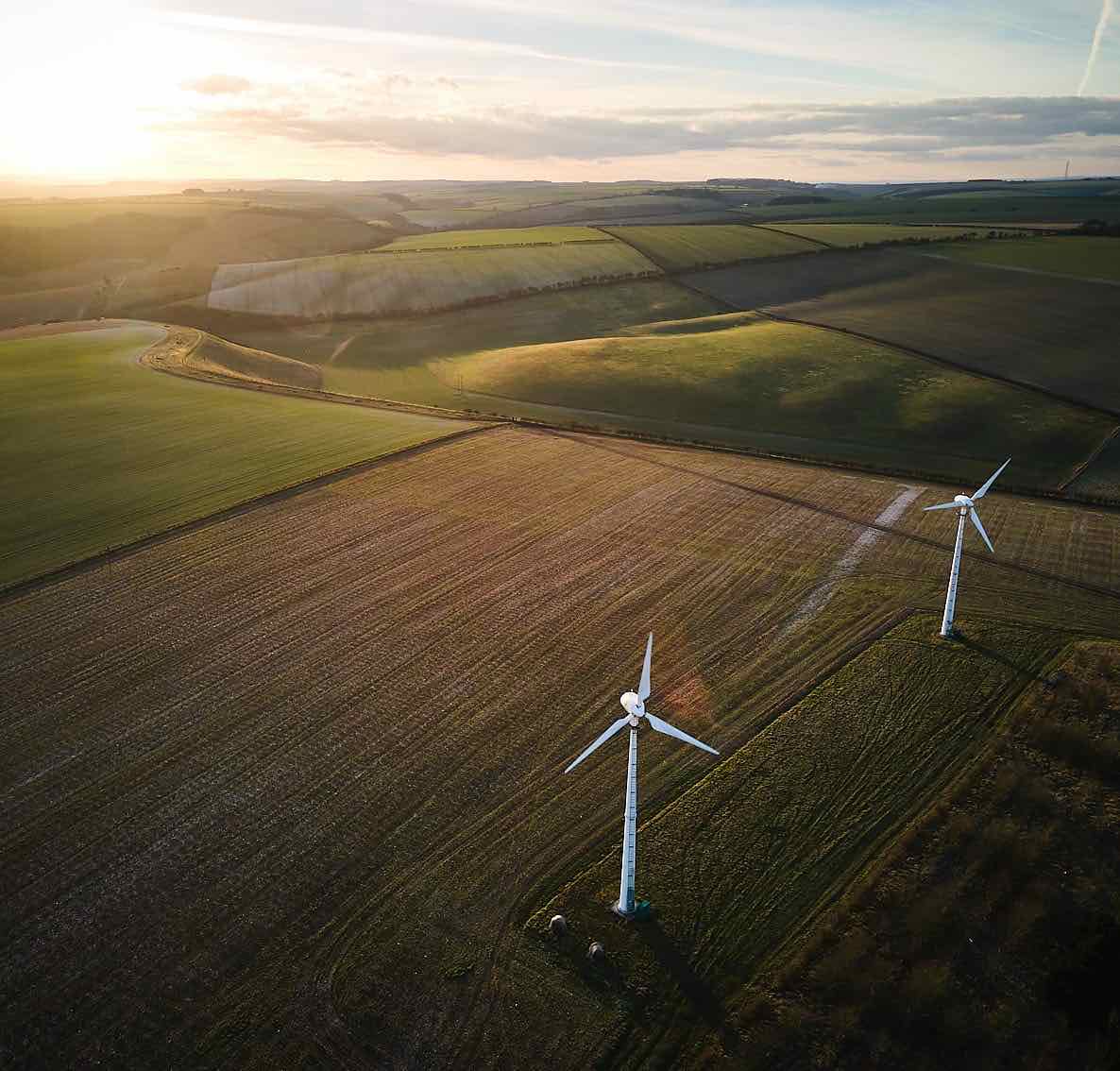 Farmers for decades
The team behind Spirit of Yorkshire Distillery have been farming at Hunmanby Grange since 1945, and growing high-quality malting barley for decades.
They're always evolving their farming method to ensure they remain as sustainable as possible, from wind turbines in the early 2000s to direct drilling in the 2020s. 
The farm has never been connected to mains water, instead all their fresh water is sourced directly from the high quality chalk aquifers which lay just beneath the green Yorkshire fields.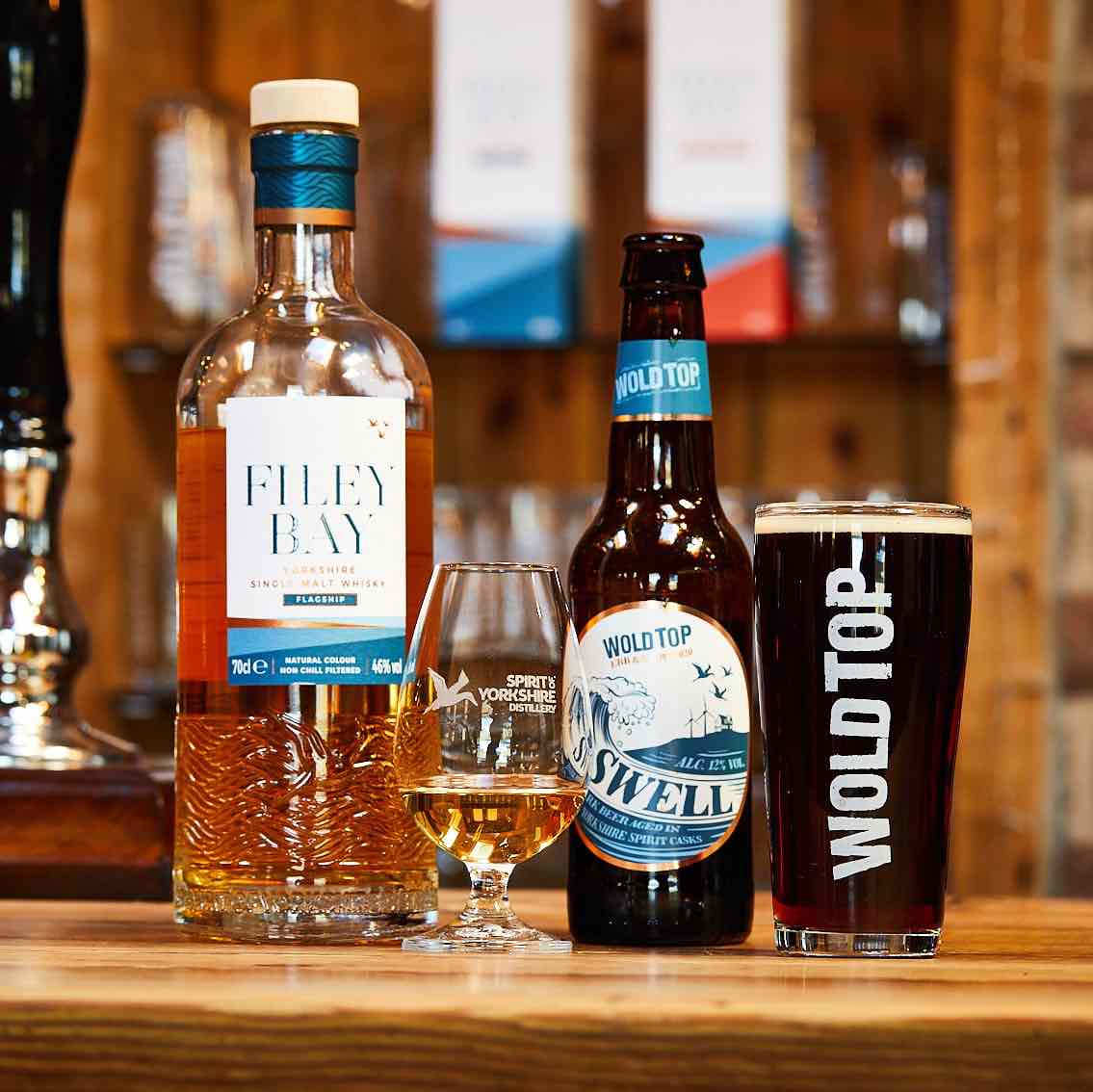 Brewers for years
In 2003, they set up the Wold Top Brewery, using their malted barley and local water to create award-winning beer. Through the brewery they've developed a strong relationship with their local maltsters at the southern end of Filey Bay, keeping their food miles as low as possible.
It's because of this relationship that Spirit of Yorkshire can guarantee that every grain of malt they use to brew and distill comes straight from their own farm. This makes them one of the very few distilleries around the world who can be sure of 100% homegrown barley in every single malt whisky they make.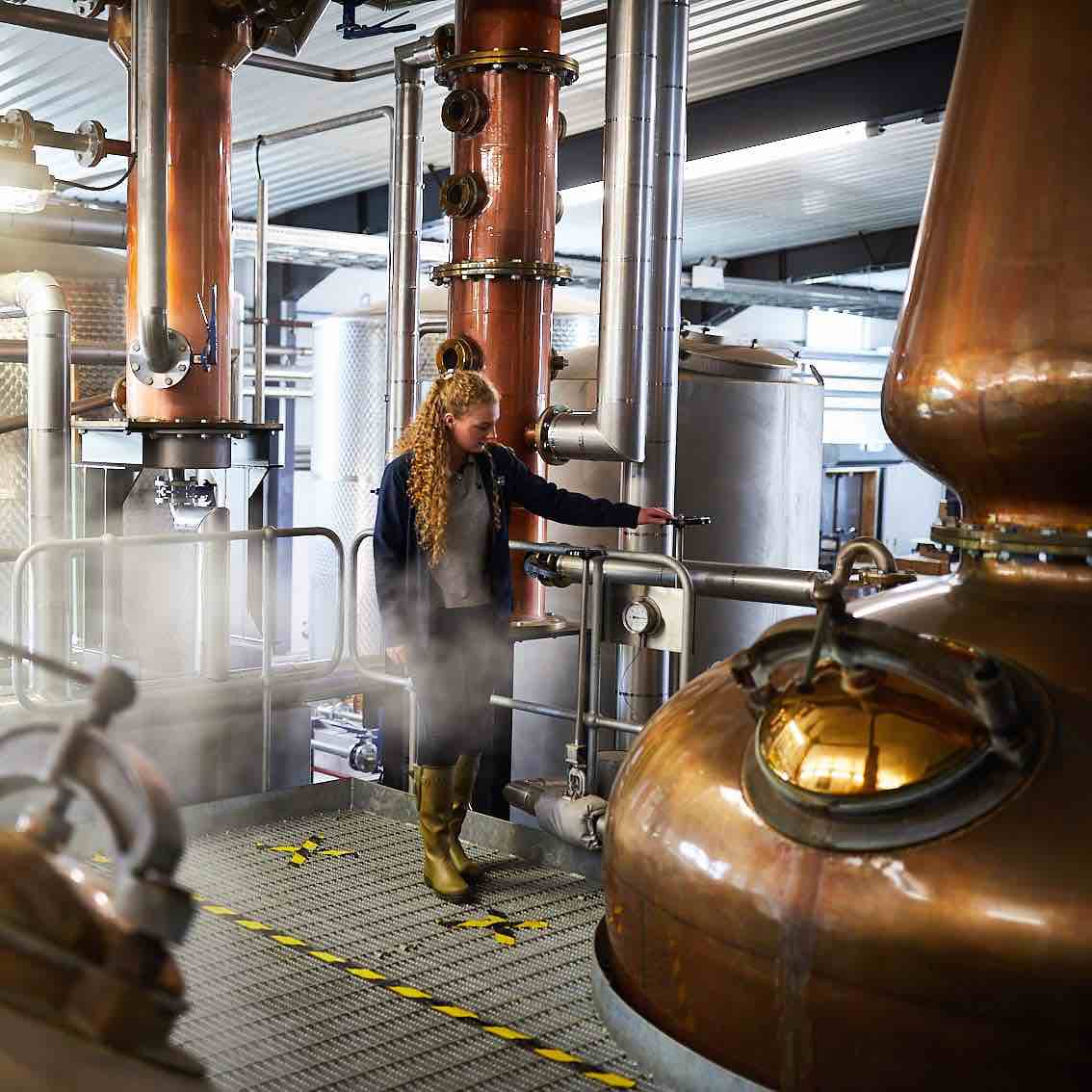 Starting the distillery
When it came to choosing their two pot stills, only the best would do so Spirit of Yorkshire worked with Forsyths in Scotland, who have been making stills since the 19th century. To complement their years of experience farming and brewing, they enlisted the help and advice of the late Dr Jim Swan who was so instrumental in many of the new, forward-thinking world whisky distilleries. 
Unusually for single malt whisky, Spirit of Yorkshire also uses a four-plate copper rectifying column alongside their spirit still for half of the year. Having two distillate styles is one way in which they create their unique distillery style.
But there's no 'one thing' that defines Spirit of Yorkshire's single malt whisky. They believe that it's the combination of many things, from science to nature. It's the homegrown barley they use, their choice of yeast strains, the fermentation times, speed of distillation, still configuration and cask policy, along with the coastal climate that makes their whiskies so unique.