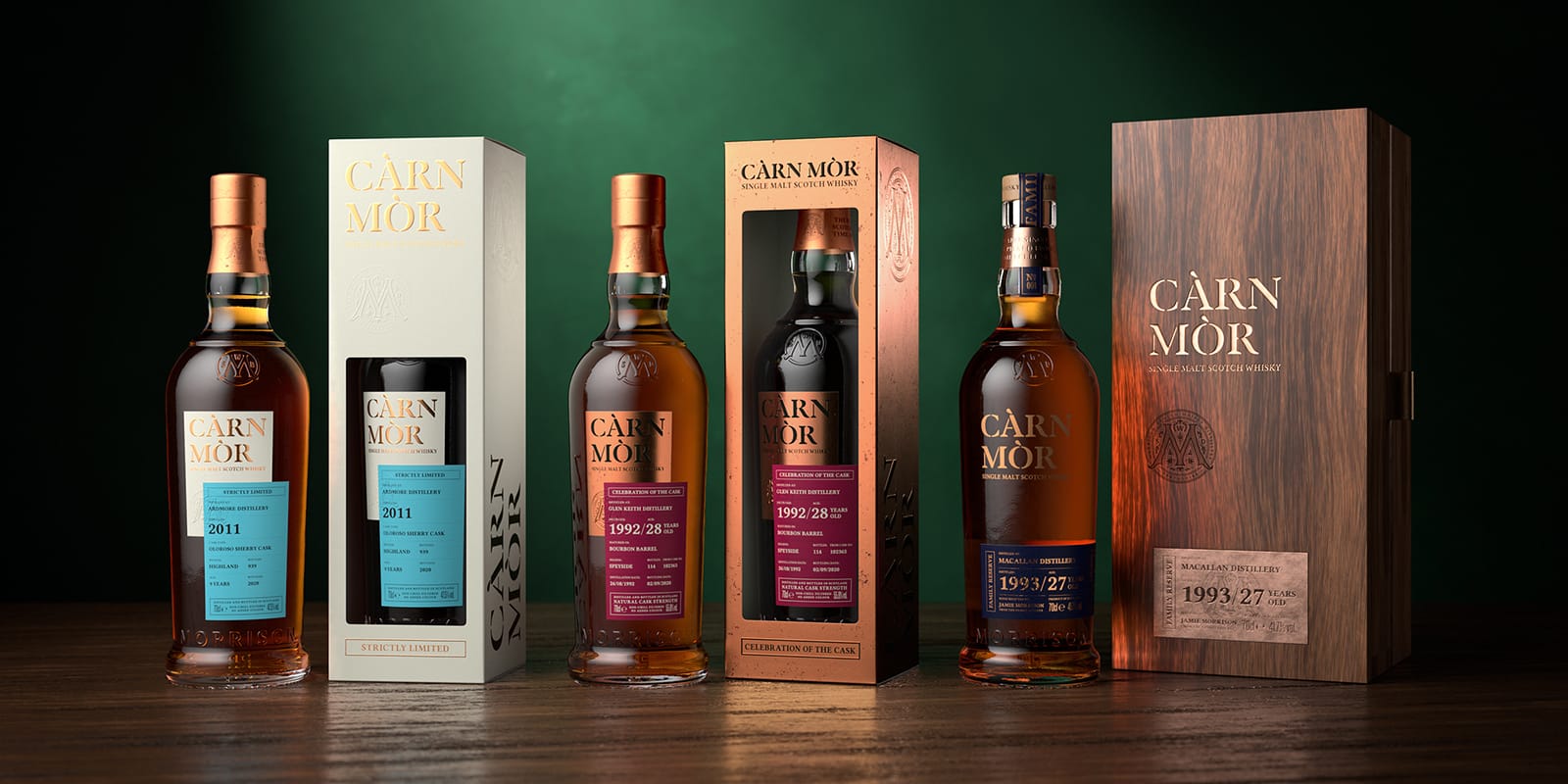 Càrn Mòr Longmorn 11 year old review and tasting notes
Today I'm reviewing a single malt whisky distilled at Longmorn Distillery in 2009 and matured for 11 years in first fill bourbon barrels before being bottled in 2020 at 47.5% by independent bottler Càrn Mòr, one of 830 bottles.
A lot of Longmorn whisky finds its way into some big name brands, for example Chivas Regal. It's a sweet, fruity yet gentle Speyside whisky which lends itself well to blending whiskies. But you can find single malt releases, from the distillery itself and particularly from independent whisky bottlers. Perhaps for the very reason that the spirit is high quality, yet often hidden from immediate view 
I've enjoyed a few whiskies from Càrn Mòr, and have previously reviewed their 10 year old Williamson and their 13 year old Mannochmore. So, I'm looking forward to tucking into this dram.
Càrn Mòr Longmorn 11 year old tasting notes
Colour: Natural colour; straw, or chardonnay. Coats my copita with multiple legs running down the glass in tight parallel order.
Nose: Candied lemon and vanilla. Peaches and apples from the orchard. Gentle orange and light oak. Some spice.
Palate: Medium to full mouthfeel. Floral and fruity with more candied lemons and oranges, and a good measure of vanilla from those first fill ex-bourbon casks. A medley of delicate fruit, including more peaches and apples. A buttery characteristic, together with an edge of malt. Gentle oak with light wood spice.
Finish: Creamy vanilla moves towards wood spice for a lightly warming finish.
Càrn Mòr Longmorn 11 year old review
Another enjoyable dram from Càrn Mòr. I liked all the sweet fruit, and both the ex-bourbon maturation and the choice of ABV suit the whisky well, letting the quality of the spirit itself shine. This is priced at around £55, which feels like good value for a tasty small batch whisky. Worth looking out for, particularly as warmer evenings arrived during the Springtime.
Thank you to Càrn Mòr for providing a sample dram for independent review.