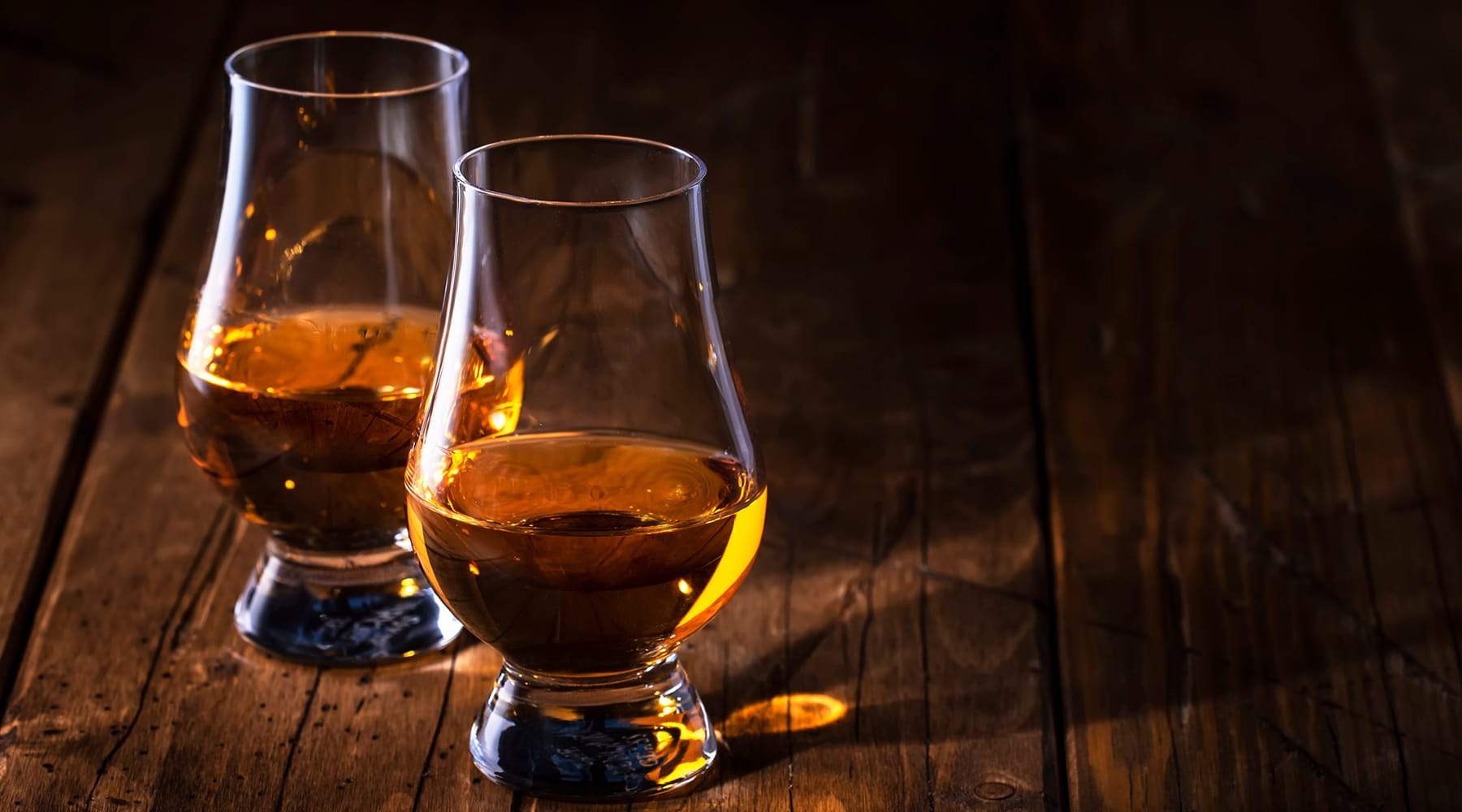 A 'Distiller's Dozen'?! 13 Independent Whisky Bottlers You Must Try
Independent Whisky Bottlers
Whisky from independent bottlers is unique, artisan, and invariably great value. Their whiskies are often limited editions, usually in the form of single cask releases, but sometimes small batch vatted or blended releases. They can be a great way to experience a big name distillery in a pure and focussed way, for example as a single cask release. And they can be a unique route to trying little-known distilleries.
Here at TopWhiskies.com we're massive fans of independent bottlers. We love what they do, the passion they bring, and the knowledge they share. We're delighted to work with a number of founders to share their indie whiskies in our online whisky shop, and we've had the pleasure of sharing a dram with many more. 
Here are our top 13, a 'distiller's dozen' if you will, independent whisky bottlers you should try, in alphabetical order.
ARCHIVES
Archives is the independent bottling label from the folk at WhiskyBase. With their instantly recognisable label designs, they source great quality single casks from the distilleries that feature on their database, and then offer them to WhiskyBase members.
ARTFUL DODGER
Founded by Seb Woolf, the sly Artful Dodger brings you single cask whiskies that he has 'liberated' from unsuspecting distilleries. With clandestine charm and charisma, the Artful Dodger encourages you to 'grab' these limited editions and 'run' before you're caught. You'll find a range of distilleries, age statements, and price points represented on Artful Dodger's website.
CHAPTER 7 WHISKY
The founder behind Chapter 7 Whisky is both a man of scotch, and of letters. In a parallel to the world of literacy, Selim Evin likens a single cask of whisky to the character in a novel; unique, intriguing, evolving. Chapter 7 have a great range of small batch blends, and single cask releases; each making compelling characters, in this story of scotch. Find out more about Chapter 7 Whisky here, and see our range of Chapter 7 whiskies here.
FIRKIN WHISKY COMPANY
The man behind Firkin Whisky Co has two things: an encyclopaedic knowledge of scotch whisky; and a mischievous sense of humour. Over a 40 year career, Mike Collings basically wrote the rule book on whisky, creating big name whiskies such as Johnnie Walker Blue Label, Johnnie Walker Green Label, the Classic Malt range, and Imperial Tribute - to name just a few. So, Mike is well placed to tear the rule book up. Firkin Whisky Co is his own independent label, staring the 'Firkin Four' as he calls them. Four great single cask releases that have been matured in special custom-made double-wood casks seasoned with perfectly paired 'soulmate' wines. Find out more about Firkin Whisky Company here, read Mike's blog here, and see our range of Firkin whiskies here.
GREAT DRAMS
Run by a wonderful chap called Greg Dillon, Great Drams bottle some, well, great drams as it happens. Great Drams offer both small batch blends and single cask releases, and even have tasting packs if you'd like to sample a few different whiskies. What can be extra special is to join one of Greg's virtual tastings, a live event where he'll do a guided tasting of the whiskies. He's a great character, so they're well worth dialling into. You can find out more about Great Drams here.
Milroy's of Soho
With branches in Soho and Spitalfields, Milroy's is our favourite whisky bar in London. But as well as running great whisky bars, 'Simo' also bottles their own independent whiskies under the Milroy's label. He's well placed to do this, knowing all the key figures in the whisky world. From single cask Mackmyra to Glenfarclas, they've released some great bottlings. Find out more about Milroy's here.
NA BRAITHREAN
Na Bràithrean, which is pronounced "na brah-rin", means "the brothers" in Scottish Gaelic. Founded by two brothers-in-whisky Andy Paxton and Brendan Clark, Na Bràithrean search hard for the right 'mother cask' which they then split into a pair of unique 'brother casks'. Each brother is finished independently using different kinds and sizes of whisky cask to shape the flavour. The result of this interesting maturation approach is two single malt whiskies which each have distinct personalities and characteristics, despite sharing the same lineage. 
PEG WHISKY
Peg Whisky are new independent bottlers, and have launched with a really interesting initial range. They have a blended scotch, a small-batch blend, and a single cask release. All three have been crafted with care by the two founders, Mandeep Singh Sangha and Kully Singh. And it means they can offer whiskies at a range of different price points. Find out more about Peg Whisky here, and read our interview with Peg founder's Mandeep and Kully here.
SCOTCH AND TATTOOS
Scotch and Tattoos was founded by our good friend Torsten Zimmerman, who had a dream many of us have likely had: founding his own whisky company. And to Torsten's credit, he went out there and made it happen. He combined his love of tattoo art with his love of scotch to create this label, and to date has launched three great whiskies. There's been a Dailuaine, Dalmore, Caol Ila and most recently an excellent Deanston 9 year old. You can read more about Scotch and Tattoos here.
SECRET SPIRITS
Secret Spirits do two things. First, Jonathan and Cindy Bray are an independent bottler and have some great single cask releases. Second, they make the best scotch advent calendar that's out there. These whisky advent calendars are a real treat, featuring 25 drams each measuring 50ml and starting superb, rare and unique whiskies; many of which are from other independent bottlers. You can find out more about Secret Spirits here, and you can see the whisky advent calendars we have available here.
THAT BOUTIQUE-Y WHISKY COMPANY
I bet you'd recognise a Boutique-y Whisky Company label if you saw it. These bright, cheerful and charismatic cartoon-style labels are instantly recognisable on their 50cl bottles. They've been around for a while now, and have produced an incredible range of single cask releases - both scotch and world whiskies. They're currently producing quarterly outturns, a recent example of which is the first independently bottled Nc'nean whisky, and you can find TBWC whiskies here.
THE WHISKY BARON
The Whisky Baron does both traditional and modern really well. Jake Sharpe, who fits the role of a whisky baron well, has a range of excellent releases on the market - including his 'Renaissance' range which has launched recently; if you can try the Springbank, do it, it's superb. He also has a very innovative augmented reality app, where the character of the Baron jumps off the label to talk you through both the whisky and other useful information such as cocktails you might enjoy. 
The Whisky Cellar
Whisky has been Keith Bonnington's loyal companion. It's been with him in times of reflection, contemplation, concentration, sadness and celebration. He keeps these whisky moments locked away in a little chamber in his mind. His personal cellar. He was fortunate to make a career from something he loves. With 20 years' experience in the industry, he's made his mark. But most importantly, over the last two decades, he's built strong relationships. And these friendships are the foundations of The Whisky Cellar. These contacts help him source incredible casks. His tasting panel has over 200 years collective experience. They select the most remarkable whiskies for The Whisky Cellar. It takes years to make good whisky, and it takes just as long to learn which casks to bottle. The Whisky Cellar was built on years of industry experience. And you can taste it in every drop. Find out more about The Whisky Cellar here.
BUY FROM INDEPENDENT BOTTLERS
All of these independent bottlers have some great whisky, and they are well worth checking out. These are small companies run by passionate individuals, and we love supporting them. We hope you do too. Visit their websites while you're stuck at home, keep an eye out for them in the shops when we're allowed out again, and once life gets back to normal visit their stand at whisky shows.
And, why not check out our range of whiskies from independent bottlers. Go on, treat yourself.
Slainte, Ed.