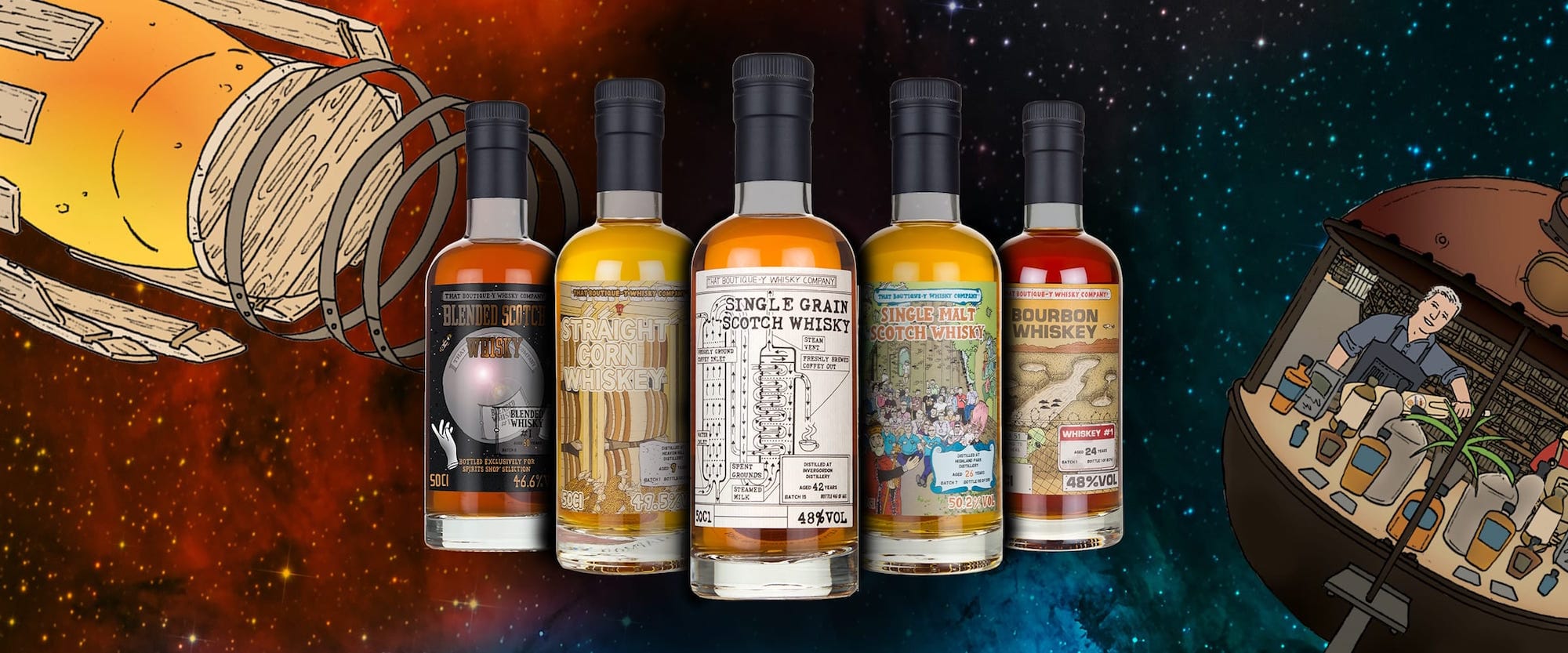 Unique whiskies, made fun
That Boutique-y Whisky Company
THAT BOUTIQUE-Y WHISKY COMPANY FIND THE BEST WHISKIES IN THE WORLD, AND MAKE THEM FUN.
The best whiskies made fun
That Boutique-y Whisky Company are an award winning independent bottler. They love two things in life: the very best whiskies, and lots of fun. They bottle limited edition single malts, single grains and bourbons from some of the best whisky distilleries in the world, as well as making some superb blended whiskies. 
They are masters of their own destiny. They never bottle with artificial colours, and they don't use chill filtration. But beyond that, anything goes. Old age statements or young age statements. Single casks, small batch releases, or blends. High ABV, or low-to-mid ABV. As long as it's really delicious, they'll bottle it - and celebrate it.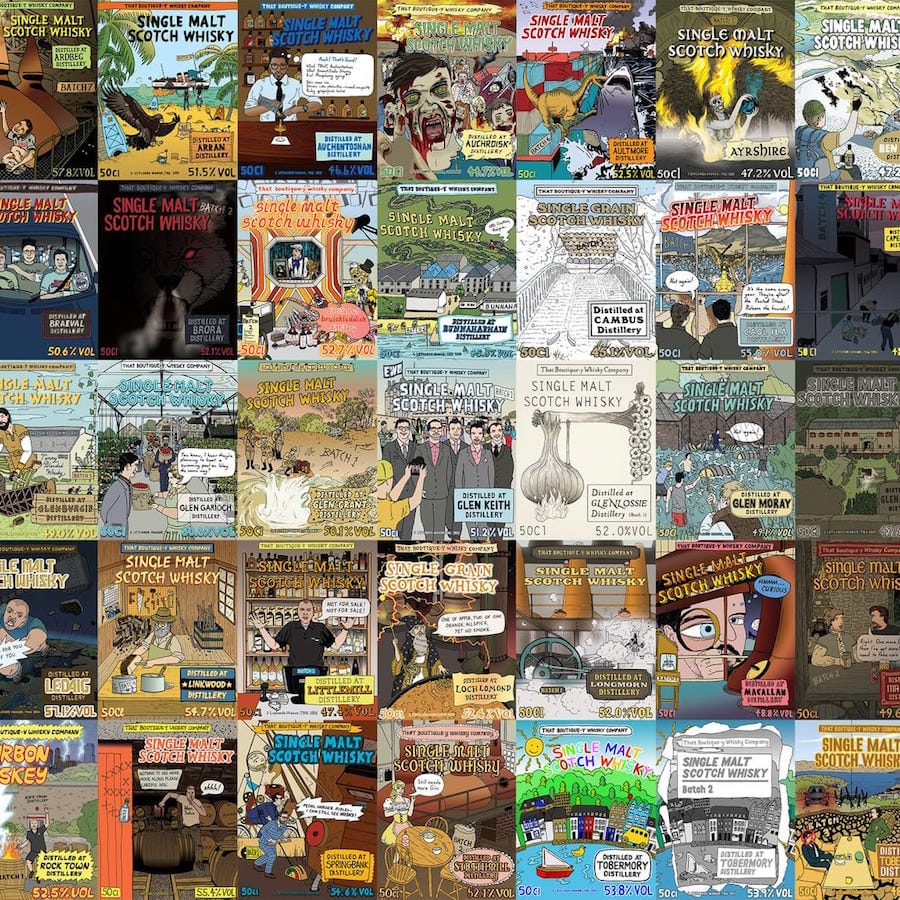 Art as unique as the whiskies
To go with their unique whiskies, That Boutique-y Whisky Company are famed for their fun, cheeky, and unique labels. Each label is hand drawn by artist  Emily Chappell in a cultish graphic novel-style design. All the labels are inspired by the whisky itself, the distillery it came from, or the people who made it. And the labels evolve throughout 'series' of releases from the same distillery, with little elements changing each time. Think of it as the whisky equivalent of Where's Wally!
From the great whisky folk who run Boutique-y, through the cool labels, to the superb whiskies, we're confident you will love this indy, just as much as we do.