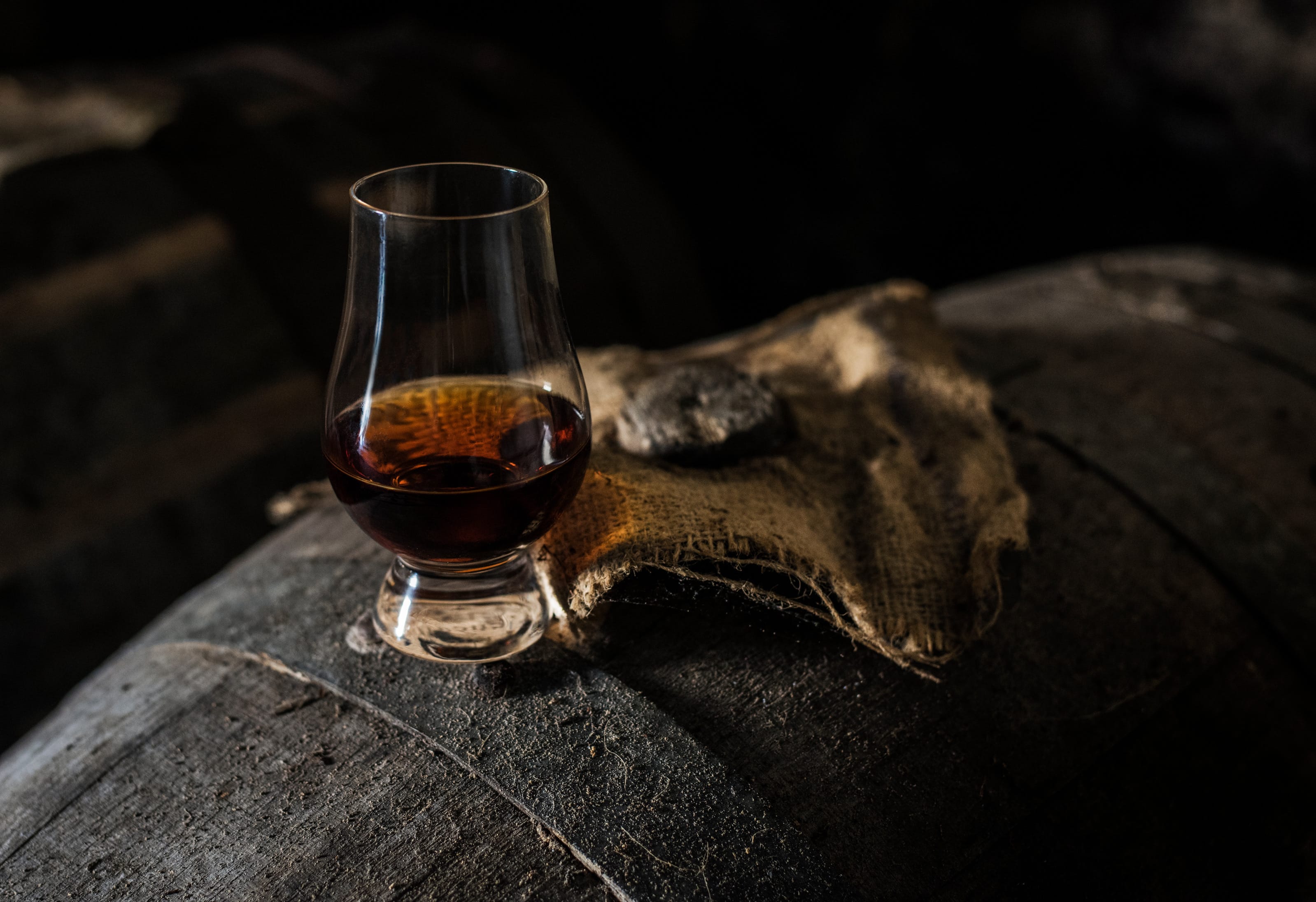 What is a dunnage warehouse, and what role does it play in making scotch whisky?
Visiting whisky distilleries in Scotland
A trip to Scotland is always a pleasure. It's a beautiful part of the world, rolling green mountains punctuated by crumbling dry-stone walls, babbling streams, and free-roaming sheep. Scotland is full of history and character, with great food, and even better drinks. And it's this latter element that often takes us, and our favourite independent bottlers, to Scotland; their drinks, specifically, scotch whisky.
If you visit Scotland one thing we can thoroughly recommend is a visit to a whisky distillery. Many have fantastic tours (though it is worth checking in advance). It's a chance to see behind the scenes, and it's something we've loved doing for years.
We've found there are two distinct parts to any whisky distillery, one typified by the science, and one by the magic, of making single malt scotch whisky. The distillation halls are busy, noisy working environments. There's an air of excitement which surrounds the gleaming metal of the stills. This is where the science of distillation happens. It's where the new make spirit is first made that will, in three plus years time, become single malt whisky. But the bit of the distillery tour that really excites us is the dunnage whisky warehouses. This is where the magic happens.
What is a dunnage warehouse?
Traditional dunnage warehouses have been used to mature whisky in Scotland for centuries. They are low buildings, just tall enough to stack around three whisky casks on top of one another while providing plenty of air circulation. They are typically built with stone walls and a bare earth floor, covered by a grey slate roof. 
In recent years dunnage warehouses have started to be replaced by racked warehouses. In these modern metal-clad warehouses whisky casks can be stacked far higher, with wide tracks for modern machinery like fork lift trucks to be used. This makes racked warehouses an arguably more efficient use of space. 
But, it's dunnage warehouses which have a real magic to them. Stored with a wild array of different cask types and sizes, they are dark and mysterious. They have the cool air of anticipation. And the smell, the scent of whisky in the air, is incredible. It's a heady mix of maturing whisky, old wood, and lightly damp earth. It's intoxicating.
Why are dunnage warehouses important?
Dunnage warehouses, indeed all types of warehouses, play a vital role in the creation of single malt scotch whisky. In Scotland, a whisky has to be matured for a minimum of three years before it can legally be classified as a scotch whisky. But in reality, many whisky casks slumber in dunnage warehouses for many years, in some cases for decades. The casks will spend far, far longer in the warehouse than they ever did in the distillation hall - or likely than they will in the whisky shops the bottles eventually end up in.
Why is this important to the value of whisky casks?
It is this slumber in oak cask that gives scotch whisky the majority of its flavour, around 70% in fact. And that passage of time adds value to the whisky cask; they appreciate in value as the whisky matures. Herein lies the opportunity for whisky cask investors to buy, hold, and mature whisky casks; selling the casks for a profit once the whisky has increased in both age and value.
Like anything in life, it's important to consider both the upside and the downside of buying and owning whisky casks. And, if it's something you're new to, it's worth speaking with our experts. The team at Spiritfilled are just that, experts in the process. They understand whisky, and they understand single casks. So if you'd like to buy whisky casks, they can help; find out more about Spiritfilled on their website here.