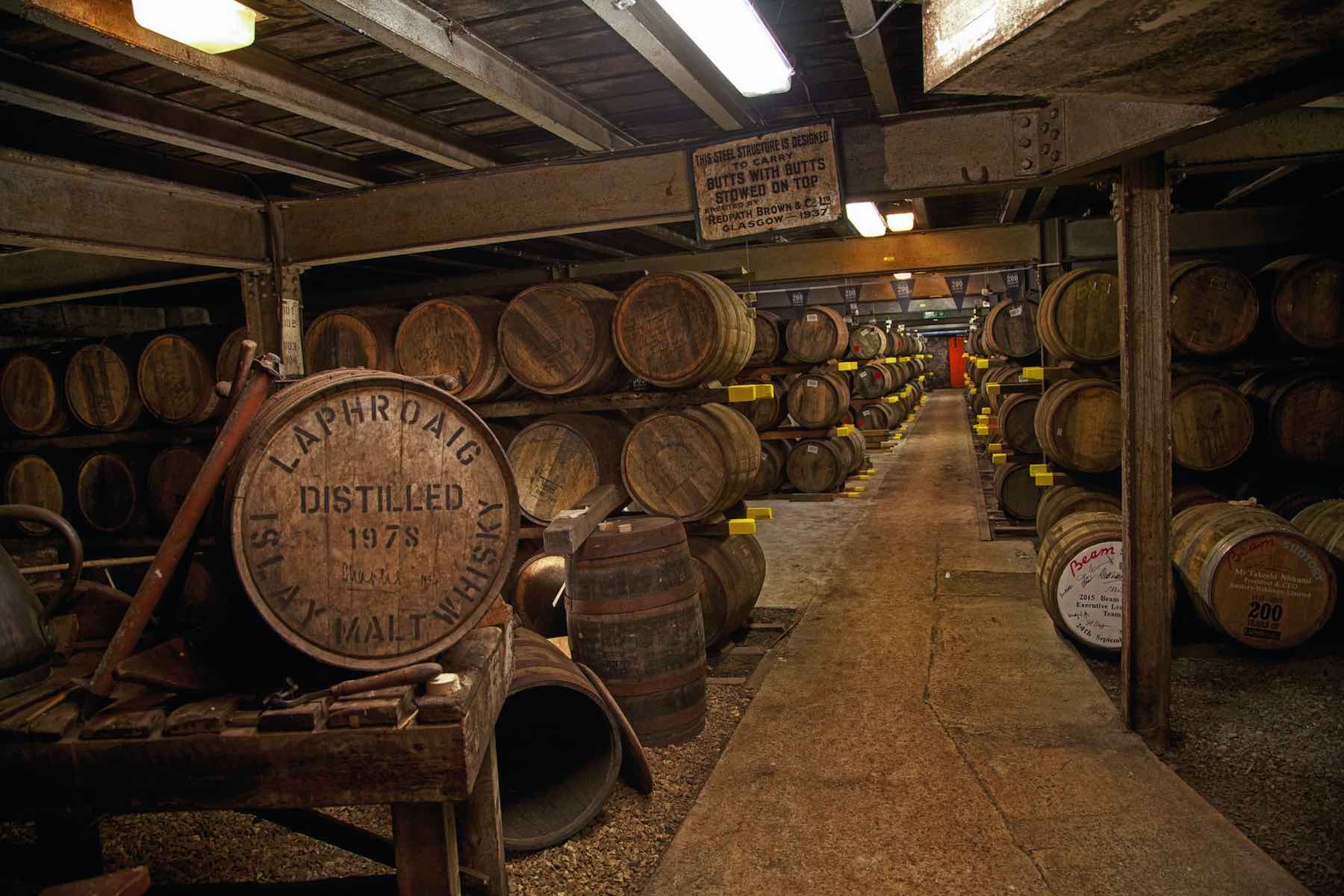 A Guide to Whisky Cask Sizes and Types
Using casks to make single malt whisky
All single malt whisky is stored in warehouses, such as a dunnage warehouse, for a period of time. During this time, new make spirit is matured in oak vessels - commonly called "casks". This is so important to whisky that it's often written into law; for example, American whiskey has to be matured in virgin oak casks, and scotch has to be matured in oak casks of specific kinds, like ex sherry.
But while certain aspects of cask maturation are written into the rule book, there is still a lot of variety. This includes size, with casks broadly falling within the range of 200 to 650 litres.
Casks used to make Scotch
The three most common casks used in Scotch maturation reflect both legal requirements and availability of the casks.
A barrel can hold approximately 190-220 litres of whisky (120-140 litres of pure alcohol); they're sometimes called an American standard barrel, or a bourbon barrel. Barrels are a by-product of bourbon production, as the American whiskey industry stipulates that virgin oak has been used. While American distilleries can't reuse these casks, the Scotch industry not only can, but very commonly does.
A hogshead can hold approximately 225-250 litres of whisky (142-185 litres of pure alcohol). Hogsheads are around 20-25% larger than a barrel. They are often made from staves from bourbon barrels, reworked by coopers into this larger format. It's not unusual for these casks to have held another liquid, like sherry, prior to being used in whisky maturation - and you may have come across the term 'sherry hogshead'.
A butt can hold approximately 475-500 litres of whisky (302-350 litres of pure alcohol). That makes butts twice as large as a hogshead, and two and a half times the size of a barrel. Sherry is often matured in butts, and in the same way that the scotch industry reuses barrels from the bourbon industry, so too do Scottish distilleries import butts from the sherry bodegas.
Clearly these different sizes of casks means differing amounts of whisky. But the other important difference is in maturation times. A smaller cask like a barrel means that there is a great ratio of wood to spirit - there's more surface area for the liquid to interact with the wood. This means the flavours mature more quickly, and a short maturation time is needed. By contrast, a larger cask like a butt means a lower wood to spirit ration, and a longer, more gradual, maturation period.
Whisky cask sizes
While barrels, hogsheads, and butts are the three most common casks used in cask maturation, there are other cask types too - each with different capacities, different typical maturation periods, and in some cases different flavour profiles (for example sherry versus port). 
| | | | | |
| --- | --- | --- | --- | --- |
| Type of whisky cask | Approximate number of litres | Approximate litres of pure alcohol | Typical flavour profiles | Maturation time (relative) |
| Bloodtub | 30-35 | 21-25 | Varied | Finishing or very short |
| Octave or firkin | 45-50 | 29-35 | Varied | Finishing or very short |
| Kilderkin | 90-100 | 60-70 | Bourbon | Short |
| Quarter cask | 120-125 | 84-88 | Sherry | Short to medium |
| Barrel | 190-200 | 120-140 | Bourbon | Short to medium |
| Hogshead | 225-250 | 142-175 | Bourbon | Medium |
| Barrique | 250-300 | 159-210 | Wine | Medium |
| Puncheon | 450-500 | 286-350 | Sherry | Medium |
| Butt | 475-500 | 302-350 | Sherry | Medium to long |
| Port pipe | 550-650 | 350-455 | Port | Medium to long |
| Madeira drum | 600-650 | 381-455 | Madeira wine | Long |
| Tun | 900-950 | 630-665 | Varied | Long |
I hope this has been helpful! If you need expert help on buying and selling casks of whisky then visit our friends at Spiritfilled here. For further reading, you may enjoy our article on "how to make your own whiskey in five steps". And, don't forget to check out our range of single cask whiskies here.