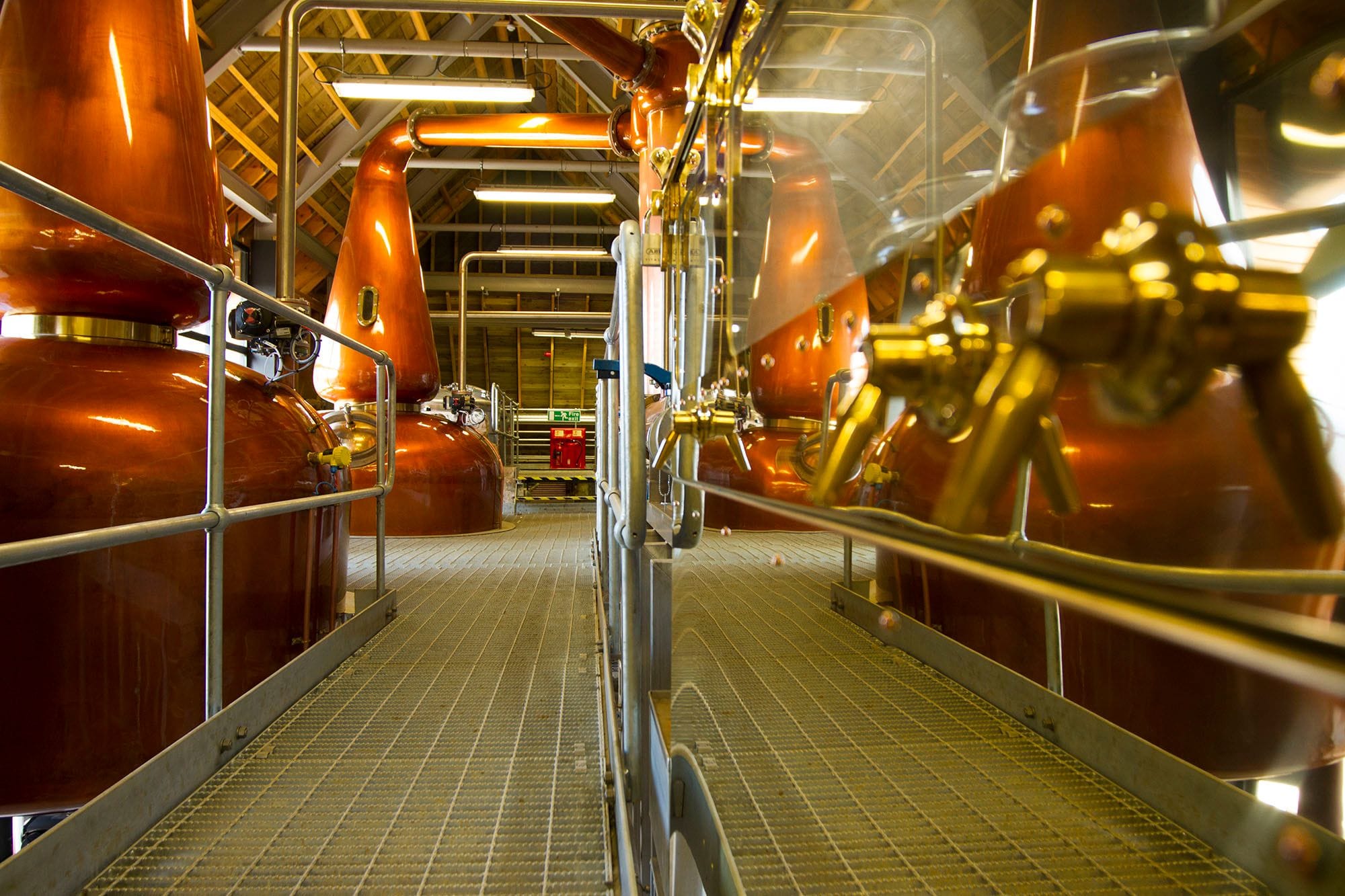 Nc'nean Organic Single Malt bottled by That Boutique-y Whisky Company
As part of the most recent outturn, That Boutique-y Whisky Company are releasing the first independently bottled organic single malt scotch for the hot new kid on the Highland block: Nc'nean Distillery. Nc'nean recently launched their inaugural release, and the first core release; you can read more about what Nc'nean are all about, and our review of their first core release, in our article here.
Batch 1 from the Nc'nean Distillery is a 3 year old organic single malt whisky, which is a limited edition of just 374 bottles at 60.2% ABV. As we wrote in our recent article, Nc'nean was founded in 2017 by Annabel Thomas on her family farm on the Morvern Peninsula of Scotland; it's the first fully organic Scottish distillery in modern times, and is powered by 100% renewable energy. The barley they use to distill their whisky comes from a small handful of 10 organic farms in Scotland.
Nc'nean's founder Annabel Thomas said of That Boutique-y Whisky Company's release: "This is our first independent bottling (and we're not planning to do many) so this is a big moment for us - we just love That Boutique-y Whisky Co's labels! The interesting thing about this whisky is that it's a bourbon cask - and our releases to date have been predominantly (65%STR) with the remaining portion bourbon. We think it's a particularly delicious cask and it was also one of our very early fillings back in May 2017. I'm looking forward to hearing what people think about a pure Nc'nean ex-bourbon whisky!"
The label That Boutique-y Whisky Company designed was inspired by "The Birth of Venus", a famous medieval painting by Botticelli. Instead of Venus on the shell, Nc'nean's founder Annabel Thomas is riding a white swan. The Morvern Peninsula is behind Annabel, and the Nc'nean distillery employees are cherubs around her. The white swan is a nod to the late and great Dr Jim Swan, who was so instrumental in developing Nc'nean's distillery, house style, and maturation approach.
Dr Sam Simmons, Head of Whisky at Atom Brands, said of this Nc'nean organic single malt scotch: "Nc'nean and the people behind the distillery are a contradiction in terms, they're pioneering traditionalists who may a whisky with conscience, consideration and care for their local community and the wider world. Oh, and the whisky tastes wonderful! We feel so fortunate to have been able to select a cask from this 'new world' Scottish distillery, and are delighted to be able to release it in the same year that Nc'nean launched their first whisky."
If you'd like hear our thoughts you can read Ed's review here. And, if you'd like to try the first Nc'nean organic single malt released by an independent bottler then you can find it in specialist whisky shops.