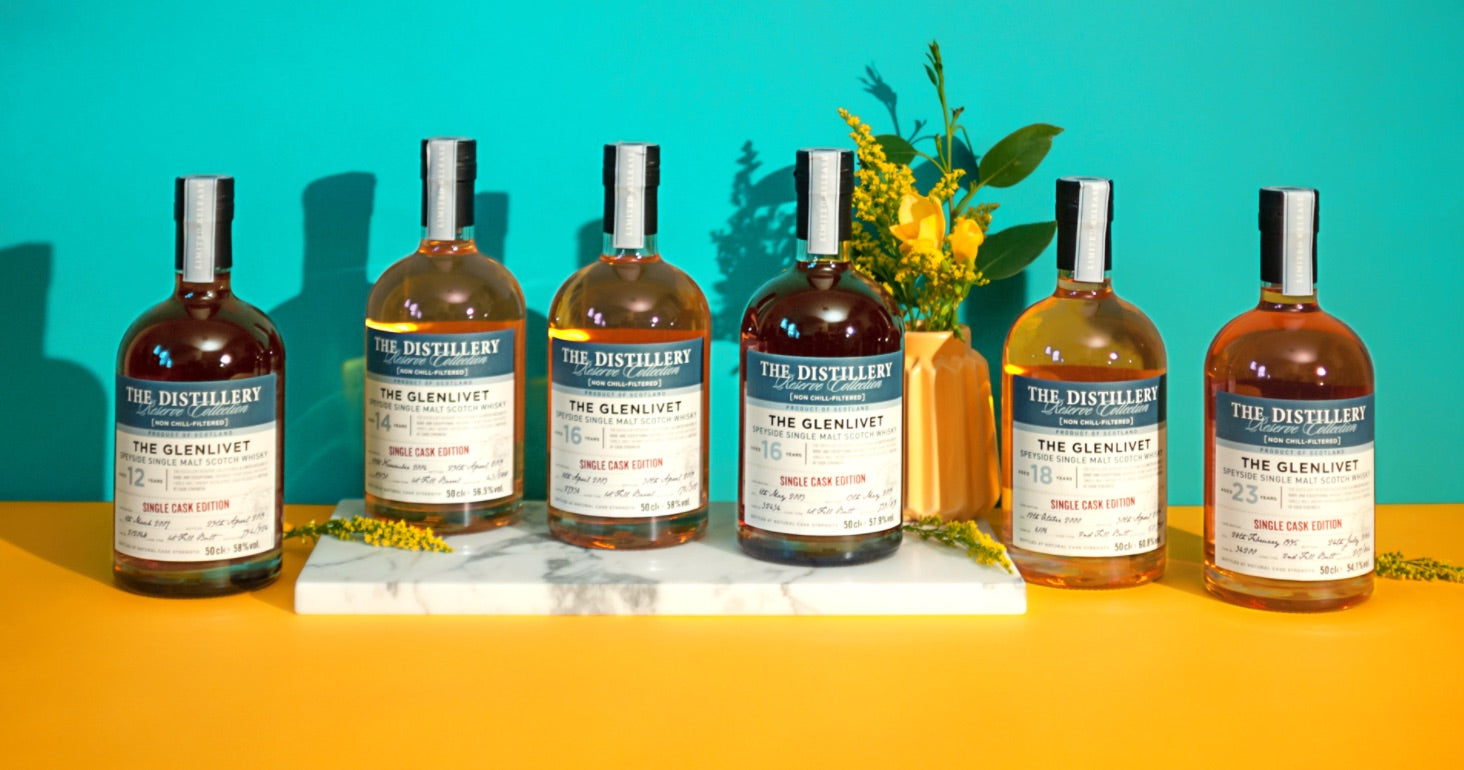 Chivas Brothers' 2020 Distillery Reserve Collection
Chivas Brothers have unveiled the 2020 Distillery Reserve Collection which features an impressive array of 48 single cask whiskies. These single casks aim to give whisky fans the chance to sample rare single malts from across the Speyside region.
The single casks range in age from four years old, right the way up to 29 years old. They've been hand selected from Chivas Brothers' 13 single malt distilleries. Each of the distilleries have their own unique style, sense of heritage and tradition, and a focus on quality distilling. Making up the collection are single casks picked from:
Aberlour 
Allt A' Bhainne 
Braeval 
Caperdonich 
Dalmunach 
Glen Keith 
The Glenlivet 
Glentauchers 
Longmorn 
Miltonduff 
Scapa 
Strathisla 
Tormore
At the heart of the 2020 Distillery Reserve Collection sits a subset of ten single cask whiskies from The Glenlivet, a pioneer of the original Speyside style. The Glenlivet Distillery Reserve Collection bottlings begin with an 8 Year Old at 55.5% ABV which was matured in a 1st Fill Barrel. Progressing through the age range and across various cask types, the range then concludes with The Glenlivet 25 Year Old at 56% ABV form a 2nd Fill Butt. If you're interested in finding out more about these single cask whiskies then they're available direct from The Glenlivet's website.
The wider collection also includes whiskies from some of the smaller distilleries in the Chivas Brothers portfolio, including Aberlour and Scapa. Of particular note are a pair of Aberlour 13 Year Old single casks, one matured in a Sherry Butt (60.9% ABV) and one in an American Oak Cask (53.2% ABV).  
The 2020 Distillery Reserve collection also includes single malt from one of the most technologically-advanced distilleries in Scotland, Dalmunach, with three single cask expressions available.
Miriam Eceolaza, who is Marketing Director of Single Malts at Chivas Brothers said: "Our distilleries are the beating heart of Chivas Brothers and the Distillery Reserve Collection celebrates the heritage, innovation and style that make each one unique. This one-of-a-kind collection has been hand-selected to showcase the breadth of character and bold flavours single malt distilleries can achieve. I'm thrilled to be able to invite whisky lovers to join us in celebrating the stories of Speyside and delve even deeper into the vast world of single malt whiskies." 
The full Distillery Reserve Collection is now available for purchase from The Glenlivet, Strathisla, Aberlour and Scapa distillery visitor centres, if you're able to safely get there.