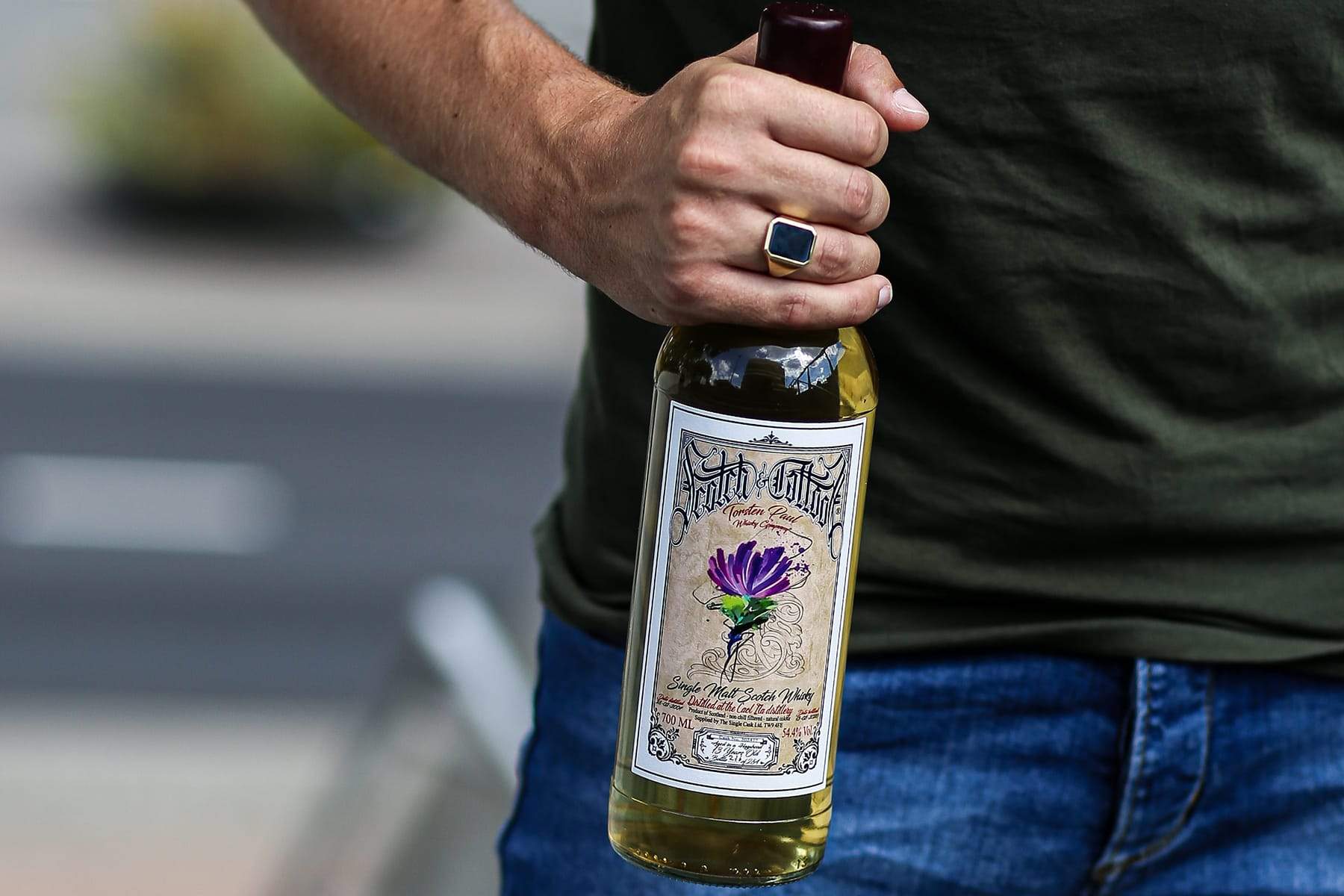 Review of Scotch & Tattoos Caol Ila 13 year old by Torsten Paul Whisky Co
Scotch & Tattoos Caol Ila 13 year old by Torsten Paul Whisky Co
In this article I'm going to review the third release from Independent Bottler Torsten Paul Whisky Co under the Scotch & Tattoos labels.  I really enjoyed the first two releases from Scotch & Tattoos, a Dalmore and a Dailuaine, so I'm looking forward to trying this whisky. This expression is a 13 year old single cask Caol Ila scotch whisky from Islay, bottled at cask strength of 54.4% ABV, natural colour and without chill filtration. One of 284 bottles from an ex-bourbon hogshead filled in February 2007 and bottled in March 2020.
This artisan Independent Bottler is run by a whisky-lover who has realised his dreams. Torsten Zimmerman, known to many on Instagram as @TheWhiskyOwl, long dreamed of bottling his own whisky. So, that's exactly what he's done.
I really enjoy Caol Ila whisky - especially cask strength OB and Independent single cask releases. But this 13 year age statement is really quite unusual, and a treat to try a Caol Ila of this age. Torsten has kept the whisky pure and natural, adding nothing and removing nothing; simply bottling it from cask to glass. The label design is really beautiful; the result of a collaboration between Torsten and his friend, a well-renowned tattoo artist, to create this thistle artwork. The photo we feature is another collaboration, this time between Torsten and @WhiskyConsultants.nl on Instagram.
But, enough of the background, let's pour a dram and taste this single malt scotch whisky.
Tasting notes for Scotch & Tattoos Caol Ila 13 year old whisky
Colour: Natural colour, light straw gold.
Nose: The clean, brisk coast of Islay on the nose. Maritime notes of sea salt and a pebble beach, with a vegetal note reminiscent of the vegetation-covered dunes backing on to the shoreline. The ex-bourbon cask contributes characteristic notes of vanilla, and an almond note. And of course Caol Ila's peat is there, adding a gentle smoke backbone.
Palate: A creamy whisky, coating the mouth with an oily texture I really enjoy. The alcohol is well integrated, remembering this is cask strength at 55.4%. More of the coast with salt and brine. The malt adds sweet, cereal notes. Gentle peat smoke, pleasant and accessible. Wood spice and pepper add a light heat.
Finish: A long satisfying finish, with the sweet, peated malt and the wood spice both coming through.
Review of Scotch & Tattoos Caol Ila 13 year old single malt
This is a wonderful example of what Caol Ila do so well. Torsten Paul Whisky Co have done an excellent job selecting a superb cask, and have rightly had the restraint to let the whisky and the cask do the talking. Being a single cask release this bottle is a limited edition, but if you can buy a bottle then please do; you're going to enjoy it. At the time of writing, we have just a few bottles left for £90 here, and we can ship worldwide.
What do you think of Caol Ila? Which is the best release (Own Brand or Independent) you've found? I'd love to know, so leave me a comment below.
Written by Ed Leigh
Ed co-founded TopWhiskies. TopWhiskies helps you find the best whisky from unique and independent brands. You may have heard about us, because we're the website you're on right now.