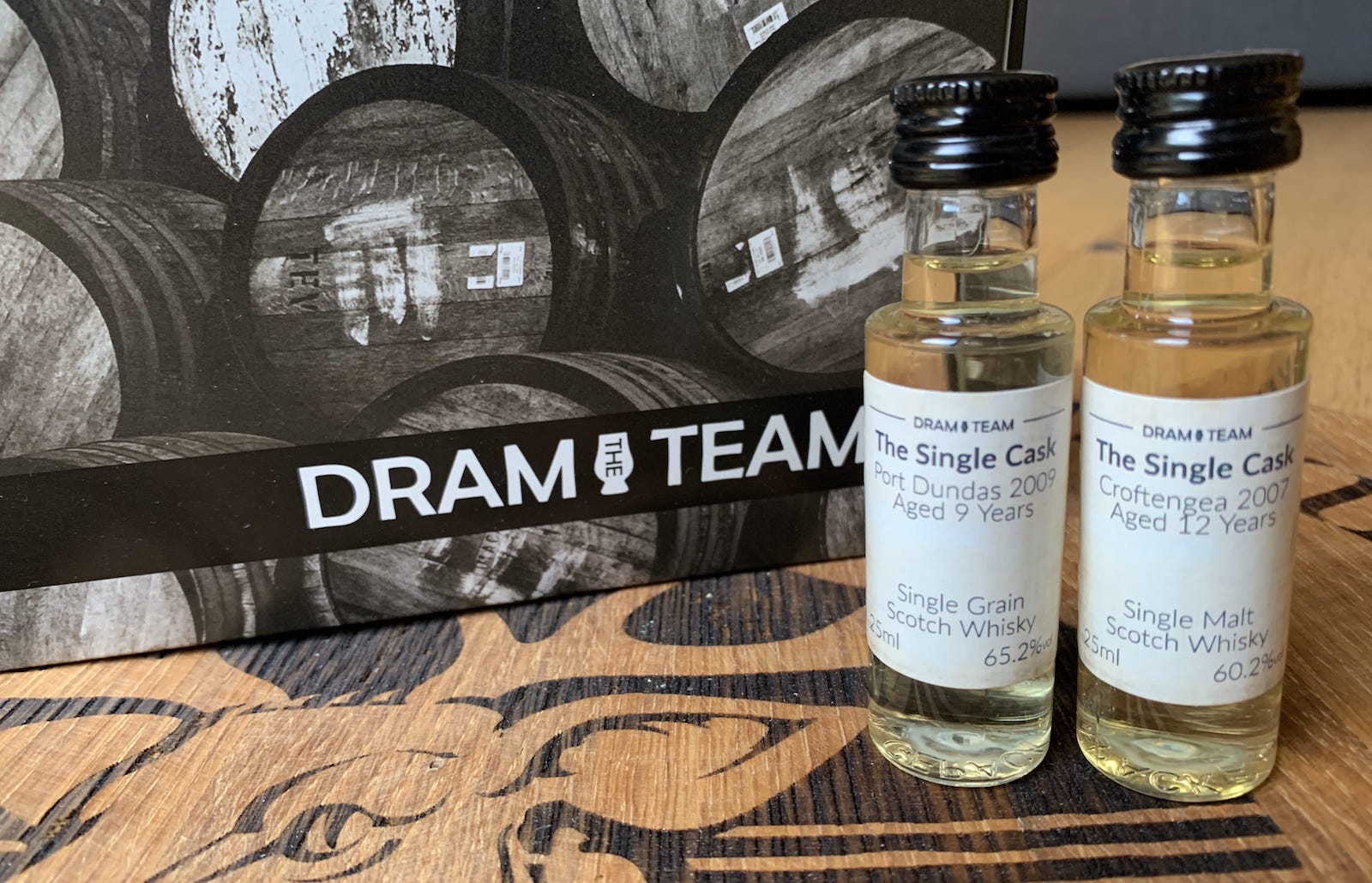 The Dram Team Whisky Subscription Club Review
Whisky Subscription Club
One of the benefits of going to a good whisky bar is having an expert help you discover new favourites. Buying a full bottle of whisky can be an expensive way to explore the wonderful world of whisky, so being able to try new drinks by the dram is much more economical. And fun. But what if you can't visit great whisky bars, like Milroy's of Soho? What if you want that same experience at home?
This is where whisky subscription clubs come in really handy. And in this article I'm going to review one of the best whisky subscription clubs out there: The Dram Team.
The Dram Team
The Dram Team is a monthly subscription service that delivers a whisky tasting to your door every four weeks. Each tasting set includes six interesting, premium whiskies. They major on scotch, but have included a wide range of whiskies in their boxes in the past: from Irish whiskey, to American bourbon, to English single malt. Five of the drams are 25ml each, and then each month there is one extra special 'sixth dram', a dream dram of a really exclusive whisky, that's 10ml. To give you an idea of the kind of whiskies they feature, here are three examples of their boxes this year:
Christmas whisky tasting set: Glasgow 1770, Peated Release No. 1;Glen Scotia, Sherry Double Cask; Rock Island Sherry Edition; The Lakes Distillery, "The One" Sherry Expression; Tullibardine, 500 Sherry Finish; Old Particular, Inchgower 21 year old.
Whisky and Wood: Jura 12 year old; King of Trees 10 year old by The Whisky Works; Tamnavulin Sherry Cask Edition; Quartermaster 11 year old by The Whisky Works; Jura 21 year old Tide; and, Dalmore's King Alexander III.
Incredible Indies: Linkwood 2011, 8 year old; Benrinnes 2009, 10 year old; Auchroisk 2008, 11 year old; Blair Athol 2011, 8 years old; Caol Ila 2013, 6 years old; Girvan 1990, 29 year old.
You can also read my review of their Glen Collection here.
The Dram Team review
I'm a big fan of The Dram Team, they are undoubtedly one of my favourite whisky subscription clubs. There are four things I love about them:
Range of whisky. Each box includes a really interesting mix of whiskies. There are unusual drams, often from independent bottlers, that I've not tried before; and may not otherwise have thought of trying. And month-on-month the boxes are always different; it really does feel like a whisky tasting that I can pour & sip at my leisure, in the comfort of my own home.
Value for money. The Dram Team's whisky subscription club costs £29.99 a month (but TopWhiskies readers get 20% off their first box). I think that's great value for five 25ml drams plus a bonus taster of a special sixth whisky. It's convenient, it's easy, and it's less money than I'd spend for six drinks by the dram in a whisky bar.
Delivered to my door. The monthly cost of £29.99 includes UK postage, so there's nothing further to pay. The Dram Team have designed their tasting box to fit through the post box (clever!) so it really is convenient.
Great team, great service. The Dram Team is run by a small team of two, Chris and Harri; so, subscribing has the added benefit of supporting a small local business. Each tasting set comes with a set of tasting cards, they have a great blog that's always an interesting read, and there are occasional club events too - like live monthly tastings.
Best monthly whisky subscription club
So, if you're looking for a UK monthly tasting service, The Dram Team is one of the best out there, in 2022. And the good news is that if you'd like to give them a go then TopWhiskies readers get 20% off their first delivery; just click here and buy through this page to get your discount.
Cheers! Ed