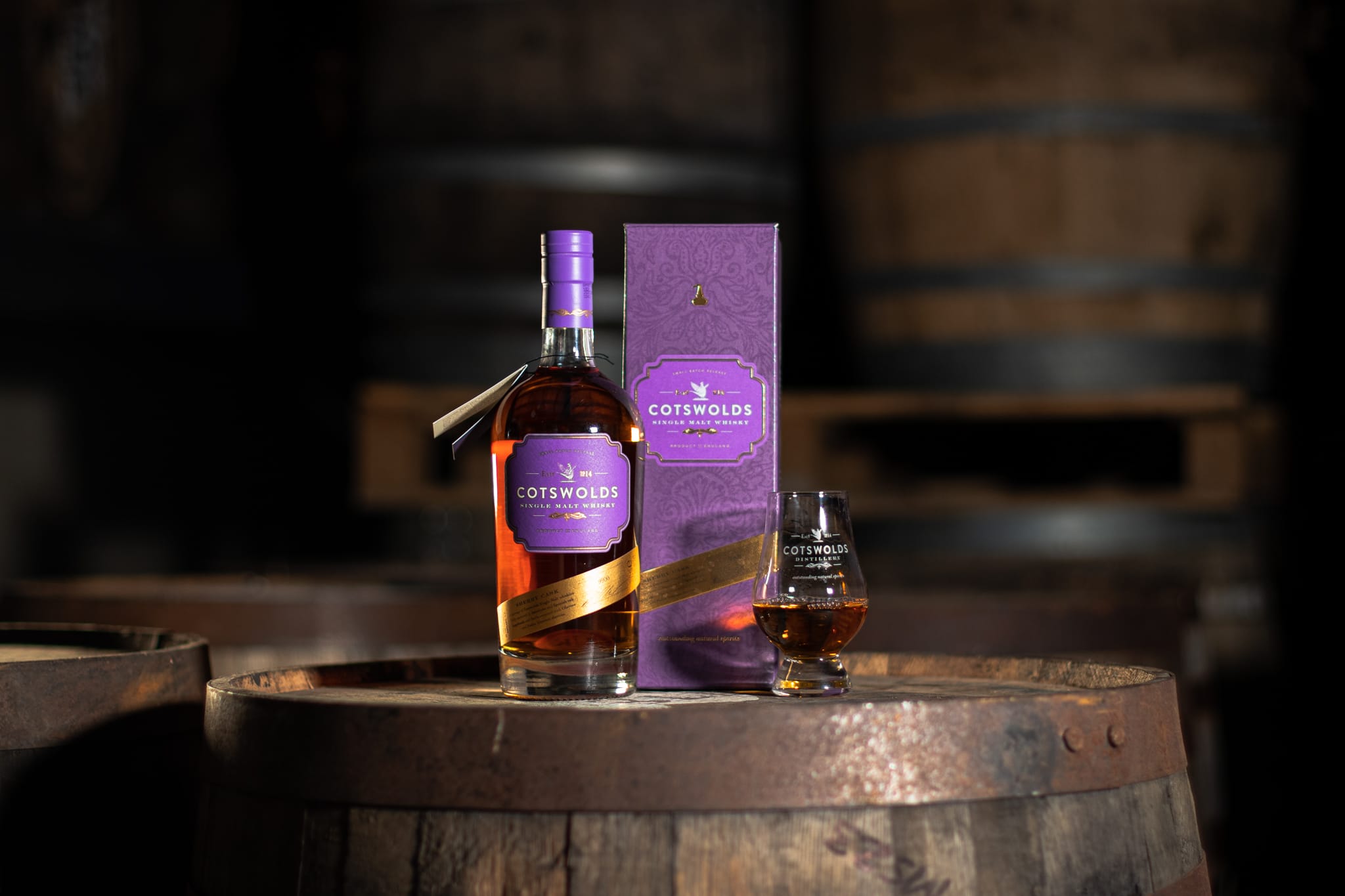 Review of Cotswolds Distillery's Sherry Cask Single Malt Whisky
Sherry Cask Single Malt Whisky by The Cotswolds Distillery
In this review we're taking a look at the 2020 release of The Cotswolds Distillery Sherry Cask Single Malt Whisky. This no-age-statement whisky is a marriage of Cotswolds single malt whiskies distilled from 100% locally-grown barley and fully matured in American and Spanish oak hogsheads and butts, seasoned with Oloroso and Pedro Ximenez sherries. This is a small batch release of 9,900 bottles at 57.4%, natural colour and without chill filtration. If you'd like more background to this whisky, then you can see our news article here.
Tasting notes for Cotswolds Distillery's Sherry Cask Single Malt Whisky
Colour: Natural colour, light burnished gold.
Nose: Sweet, with red currents and milk chocolate covered notes against a backdrop of dark caramel and the oak from those American and Spanish casks.
Palate: Good mouthfeel with medium viscosity. Soft red fruits, macerated raisins, and milk chocolate. Warming, with wood spice; with water it mellows and relaxes, becoming very accessible with soft malt notes.
Finish: A long warming finish with the red currents, milk chocolate and wood spice.
Review of Cotswolds Distillery's Sherry Cask Single Malt Whisky
I really enjoyed this sherried whisky. Red fruits, milk chocolate, and sweetness. Without water, big and bold. With water, soft and relaxed. If you'd like to try this whisky you can find it for £64.95 on Cotswolds website here.
Written by Ed Leigh
Ed co-founded TopWhiskies. TopWhiskies helps you find the best whiskies from unique, independent whisky brands. You've probably heard about it because it's the website you're on right now.