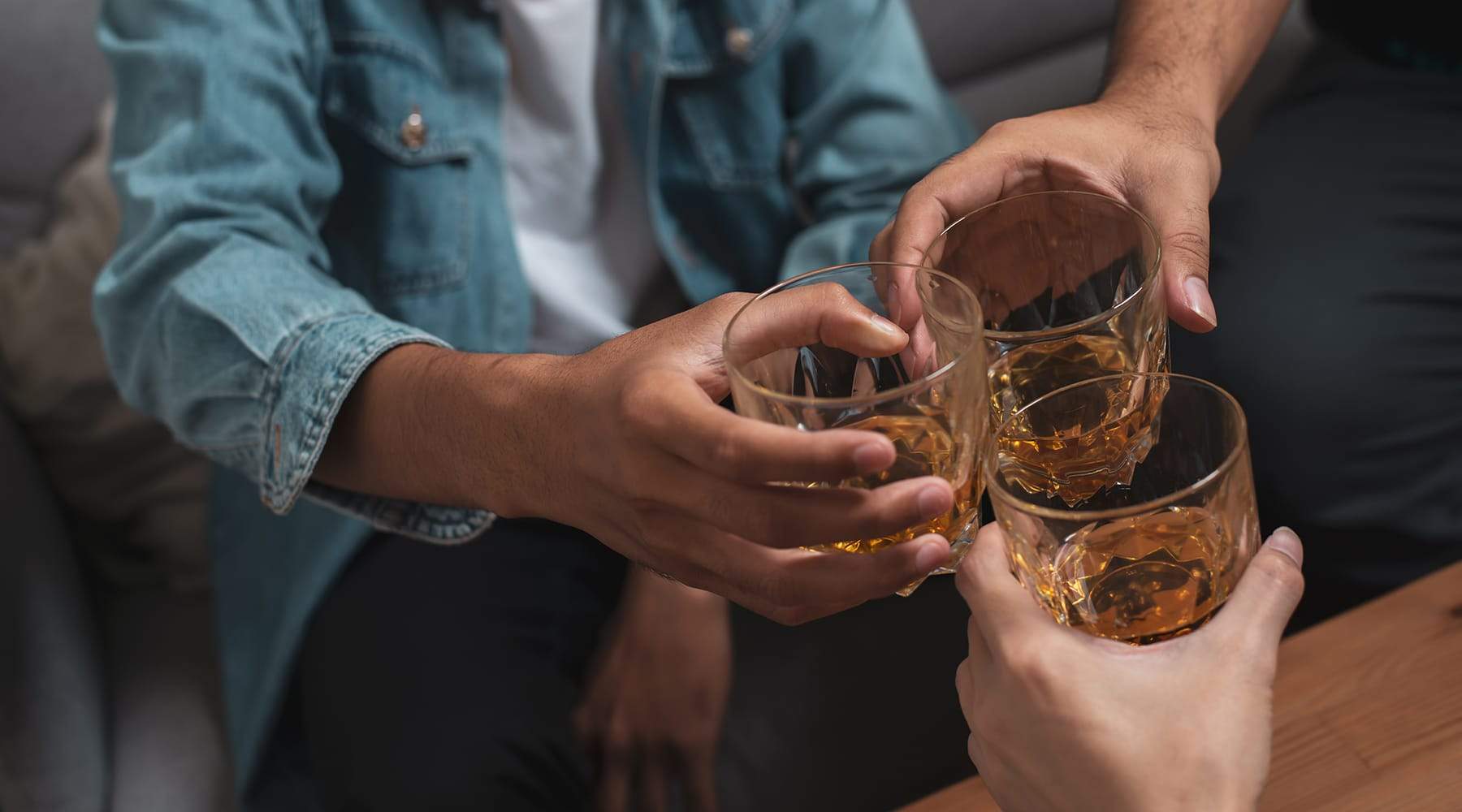 Whiskey Clubs: 6 Best Monthly Whisky Subscriptions in 2022
Are whiskey subscription clubs worth it in 2023?
Whiskey subscription clubs are a great way to explore new whiskies. Any whiskey club offers you the chance to try whisky you may not have come across. And, in the case of postal whiskey subscription services, you can sample whiskies in the comfort of your home. And whiskey subscriptions tend to be good value. They're far cheaper than sampling lots of whiskies at a bar, or buying many full-size bottles.
What is the UK's best scotch whisky subscription box?
In 2023 there are now a good number of mail-order scotch whisky subscription boxes in the UK. For a monthly fixed cost, these clubs will select a range of the best whiskies and post them to your door. Easy, and not expensive. Here's my list of the six of the best monthly scotch whisky subscriptions in the UK for 2023. In no particular order these are: 
The Dram Team
The Dram Team look to bring out-of-the-ordinary whisky tastings right to your door. You can read our full review of The Dram Team here. But in summary they have a variety of subscription models, including: limited edition single boxes; a one-month subscription; quarterly; half-annual; and, annual. Each box includes five 25ml samples, a sixth 10ml sample of a super premium whisky, and tasting notes for all six drams. You can read our review of one of their boxes, the Glen Collection, here. A single month will normally cost you £29.99, but TopWhiskies readers get 20% off the cost of their first delivery! Visit the site using this link to get your discount now.
The Summerton Whisky Club
The Summerton Club are one of our favourites, offering a slightly different model to the monthly dram delivery. In this case, they send you a full bottle (yes, you read that right, a full normal size bottle) of whisky every other month - so six bottles a year. The Summerton Club is priced at £50 every other month, to chime with the bottle deliveries. The whiskies they pick aren't those you'd find in the supermarket - they search out unique and rare whiskies, off the beaten track, often from independent bottlers. And having found them, they offer them at that £50 (every other month) price point - including P&P.  Unbelievable deal.
Drams To Your Door
OK, so technically this isn't a subscription service as such - because you have to order each set one by one, whenever you want one. But, brought you by the stars behind Milroy's of Soho, Drams To Your Door have some fantastic three-measure (30ml) flights. The sets start from £20, and go up to £190 for a trio of 40 year old whiskies. But there are plenty to choose from within the £20 to £40 range.
Whisky Pioneer
Whisky Pioneer is a great club that delivers a 50ml dram to your door every month. They focus on delivering great quality whisky, in an environmentally sustainable way. Their bottles are made from recycled plastic collected from coastal areas at risk of ocean plastic pollution. And, once you've enjoyed your dram the bottles are entirely recyclable once again. Great value at only £7 a month if you subscribe for a year, and return 10 empty bottles to get a free dram.
Whisky Me
Remember that joy when, as a kid, your mum handed you a squeezy pouch of fruit juice on a hot summer's day? Well, you'll get that same joy, this time as a grown-up, when Whisky Me, of Dragon's Den fame, send you a squeezy pouch of delicious whisky - whatever the weather. Priced at just £7.95 a month (or £7.00 if you sign up for a year's subscription), Whisky-Me will send you a 50ml pouch of rare or exclusive whisky - from the packaging, through the free postage, to the delicious dram, Whisky Me is set up to make you feel that joy once a month. 
Pour & Sip
From the team behind Master of Malt and Drinks By The Dram, Pour & Sip deliver 5 drams to your door once a month (or, once every other month if you'd like them a little less frequently). For anyone who has tried Drinks By The Dram, you'll recognise their characteristic wax-sealed minis. The boxes cost £29.99, which includes UK postage.
What's my favourite whiskey of the month club?
All of these are great options. I have three favourites. My favourite whiskey of the month club is Whisky Pioneer. It's a great way to sample a new whiskey every month. I think the best whiskey tasting club is The Dram Team. They'll pick six whiskies for you to try every month. And my favourite bottle club is Summerton. Not quite every month, as they work every-other-month. But, six times a year they'll send you a full bottle of a unique whiskey.
What's your favourite whiskey club?
Which of these scotch clubs takes your fancy? Or are you already a member of a whiskey club, virtual or otherwise? I'd love to hear, so please do leave me a comment below. And, if you'd like to read my personal favourite, here's an article about the best monthly whisky subscription club in the UK here. If you want to join a local whisky tasting club, read my article about whisky clubs in the UK here.
Cheers! Ed