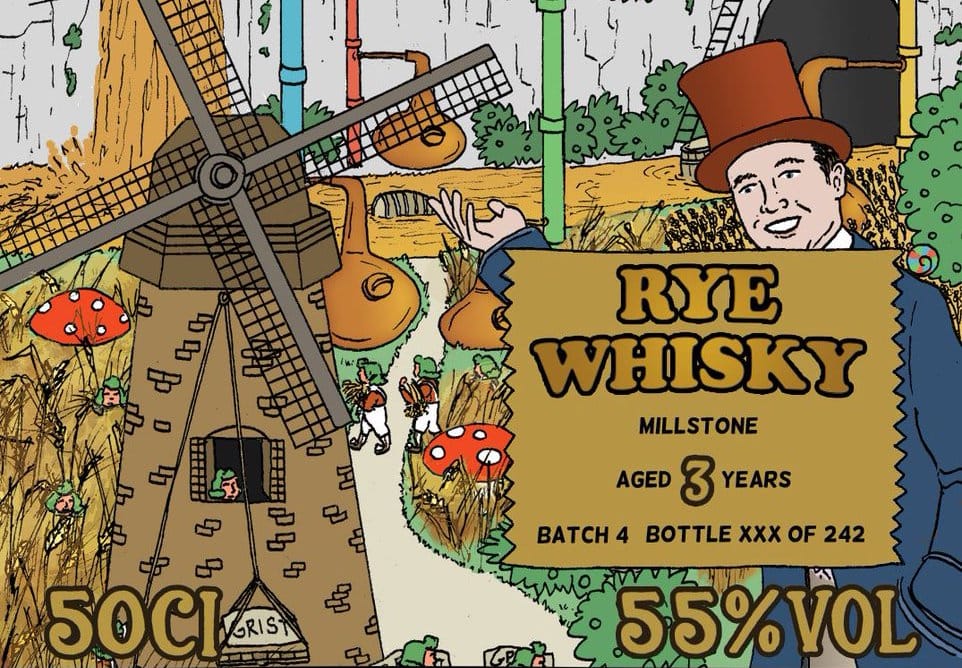 Review of That Boutique-y Whisky Company's Millstone 3 Year Old Rye Whisky (Batch 4)
Today's review looks at a 3 year old Millstone rye whisky from the Zuidam Distillery bottled by That Boutique-y Whisky Company. It's another entry from Europe, hot off the heels of my reviews of a 2 Year Old Spreewood from Germany and a 3 Year Old Stauning from Denmark.
Zuidam is a Dutch distillery in the Netherlands, founded in 1975 by Fred van Zuidam. Fred wanted to create a small artisan distillery with a focus on a select number of high quality products; back then, his small distillery was 300 square meters, with one copper still. In 1989 Zuidam expanded their warehouse with 600 square meters, still small and artisan but with more potential for their budding business. Now, Fred's sons Patrick and Gilbert run the distillery under the watchful eyes of their parents. They run a state of the art distillery of 3,600 square meters with 4 brand new copper stills, over 1,000 oak barrels, 4 production lines and a modern tank storage. Despite the growth, Zuidam still try to create their products in the traditional artisanal way, with a focus on natural ingredients and top quality spirits. 
This particular whisky is a single cask pick by That Boutique-y Whisky Company which yielded 242 bottles. So, let's give it a try!
Tasting notes for Boutique-y Millstone 3 Year Old Rye (Batch 4)
Colour: Natural; deep amber, like honey. Coats my glass with multiple legs that quickly run down my copita.
Nose: Honey, oak and vanilla. Reminds me as much of bourbon as it might of rye, though there is a slight menthol note that gives the latter away. No harsh alcohol burn, which is impressive at 55%.
Palate: Full mouthfeel, smooth and coats my mouth nicely. Toffee, red apples, red berries, and chocolate. Some spice adds warmth, but again considering the strength at 55% the alcohol is well integrated.
Finish: A medium finish with red fruit and chocolate, and then influences of the cask with oak, vanilla and wood spice.
Review of Boutique-y Millstone 3 Year Old Rye (Batch 4)
I feel this would be a good introduction to rye whisky for Bourbon lovers keen to explore this new area. And it's a very tasty introduction at that, I'd quite happily sit with a large glass of this of an evening. An excellent cask pick by the good folk at That Boutique-y Whisky Company.