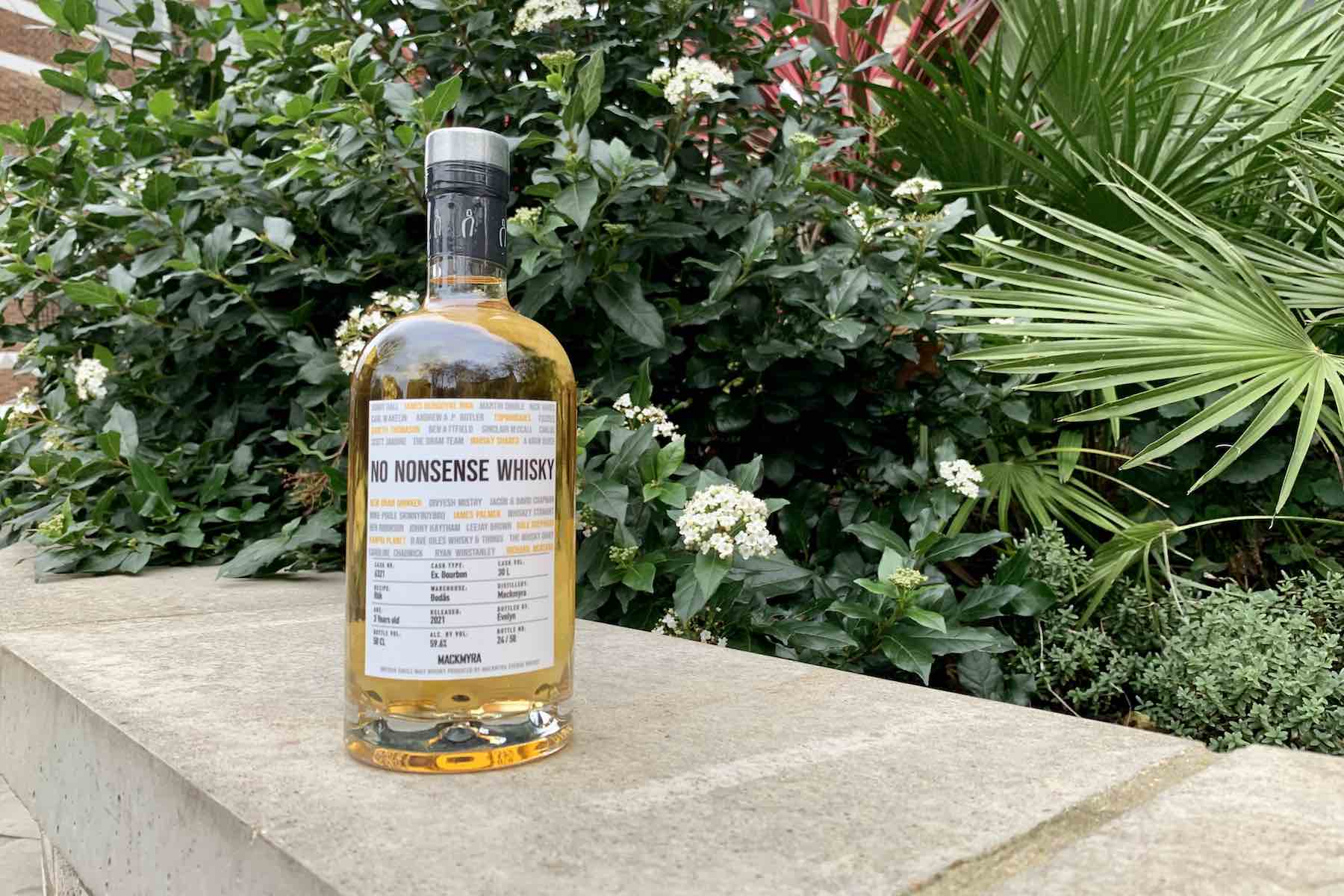 No Nonsense Whisky's Mackmyra Single Cask, Review and Tasting Notes
My good friend Vin runs an excellent YouTube channel called No Nonsense Whisky. As the name may suggest, he reviews whiskies in a straightforward, no nonsense manner. Recently Vin has dabbled in the world of independent bottlings. If this is something that you're interested in doing, check out my article on how to release your own whisky here. To date, Vin has released three whiskies, the most recent of which is a Mackmyra. That's what I'm going to look at today.
This single cask from Swedish distillery Mackmyra was picked from a line up of five samples. Vin had a tasting panel made up of supporters of his channel, who all voted for this particular cask. You can see many of Vin's supporters' names on the label, which is a nice touch.
This is an ex-bourbon 30 litre cask, number 6321-2. That is a small cask; read about cask sizes here. The spirit type is 'Rök', which is Mackmyra's peated single malt. It was aged for three years in Mackmyra's Bodås mine, before 58 bottles were bottled in 2021 at cask strength of 59.6%. It's natural colour and non chill filtered, two factors that I know are as important to Vin as they are to me.
Time to pour a dram and give this Swedish single malt a try.
No Nonsense Whisky's Mackmyra Tasting Notes
Colour: Natural colour, light straw or medium chardonnay. Coats my glass, leaving a high line of little tears.
Nose: Stewed apples with vanilla custard and plenty of cinnamon. Light oak, gentle malt and further wood spice. With a drop of water, smoke appears, and a creaminess develops. There's more fruit, soft forest berries.
Palate: Medium mouthfeel. A smokey savoury note balances with sweeter Bird's custard. Vanilla and apples. Peppery warmth at 59.6%. With a touch of water, the spice cools and more fruit appears in its place.
Finish: Medium to long finish, warm and invigorating. A touch more smoke coming through. Malt, apple and spice.
Review of this NNW cask pick
I'm pretty certain you wouldn't guess this is a three year old whisky. You may guess youthful, as it is a bright, spicy, spirit. But that small 30 litre cask has imparted lots of flavour, punching well above it's modest three years.
I like the fact its a bourbon cask. Mackmyra are known for their wild and wonderful cask finishes. You can find out more about cask types here, and for examples of what I mean read the reviews at the end of this article. This time, it's great to see Mackmyra's whisky presented in a 'classic' fashion. And, it allows the quality of the underlying spirit to shine through. This is true at cask strength, with apples and vanilla custard. But a few drops of water will ease this high ABV whisky. At a tempered strength, I felt the fruit-forward spirit came through. It takes on more soft berries and forest fruits.
It's a great, and unusual, cask pick from Vin. I'm enjoying a few drams of it this evening, as I wonder what the rest of 2022 has in store from him. Slainte, and best of luck.
If you'd like to read about other Mackmyra whiskies, check out these reviews here: