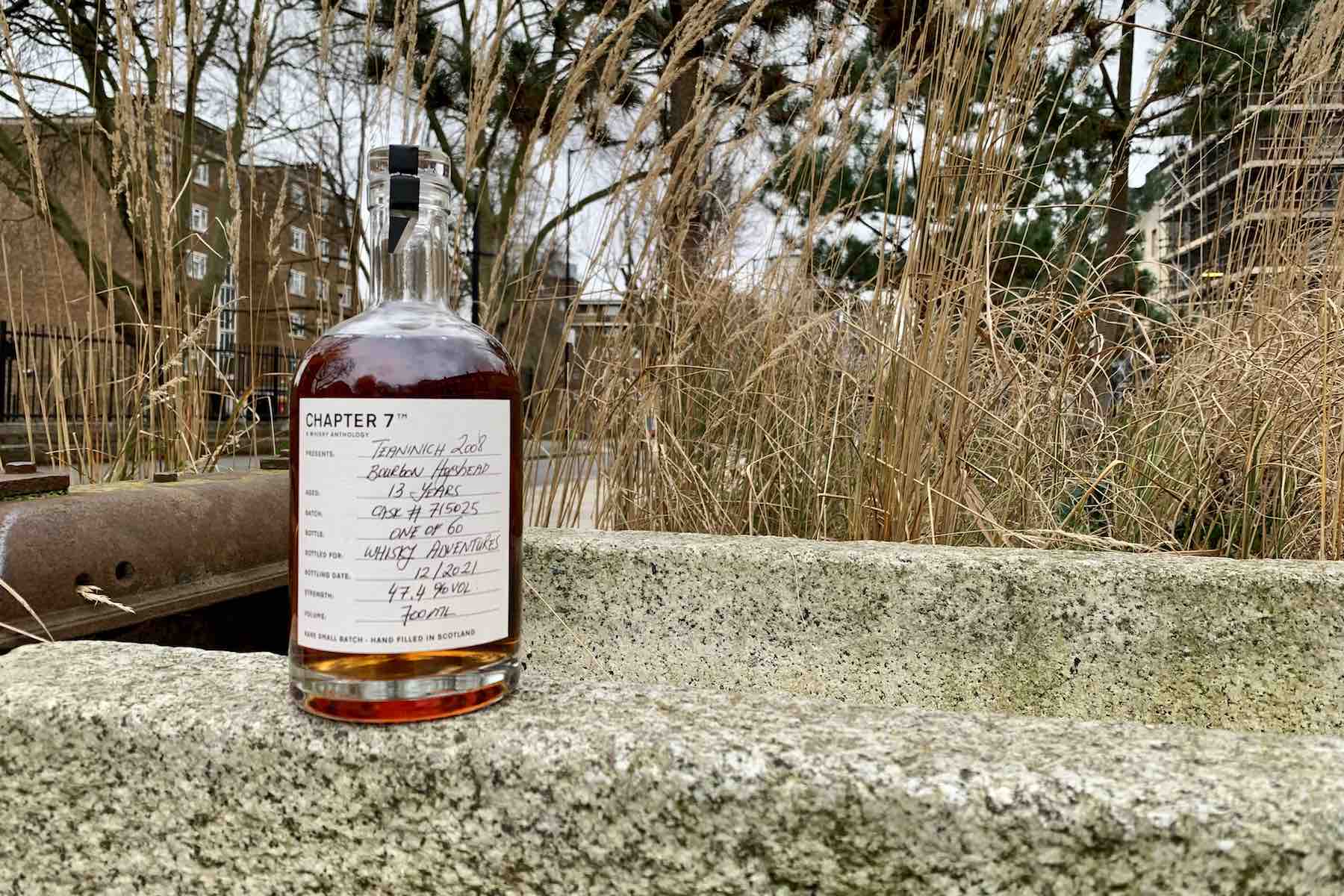 Chapter 7 and Whisky Adventures Teaninich 13, Review and Tasting Notes
Today I'm reviewing a very special whisky. It comes from one of my favourite independent bottlers, Chapter 7. But what makes it extra special is that all profits go to charity. This release is a collaboration between Chapter 7 and Whisky Adventures on Facebook. All profits from this release, which works out as £10 a bottle, will go to charity.
Let's take a look at the whisky. This is a 13 year old Teaninich. Now that might be a distillery you may not have heard of. It's one of Diageo's key 'workhorse' distilleries. It produces whisky that goes into Diageo's biggest blends, including Johnnie Walker. They don't have any official own brand releases. But there is a 10 year old bottling that is part of Diageo's Flora and Fauna range. So, a Teaninich single malt is rare. Rarer still is a single cask release. And that's exactly what we have here. A single ex bourbon cask.
Chapter 7 hand bottled this whisky, releasing only 60 bottles, each hand labelled. The whisky is 47.5% ABV, natural colour and without chill filtration.
Let's give it a try.
Teaninich 13 Year Old Tasting Notes
Colour: Natural colour; dark amber, medium bronze. Oily in the glass, with a full tide mark and lots of parallel legs running down my copita.
Nose: Toffee apples on an Autumn night. Stewed apples encased in buttery pastry with brown sugar caramelised over the top. Oak and vanilla from the ex-bourbon cask. Cinnamon and a hint of nutmeg.
Palate: Medium mouthfeel. Spiced toffee. Rich homemade apple juice in a farmhouse kitchen. Toasted malt loaf with currents. Hazel nuts and brown butter. Gentle spice. The alcohol is well integrated with no burn.
Finish: A medium to long finish that leaves a lingering, warming feeling. More toffee apples, with a little spice.
Review of this Whisky Adventures release
This is a classic, quality example of Teaninich. I like the fact its a straight up and honest ex bourbon cask. It makes this an excellent introduction to anyone new to Teaninich. The distillery character is often typified by notes including apples and herbaceous herbs. And as you can read in my tasting notes, I definitely got these.
It's a really tasty whisky. Interesting and informative on the one hand, but also easy and enjoyable to drink. I'd be very happy recommending it in its own right. But factor in the charity element... well, it's a complete no-brainer. Get your bottle today, while limited stocks last. Pop the cork, enjoy a dram, and soak up those warm fuzzy feelings from knowing you've done your good deed for the day.
Well done to James Angus and Jamie Chevalley of Whisky Adventures, and Selim Evin of Chapter 7, for their good work.

You can join Whisky Adventures here, and find all whiskies from Chapter 7 here.