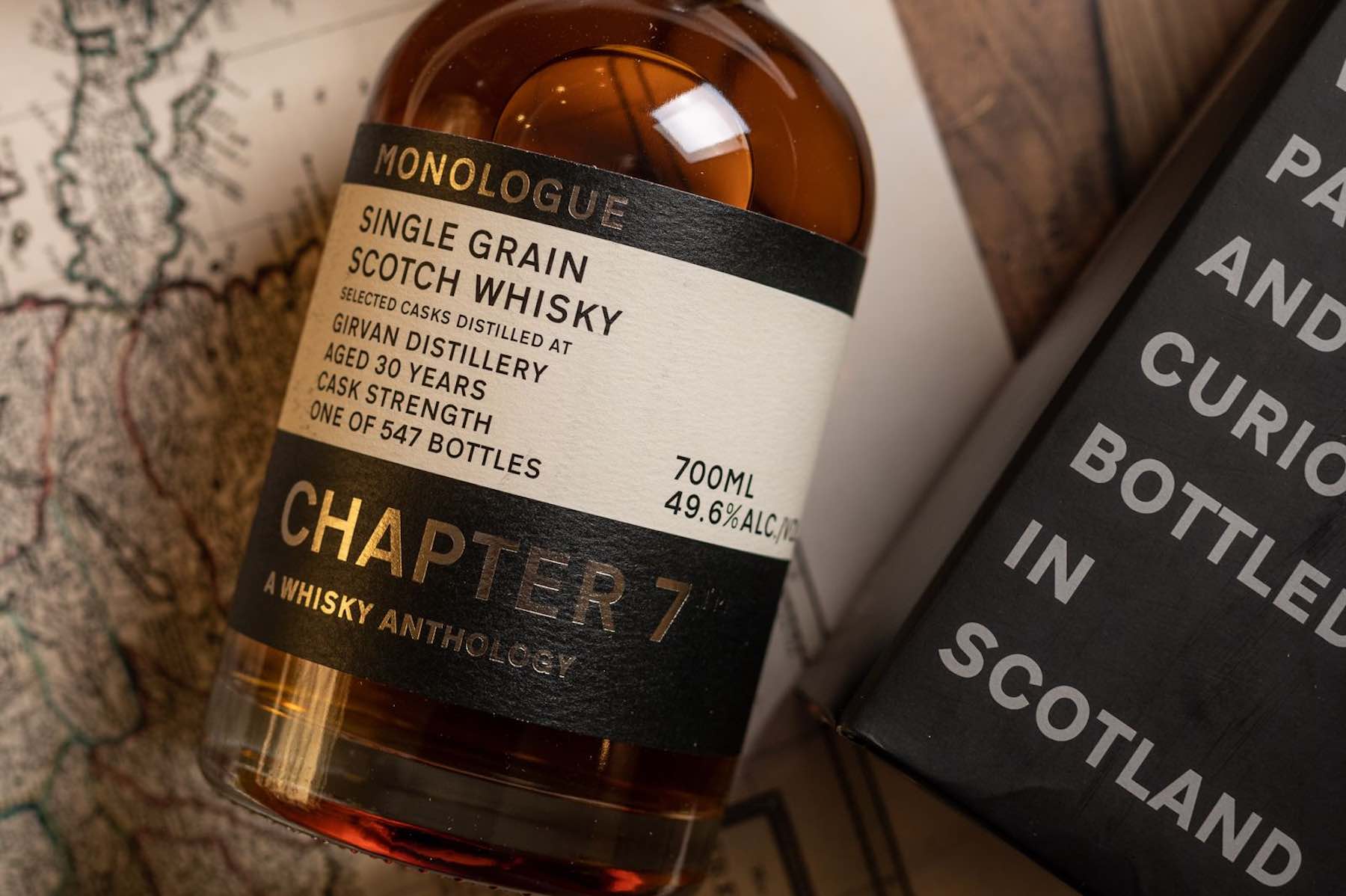 Chapter 7 Girvan 30 Year Old Review and Tasting Notes
Today I'm reviewing a very well aged grain whisky. It's a 30 year old Girvan bottled by one of my favourite indie bottlers Chapter 7 Whisky.
Girvan is a Lowland distillery run by William Grant & Sons. It's 6 column stills produce grain whisky for a number of William Grant brands, as well as Hendrick's Gin. Well aged grain whiskies can be really rather good. And at 30 years old, this example certainly qualifies as well aged.
This Girvan expression comes from seven casks. Chapter 7 vatted these casks together, and married the result in two bourbon barrels. It's bottled at natural cask strength. In this case, a relatively more modest 49.6%. The combination of three decades of maturation, and some greedy angels. As with all Chapter 7 whiskies, this is natural colour and non chill filtered.

Girvan 30 year old tasting notes
Colour: Natural colour; deep gold, copper. Coats my glass thickly, with legs that slowly sink down the side.
Nose: Bright straw baked in the sunshine. A light grassy note, fields in the summer. Toasted cereals and vanilla. Butter and maple syrup. Some spice.
Palate: Medium mouthfeel. Wholemeal toast with a generous amount of real butter. Vanilla custard on crumble. Candied orange peel. Spice, and a little chilli warmth.
Finish: Medium finish. Plenty of wood spice, oak and vanilla, together with creamy butter.
Chapter 7 Girvan 30 review
A great example of well aged grain whisky. Plenty of flavour, a nice buttery texture, and just the right amount of spice. I enjoyed the combination of toasted cerals and butter. It had some spice, but nicely in proportion to the other notes - providing character, rather than burn. Another great release from Chapter 7.
You can find Chapter 7's Girvan 30 Year Old here, and the rest of Chapter 7's whiskies here. And, if you're interested in other grain whiskies, you can find our selection of single grain whiskies here.