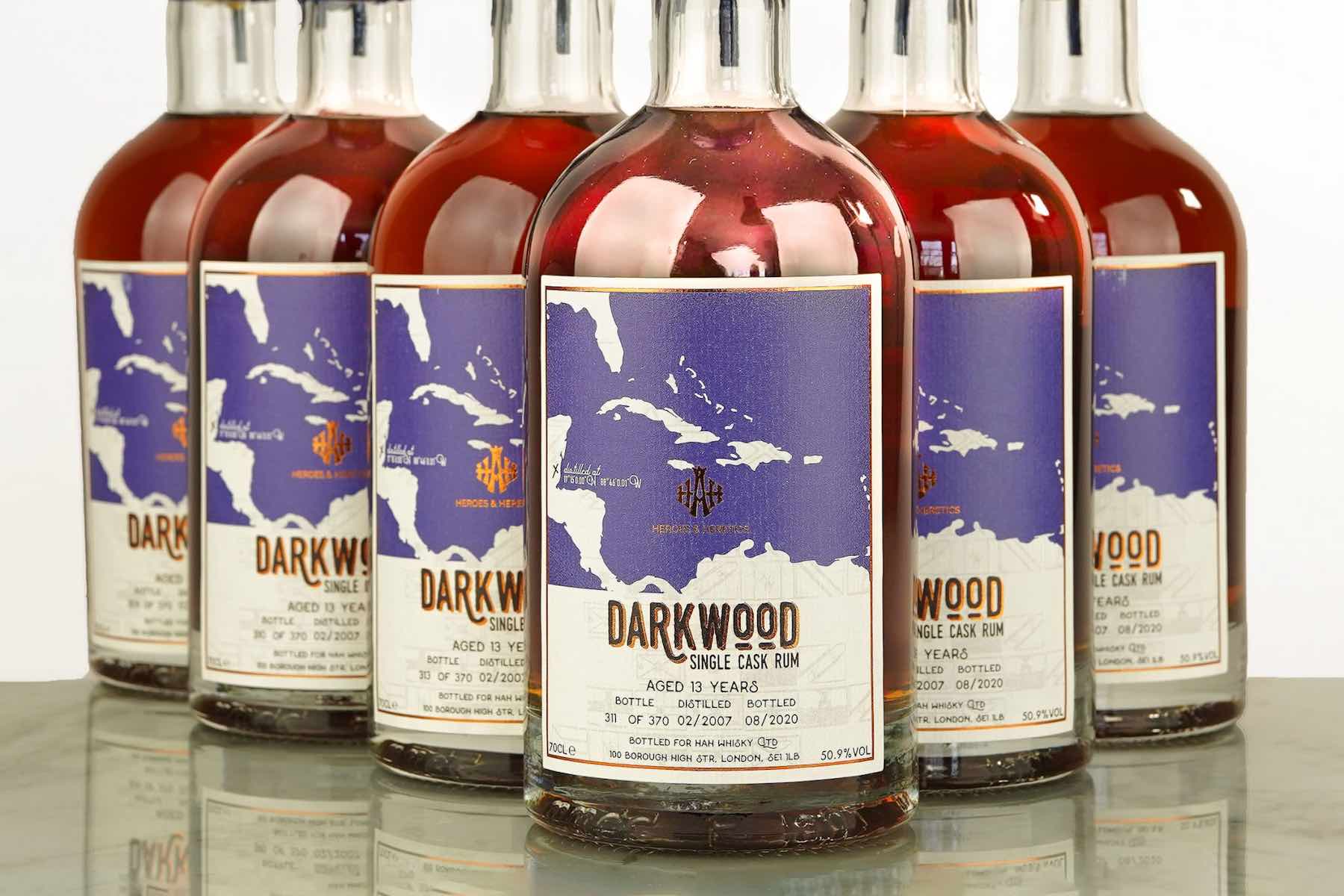 Heroes and Heretics Darkwood 13 Year Old Belize Rum Review and Tasting Notes
I've recently reviewed three whiskies from indie bottler Heroes and Heretics. Today, I have something rather different. It's a Belize rum distilled at Travellers Liquors Distillery in February 2007. It matured in a charred oak cask (cask number 5) for 13 years before bottling in August 2020. The cask yielded 370 bottles at 50.9% ABV, bottled natural colour and without chill filtration. Heroes and Heretics have bottled it under their 'Darkwood' label.
I enjoyed their Stateside Bourbon, Classic Series Speyside and 48 Blended Malt. So, I'm looking forward to trying this single cask rum.
Darkwood Rum Tasting Notes
Colour: Natural colour; dark ruby gold. Coats my copita in a thick gloss with dense legs sliding down the glass.

Nose: Big ester notes hit you as soon as you open the bottle. Dark red berries macerated in muscovado sugar. Fruit salad with melon. Ginger cake soaked in golden syrup. Oak and vanilla from the cask. The alcohol is well integrated.

Palate: More of those dark red berries. Tropical fruit, including sticky mango and barbecued pineapples. Tobacco in an old leather pouch. Caramel and cinnamon. A menthol characteristic that reminds me of a rye whiskey. The alcohol lends body without burn.

Finish: Medium to long finish full of tropical fruit with ginger and spice towards the end.
Heroes & Heretics 13 Year Old Rum Review

This feels like an excellent introduction to single cask rum. It has tasting notes that, at times, remind me of a sherry or rum cask whisky. And, it has that menthol characteristic of a rye whiskey. So, this would be a good jumping off point for whisky lovers looking to explore rum.