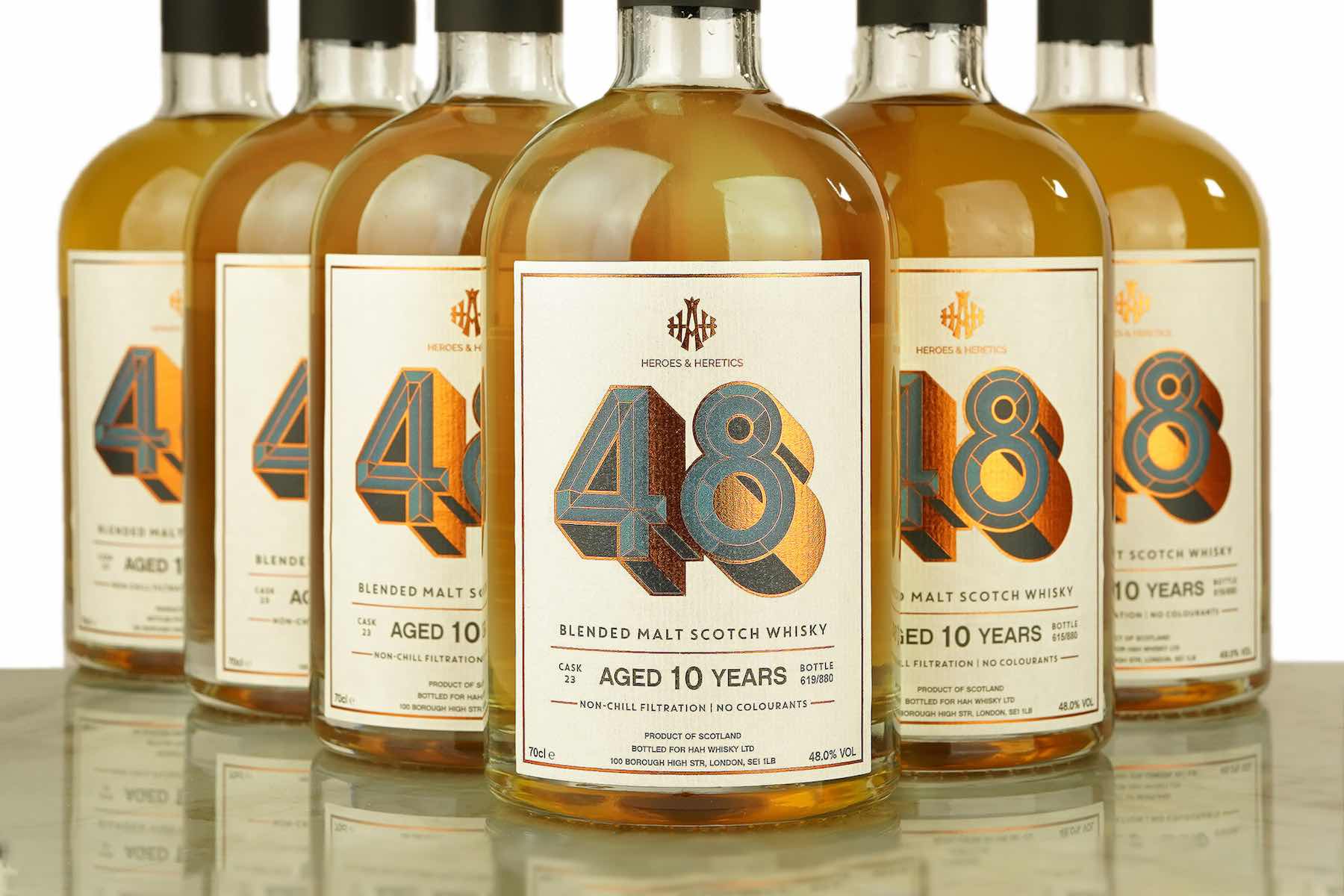 Heroes and Heretics 48 Blended Malt Review and Tasting Notes
Today I'm reviewing a small batch blended whisky called "48 Blended Malt". It's from an independent bottler called Heroes and Heretics. It's a 10 year old blend finished in a sherry but (cask number 23). The cask produced 880 bottles when it was bottled on 21st April 2020, at 48% ABV. It's natural colour, and hasn't been chill filtered.
48 Blended Malt Tasting Notes
Colour: Natural colour; medium straw. Coats my glass, with lots of parallel legs running down the side.

Nose: Orchard fruits, apples and pears. Apple flan with light flaky pastry dusted in icing sugar. Hay and vanilla. No alcohol burn.

Palate: Medium mouthfeel. Soft orchard fruits, with more apple. Pastries and vanilla sponge. A delicate icing sugar sweetness. Alcohol is well integrated.

Finish: Smooth to start, then a burst of green fruit, concluding with warm spice.
48 Blended Malt Review
Very drinkable. Particularly on a warmer evening: fresh, fruity, with a little sweetness. It's a malt blend, a sign of quality inputs; and I wager a good chunk of Speyside in this. Another great dram from Heroes and Heretics.
At £52 this feels like good value for a small batch artisan blend, and it is most enjoyable.