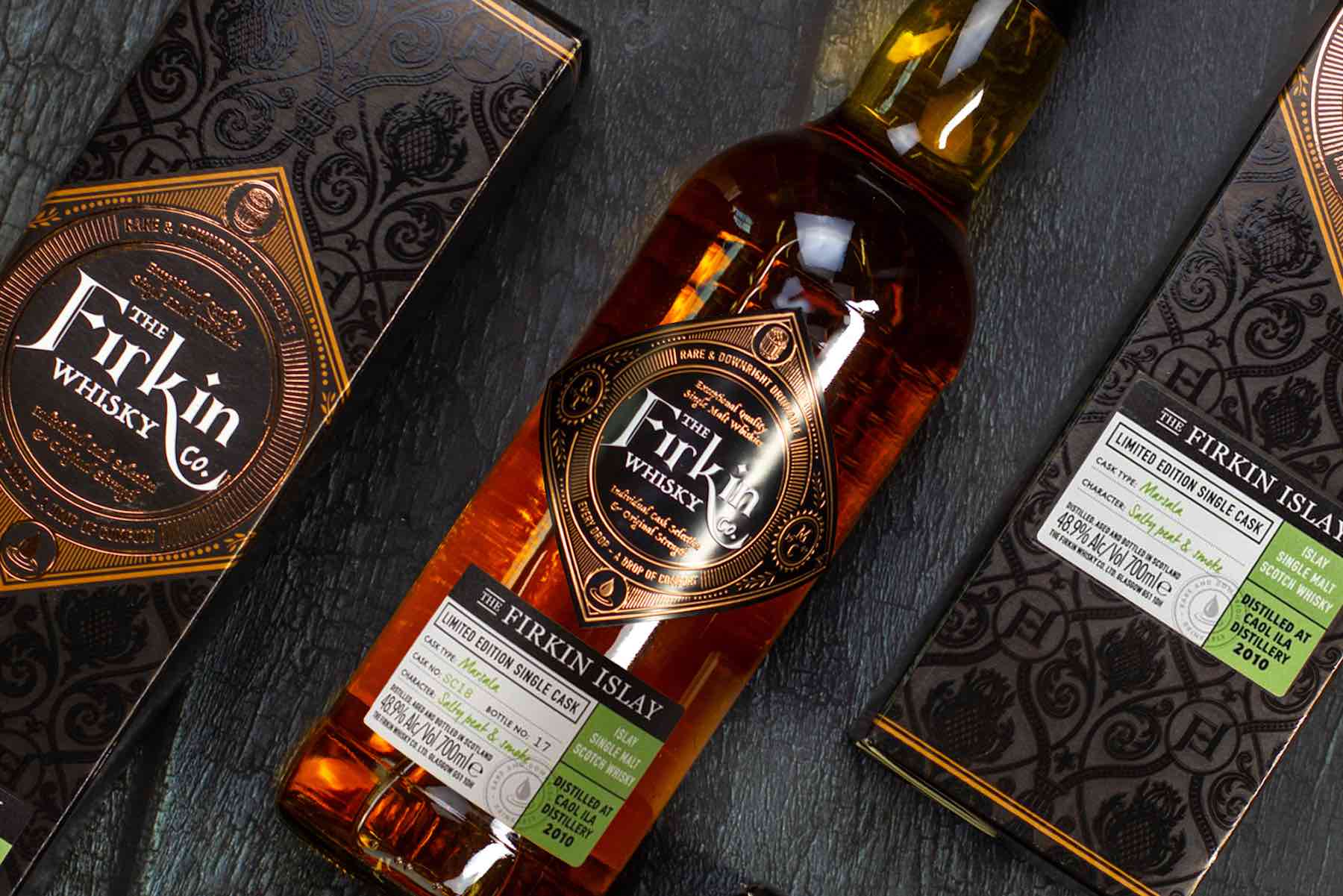 Firkin Islay Caol Ila 2010 Review and Tasting Notes
The cooler weather of Autumn is starting to arrive in London. What's the weather like where you are? It feels like the perfect evening to revisit this much-enjoyed bottle. A single cask Caol Ila from Firkin Whisky Co, aged in a double wood cask seasoned with Marsala wine. Limited to 325 bottles, its 48.9% natural colour and non chill filtered.
Firkin Islay Tasting Notes
Colour: Natural, amber. Oily, coats my glass.

Nose: Paprika rubbed pork ribs on the bbq, with the rendered fat hitting the coals and turning into smoke. Malt loaf with homemade butter. A sweetness in the form of forest berry compote over natural Greek yoghurt.

Palate: Medium mouthfeel. Smokiness like burnt brisket ends - bold but not brash. Another touch of sweetness, this time like wild honey. That coastal minerality I often find in Coal Ila, briny pebbles on the beach. A visit to the spice cupboard - dried lemon, ginger, paprika, black pepper. Well integrated alcohol (48.9%) adds body without burn.

Finish: Medium to long. Honey, smoke and spice. Warm, and ready for another sip.
Firkin Islay Review
This is a great dram. For any weather, but particularly on a cooler evening. Difficult to do in the middle of London, but I pour a dram and imagine sitting by a fire with friends. BBQ on, a few drams, and plenty to discuss. While it does have smokey notes, this is a good introduction to peated whiskies. Smokey, but not overpowering. Like that BBQ, the smoke adds an extra dimension to the dram. It sits alongside all the other flavours, complimenting, contrasting them. Well worth a try! You can find Firkin Islay here, and all the Firkin whiskies here.