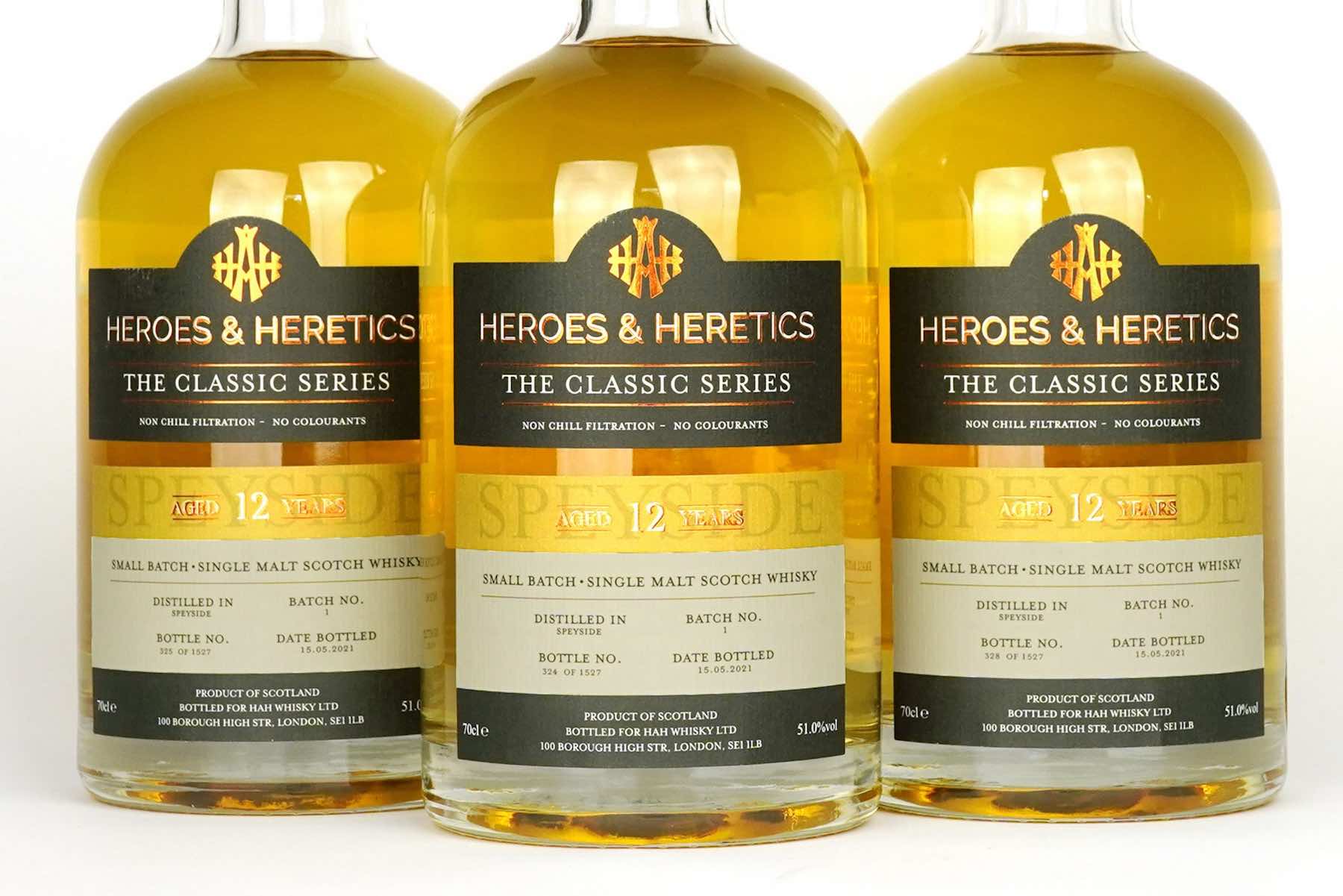 Heroes and Heretics The Classic Series, Speyside, Review and Tasting Notes
Heroes and Heretics
Today I'm reviewing my first whisky from new independent bottler Heroes and Heretics. I've seen them on social media for a while. They have bold label designs, and some great photos. But today, it's time to actually try one of their whiskies.
This is the first batch of Speyside whisky from their 'The Classics' series. It's a small batch 12 year old whisky, one of 1527 bottles. They were bottled on 15/05/2021 at 51% ABV, natural colour and without chill filtration.
Let's give this whisky a try.
Classic Series Speyside Tasting Notes
Colour: Natural colour. Pale lemon with tears that develop slowly before sinking down the sides of my copita in parallel legs.

Nose: Bright, fresh and inviting. Sweet apples and lemon citrus. Other lemon notes, this time sherbert lemons. Vanilla creme patissiere on light flaky pastry. The alcohol is well integrated, with no burn.

Palate: Medium mouthfeel. More of that creamy vanilla creme patissiere. Apple flan dusted with icing sugar and served with cream. Light oak and some wood spice.

Finish: Medium to long finish with warming spice, like spiced apple cider in the winter.
Classic Series Speyside Tasting Notes
This is a most enjoyable Speyside dram from Heroes and Heretics. 'Classic' feels like a fair description. It has a classic Speyside flavour profile, and has been well executed. At around £50 a bottle, for a 12 year old small batch whisky at 51%, it feels pretty good value. A tasty dram that's worth keeping an eye open for.
If you enjoyed this article, you may enjoy my review of Heroes & Heretics Stateside Bourbon.