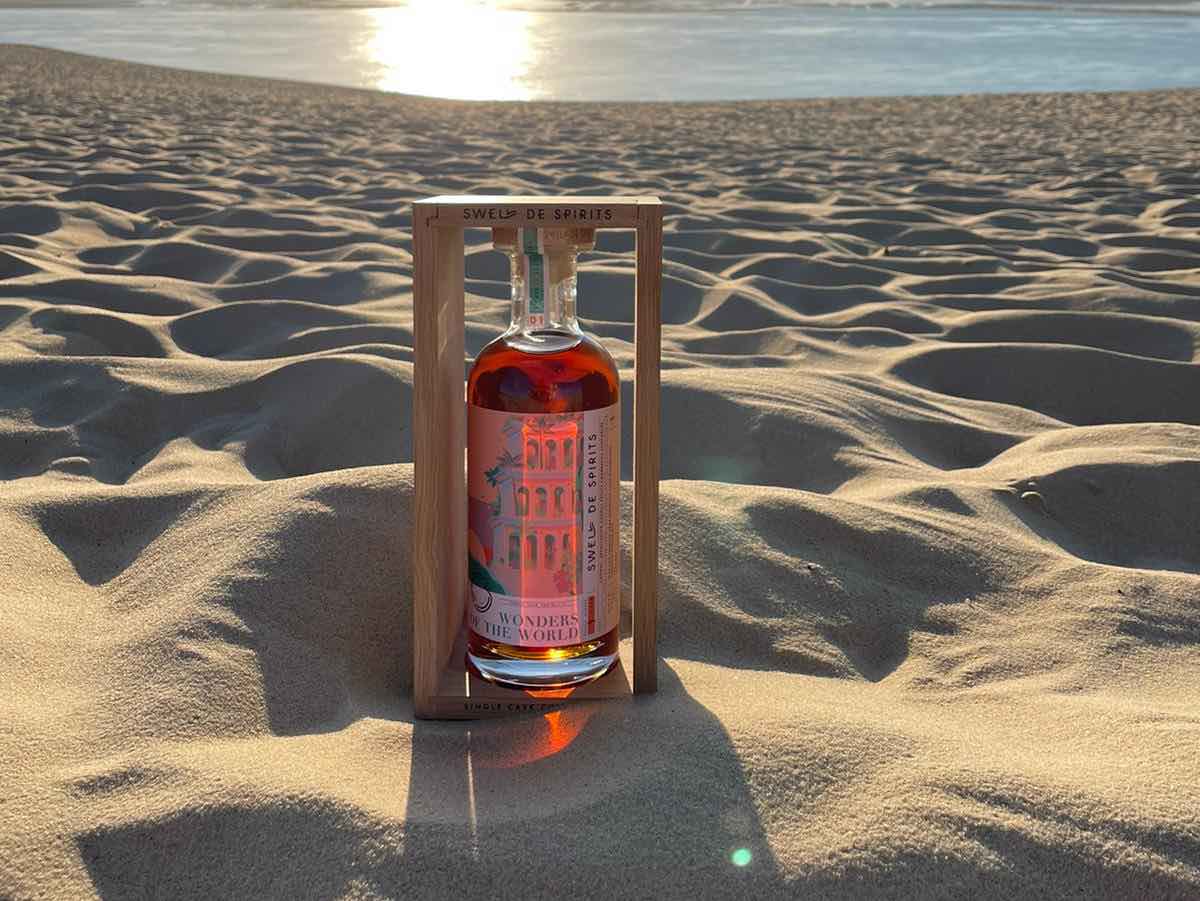 Swell De Spirits Hampden Jamaican Rum 2011 Review and Tasting Notes
Today I'm reviewing something different: a rum. This rum is from new independent bottler Swell De Spirits. Michael Barbaria started Swell De Spirits inspired by his love of great, artisan spirits. They, and the inspirational people who make them, have been part of his life for a while. And he wanted to create something himself.
This rum is part of an opening trio of spirits, the other two being a whisky and a cognac. You can read my review of Swell De Spirit Ben Nevis 2012 here. This is a single cask Hampden Jamaican Rum, 2011 vintage, bottled at a whooping 67.4%. It's natural colour, and non chill filtered.
Tasting Notes
Colour: Natural colour, medium amber. Coats my copita, with slow tears running down the glass.

Nose: Big, bold and thick - almost with 'body'. A spicy herbaceous character: think 'green sugar cane hits your spice cupboard'. Green tomato chutney with young semi-ripe pineapple, allspice berries, and peppercorns. Slices of chilli added for extra va-va-voom. The alcohol is present, but manageable.

Palate: A thick, viscous mouthfeel - almost chewy. I'm transported to a verdant, lush tropical island. Sitting on the beach with a glass in hand and the jungle over my shoulder. The sweetness of sugarcane is there, raw and authentic - perfect character. Young pineapples, stewed bananas, and all spice. Pepper and chilli. A minty note arrives towards the end. The ABV lends extra heat, but is impressively integrated; you'd guess 55-59%, not 67.4%!

Finish: Warming. Barbequed pineapple with a sticky, spicy glaze. Honey and mustard smoked ribs. A menthol character leaves the mouth fresh.
Review
This is bold, and real. It's a traditional, artisan rum that takes you to another place - maybe even another, bygone, time. It's a real experience. I'll confess I am 'newer' to the world of rum, than I am whisky. And I found this a rather educational dram.
You can buy Swell De Spirits Hampden 2011 Jamaican Rum here.
Thank you to Swell De Spirits for sending a sample for independent review.