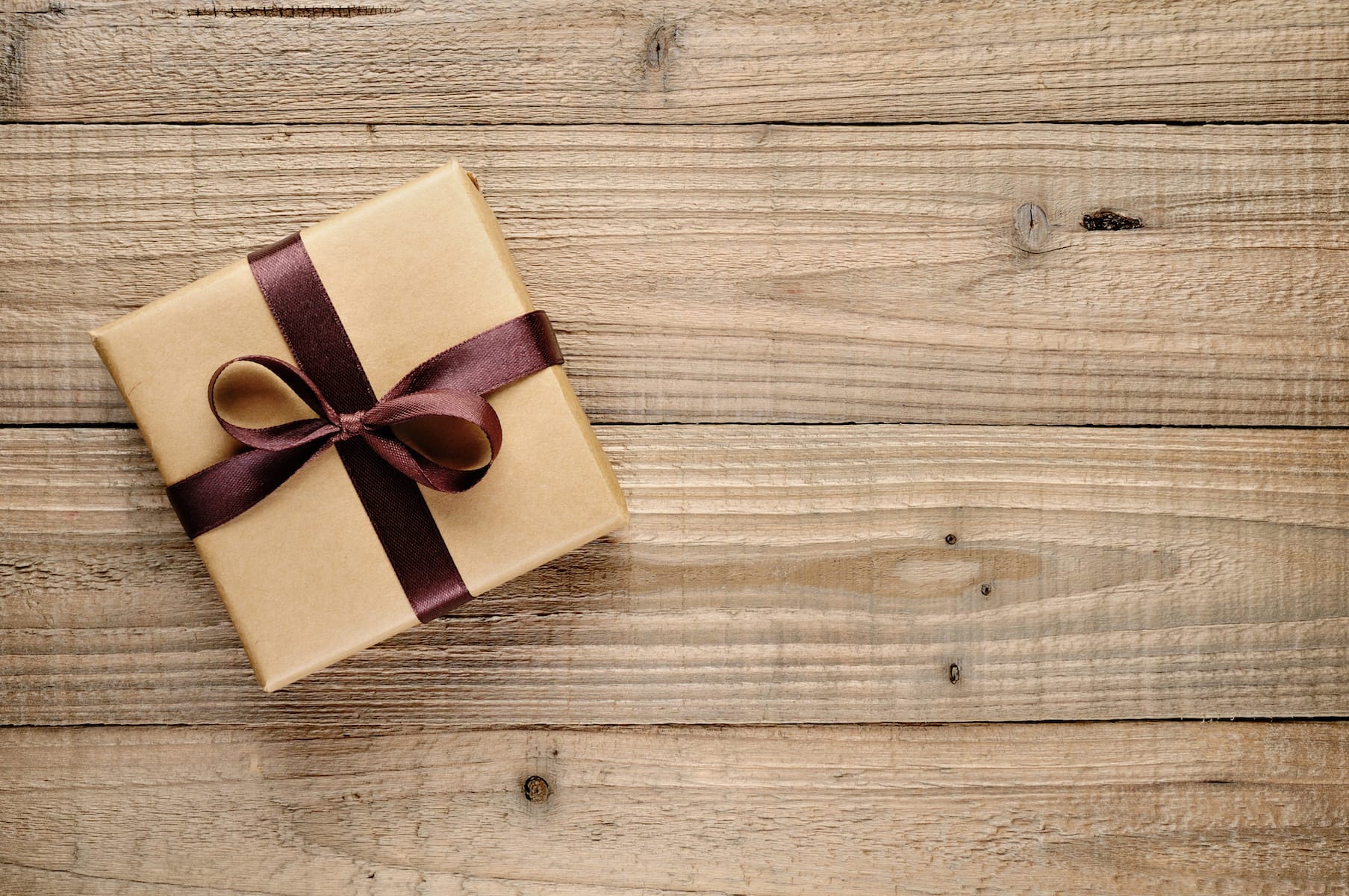 Top 14 best whisky gift ideas for Valentine's Day 2021
With Valentine's Day fast approaching, I for one need to get a gift sorted. If, like me, you could do with a little inspiration, fear not: here are our top 14 whisky gift ideas for Valentine's Day 2021. Whether you're looking to treat the whisky lover in your life, or you're looking to treat yourself, we have something for you with ideas ranging from £8 to £150. Our top 14 whisky presents are:
1: Chociksy, Chocolates To Pair With Whisky, £8 a tin
I mean it just wouldn't be Valentine's Day without chocolate, right?! And the great news is that whisky and chocolate go together perfectly. Chociksy have a range of special chocolates which pair perfectly with whiskies from the 6 Scottish whisky regions as well as English, Welsh, and Japanese whiskies. The chocolates come in a neat tin which contains around 50 to 60 tasting discs and cost £8 each. Find out more over on Chociksy.
2: Uisge Source Regional Spring Water for Whisky, £9 each
Uisge Source bottle regional spring waters from private wells in the three major scotch producing regions: Highlands, Speyside, and Islay. These carefully selected waters share the same minerals as the waters used to distill these regional whisky. This makes them perfect for using with high alcohol whiskies which the gift receiver may want to reduce in strength, unlocking new flavours and aromas. Uisge Source have three spring waters to choose from. First, a hard, mineral-rich water for Highland whiskies. Second, a soft, low-mineral water for Speyside whiskies. And third, a water with higher natural acidity for Islay whiskies. Each set costs £9 each and includes 100ml of this special spring water, plus a pipette to carefully add the water drop by drop.
3: Malt Whisky Yearbook 2021, £12
The Malt Whisky Yearbook by Ingvar Ronde is a must-have for any whisky lover. It's an annual book which is released every autumn. The latest, 16th, edition is fill of up-to-date information on more than 400 whisky distilleries from all over the world. It includes feature articles written by whisky experts, details of great whisky shops, websites (including TopWhiskies.com!) and new bottles.You can find the Malt Whisky Yearbook 2021 here for £12.
4: Cheaper By The Dram Rare Whisky Samples, £12 to £44 a dram
Cheaper By The Dram bottle 30ml measures of old, rare, whiskies. It's a chance to try something special, something truly out-of-the-ordinary. Each of the drams is presented in a classy presentation box, making it perfect for a Valentine's gift. We have is a wide range of drams to choose from, at different prices points; from a Glenturret scotch from the 1980s for £12, to a Caol Ila 17 year old single malt from 1969 for £57. You can find the full Cheaper By The Dram range here.
5: Handmade Whisky Glasses, £15 each
We have two kinds of handmade whisky glasses, that are perfect for enjoying a special dram. The Tulip whisky glass is recommended for heavier peat smoke whiskies as the tapered top of the glass concentrates the aroma. The Copita whisky glass is well suited to fruity and floral whiskies, as the design focuses the subtle floral notes. Both glasses are handcrafted, elegant and delicate, and come with a top to preserve the aromas. You can find our handmade whisky glasses here, for £15 each.
6: Secret Spirits Premium Rum Tasting Set, £29
OK, so, not a whisky gift, but hear me out - many whiskies lovers also enjoy, or are exploring, rum. This rum tasting set from Secret Spirits has a mystery mix of six random 50ml samples of epic rums. That's six double measures, so around half a bottle of rum in total. All made by independent bottlers, they come from various spots throughout the Caribbean, each with their own terroir and distillation style. You can find this Secret Spirits Rum Tasting set here for £29.
7: The Dram Team Whisky Tasting Set, £29.99
The Dram Team have a superb whisky subscription club, we're big fans and have reviewed The Dram Team before. Each tasting box comes with five 25ml drams, plus a 'Sixth Dram' 10ml measure of a really special whisky. I love these tasting sets as they're a great way to explore new drams. Even better news is that TopWhiskies readers get 20% off their first box, making the first one £23.99, and then £29.99 for the monthly subscription thereafter. These prices include UK shipping. Find out more about The Dram Team here.
8: Peg Whisky Small Batch Exclusive Series 1, £45
The first release in Peg Whisky's Small Batch Exclusive Series, this is an artisan blended scotch. It has been bottled at 46% without chill filtration, and as there will only ever be 3000 bottles released this is a limited edition. It is an easy drinking whisky; an all-rounder, sweet with hints of vanilla, malt and gentle floral notes. You can read our recent review of Peg Whisky Small Batch Exclusive Series 1 here. A lovely dram perfect for celebrating Valentine's weekend, you can find the Small Batch Exclusive here for £45.
9: Secret Spirits Scotch Whisky Tasting Set, £29
Secret Spirits' scotch whisky tasting sets would be a fantastic gift for whisky lovers on Valentine's Day. It features five ultra premium whiskies including one that is an incredible 30 years old! The samples are 50ml each, which is a large double dram; a generous measure for one, or plenty to share between two people. The sets feature some of the best whiskies you can find, and a wide range of independent whisky bottlers. You can get this Secret Spirits Whisky Tasting Set here for £29.
10: Sailor's Home The Horizon 10 Year Old Irish Whiskey, £59
Sailor's Home are a new Irish whiskey that mix heritage with adventure. This is a 10 year old pot still whiskey finished in a Barbados rum cask and bottled at 43% ABV. It is a melting pot of malted honey, oak depth, rum fruit, vanilla and banana. And its a beautiful bottle, with a feature wooden stopper - perfect as a present. You can find Sailor's Home The Horizon here for £59.
11: Chapter 7 Chronicle Secret Islay 8 year old, £68
From award winning independent bottler Chapter 7 Whisky, here is a gold medal winning whisky: an 8 year old Secret Islay at 49.2% ABV. This whisky spent five years in refill bourbon hogsheads before being transferred into first fill bourbon barrels for a further three year. This process delicately layers the ex-bourbon flavour profile onto the whisky, creating an incredible dram. This will delight any Islay fan, so get your Chapter 7 Chronicle Secret Islay here for £68.
12: The Lakes Distillery Whiskymaker's Reserve No.3, £69
This is both a beautiful whisky and a beautiful bottle from The Lakes Distillery, making it a wonderful Valentine's Day present. The Whiskymaker's Reserve No.3 is an aromatic English whisky from the Lakes District. It has been matured in PX, oloroso, cream sherry and red wine casks, before being bottled at 54%. It has many fragrant layers of honey, figs and warming wood spice; delicious. You can find The Lakes Distillery Whiskymaker's Reserve No.3 here for £69.
13: Imperial Tribute Premium Scotch Whisky, £159
Imperial Tribute is a premium whisky, a wonderful mix of richness, spice and complexity. It is richly wooded, with a dark Madeira spice that melts into a sumptuous middle and finishes with a hint of peat smoke. Each bottle of Imperial Tribute is personalised by hand, making it perfect for Valentine's Day. Your loved one's name is included on the bottle's label, and you can include personal messages on the certificate and gift card that come with it. Get your Imperial Tribute here for £159.
14: The Whisky Cellar Glenallachie 24 year old, £150
This is a seriously classy whisky, for a very lucky whisky lover. An impressively aged 24 year old single malt from Glenallachie, this single cask has been bottled by top independent bottler The Whisky Cellar at 56.6% ABV with only 227 bottles made. On the palate, St Clements notes of orange and lemon peel, mixed with muscovado sugar and oak cigar box. It's uncommon to find independently bottled Glenallachie with this old an age statement, and this whisky is superb. You can find The Whisky Cellar Glenallachie 24 year old here for £150.
We hope these ideas have been helpful. If you need more inspiration you can find our full range of whisky gifts here, and our our independent whiskies here. Whatever you choose, and whatever you do, we wish you the very best. Stay well, stay safe.