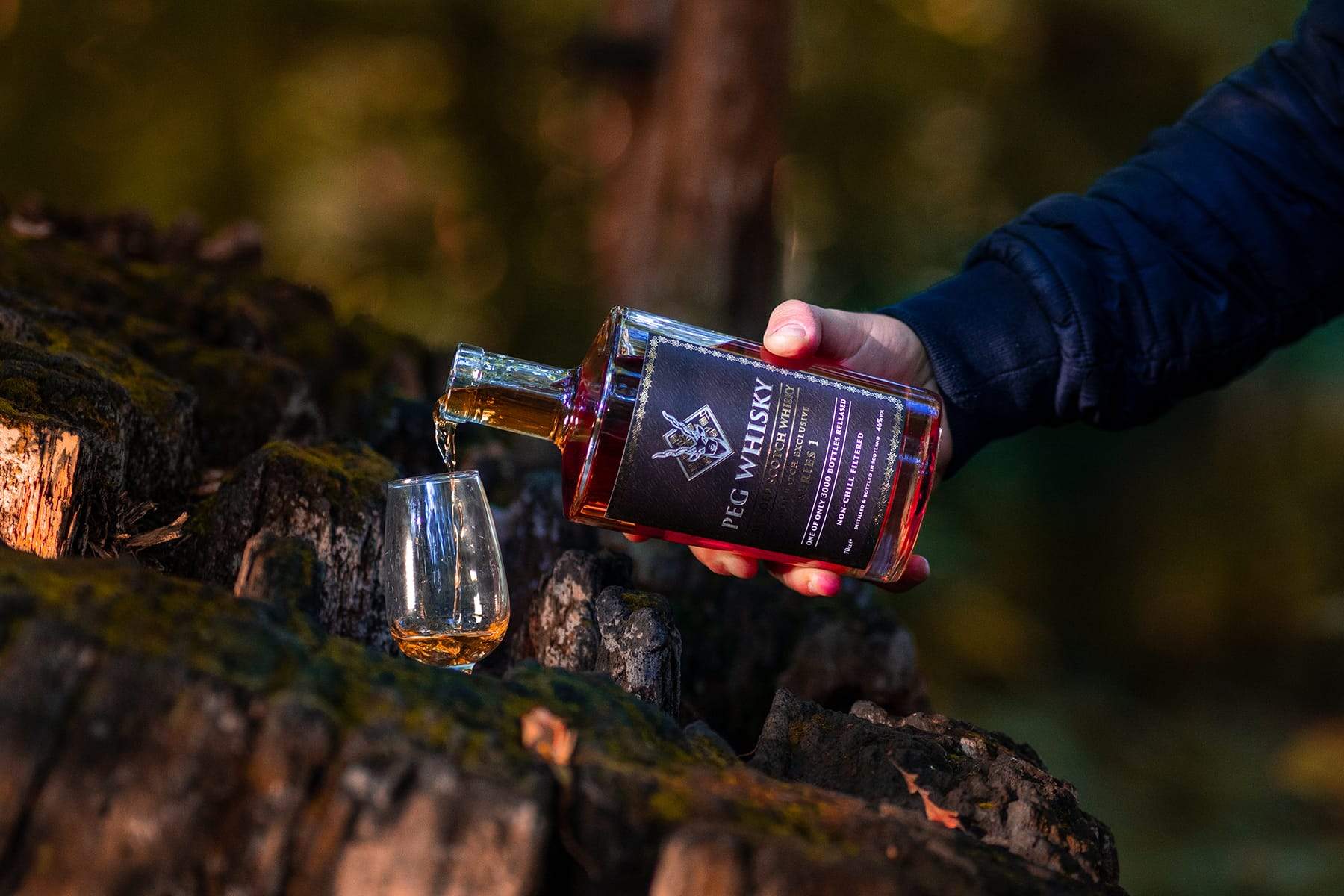 Peg Whisky Small Batch Exclusive Series 1 Review
The New Whisky Bottler on the block
We recently interviewed Kully and Mandeep from Peg Whisky to get to know more about them, and what inspired them to become an independent whisky bottler. A 'peg' is famously known as a generous measure enjoyed while socialising and celebrating with loved ones. And the chaps at Peg Whisky spoke passionately about creating great whiskies that were accessible to everyone, at all different levels of their individual whisky journey.
Their initial launch consists of an interesting trio of whiskies: a blended scotch; a Small Batch blended scotch; and a single cask Limited Edition No 1. These three expressions allow Peg Whisky to offer whiskies at three very different price points, in line with their goal of putting something accessible on the table for everyone.
Today, we're going to review one of their initial three releases from Peg Whisky Small Batch Series 1 blended scotch. This is a limited edition blended scotch carefully crafted in small batches, with this release limited to 3,000 bottles. It recently won a Bronze award in the Blended Limited Release category by the World Whiskies Awards. They've released this expression at 46% ABV, without chill filtration.
Peg Small Batch Series 1 tasting notes
Nose: Candied oranges on top of an iced bun, as you might have had as a kid. A creamy note reminiscent of milk chocolate. There's both oak and vanilla coming through from the casks, and a cereal, malt note. 
Palate: Milk, malt biscuits and a cereal note. A sweetness in the form of honey and toffee. More of that vanilla I found on the nose, and a light oak note. Some wood spice adds a light warmth.
Finish: A medium, dry finish which sees those milk, malt biscuits continue along with a touch of those wood spices.
Peg Whisky Small Batch Series 1 review
In a market where single cask releases are a common starting point for new whisky bottlers, it's great to see an independent bottler releasing a small batch blend. It's an interesting, and original, approach particularly when taken alongside Peg Whisky's other two releases (you can read our review of Peg Whisky's Blended Scotch here). 
This is a most enjoyable dram. I can pour myself a generous measure, kick back and relax in front of a Saturday night film with scotch. Somehow, I like to think Kully and Mandeep would approve of such an approach; smiling, winking and saying 'enjoy a peg, mate'.
If you'd like to try this whisky for yourself then you can find Peg Whisky Small Batch Series 1 here for £45.
Thanks to Worthington Photos for the beautiful cover photo.