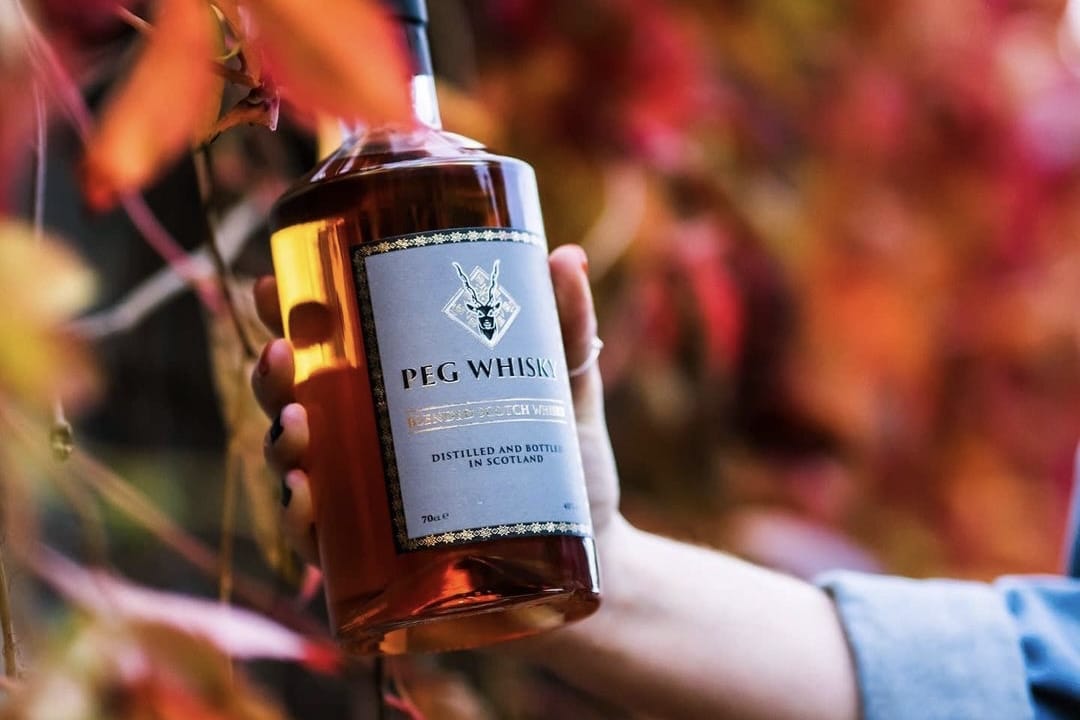 Peg Whisky Blended Scotch Review
Today we're reviewing a blended scotch by independent bottler Peg Whisky.
Peg Whisky are a new independent bottler who launched in late 2020. Their inaugural range included three expressions: a blended scotch; a small batch blend; and a single cask release. It's an interesting approach that means they have an entry level whisky right through to a high end whisky. When we interviewed the founders of Peg Whisky, Mandeep and Kully, it was clear this was important to them - they felt, rightly so, that a good whisky should be a moment of celebration available to, and accessible for, everyone.
This particular expression is a Blended Scotch made with malt and grain whiskies and bottled at 40% ABV. It's designed to deliver a unique flavour profile at an everyday price point. Let's give it a go.
Peg Whisky Blended Scotch
Nose: Cereal and barley, with a note of orange and citrus, backed by a little wood spice.
Palate: There is malted cereal, combined with a sweetness in the form of toffee. There is more of that orange and citrus I found on the nose, which is accompanied by a menthol mintiness.
Finish: A medium, dry finish with more of that malted cereal. 
Peg Whisky's Blended Scotch Review
A good quality blended scotch from the chaps at Peg Whisky. It's enjoyable both neat or in a cocktail (I think it's a fun whisky to be able to experiment with).
If you'd like to try this whisky you can find Peg's Blended Scotch here. You may also be interested in Peg Whisky's Small Batch Exclusive; you can find our review of Peg Small Batch here if you'd like to read up on it.
Thanks to Worthington Photos for the beautiful cover photo.