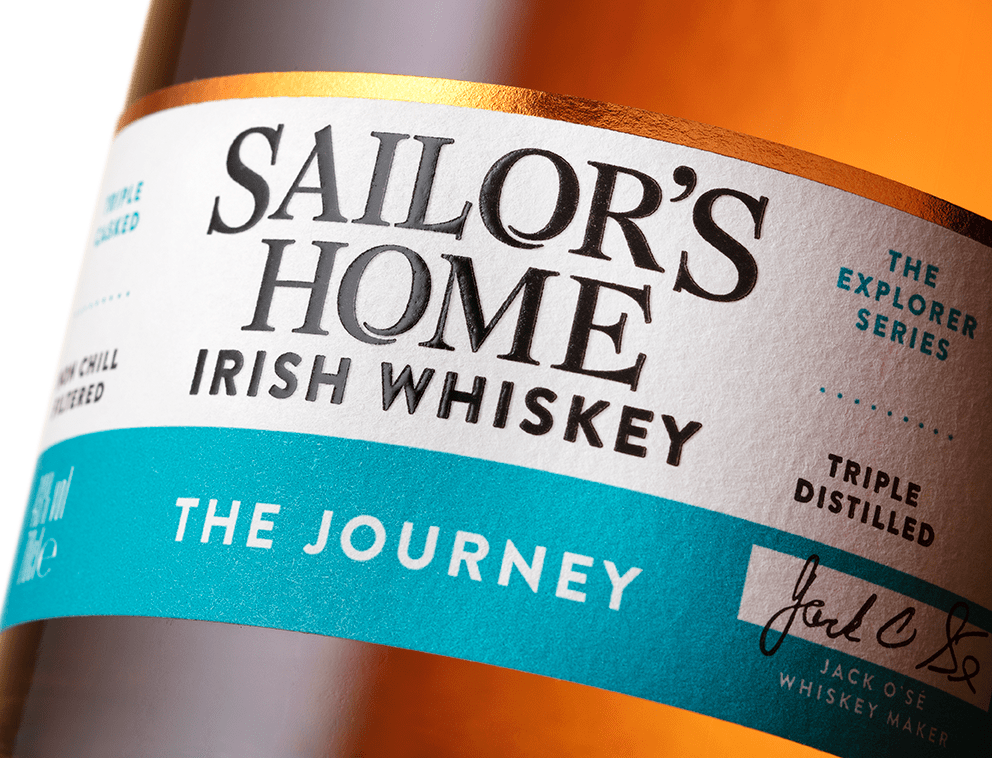 A review of Sailor's Home Irish Whiskey: The Journey
Today we're reviewing "The Journey" which is part of the Explorer's Series from Sailor's Home Irish Whiskey. Sailor's Home takes its name from a welcoming shelter built in Limerick, Ireland, in 1856 for sailors travelling away from home; you can find out more in our Q&A with the Sailor's Home team here. The whiskeys have been created by Master Whiskey Maker Dr Jack Ó'Sé, who has decades of experience in the Irish whiskey industry, and has, through helping set up numerous distilleries, contributed to the renaissance of Irish whiskey.
The Journey (43% ABV) was distilled at Great Northern Distillery in County Louth. Dr Jack Ó'Sé has blended whiskeys aged in virgin American oak casks and recasked into bourbon casks, with malt Irish whiskey aged in bourbon and then finished in Jamaican rum casks. An interesting approach that should layer flavours nicely. So, let's try this dram and see what it's like.
Sailor's Home The Journey Tasting Notes
Nose: Fruity, rich and enticing. Bananas and sticky caramelised pineapple. A slight sweetness in the form of fudge, or soft brown sugar.
Palate: Medium mouthfeel. Soft, and welcoming. More of that fruit from the nose, bananas and pineapple caramelised with brown sugar and served with fresh vanilla cream. 
Finish: Medium finish with banana and some warming wood spice.
Sailor's Home The Journey Review
This is a well constructed whiskey where quality spirit has been carefully matured. The rum cask finish is effective; those syrupy, fruity notes working well. Dr Jack Ó'Sé is an industry veteran, and I think those decades of experience show here: this whiskey has a self-assured confidence to it.
You can find Sailor's Home The Journey here if you'd like to try it for yourself. Sailor's Home also have two other whiskeys, The Haven and The Horizon, which you should take a look at as well.