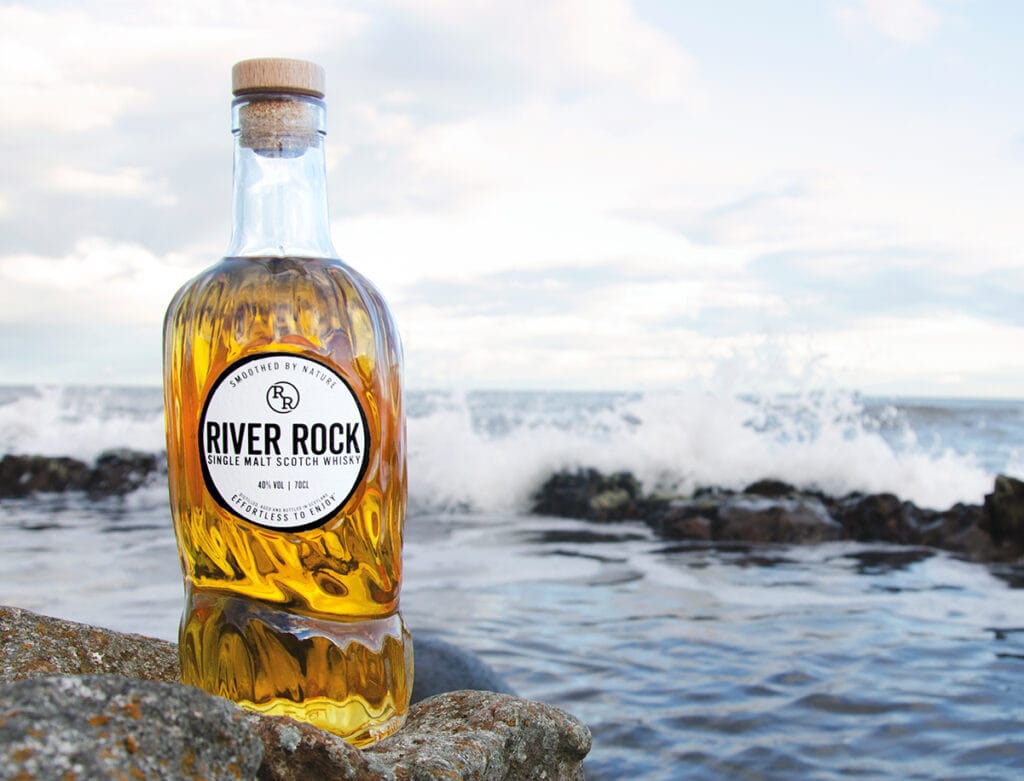 River Rock Single Malt Scotch Review
Today we have something brand new: River Rock single malt whisky, a limited batch release scotch. The team behind River Rock have spent three years working towards an accessible whisky: something to help welcome people into the world of whisky by providing a sweet dram with no alcohol burn. To achieve this, they select spirit from higher up the still (spirit that is lighter, and fruiter) which is then aged in American Bourbon casks.
As they create their whisky, the River Rock team have been keen to ensure they remain conscious of the community and environment around them. Their bottle is made from what they term "wonky glass"; it is 100% recyclable, using no foils or inks which would impact on the recycling process. The design of the bottle was created with hand-modelled clay, resulting in a smooth rippled glass bottle - as if a rock worn smooth by a river. And for every bottle sold, River Rock have partnered with the John Muir Trust to plant a native tree on Schiehallion, a prominent mountain in Perth and Kinross in Scotland.
But, enough of the background let's take a look at the whisky itself.
River Rock Single Malt Tasting Notes
Colour: Pale straw.
Nose: A floral nose with notes of apple, vanilla and sweet malt.
Palate: Light, sweet and delicate. Apple pie sprinkled with icing sugar, served with vanilla custard. The sweetness is balanced with a light oak note, and cereal malt in the back.
Finish: A medium finish with the apples transitioning into gently warming spice.
River Rock Whisky Review
I think the River Rock team have achieved what they set out to with this dram. It is an easy drinking whisky. One you can pour a good measure of, kick back, and relax with while watching a film. It is well balanced, with a light, apple profile I enjoyed. While writing in the middle of winter, I have a sense this would be an excellent dram for the warmer evenings of the summer.
You can find River Rock Whisky here for £35.