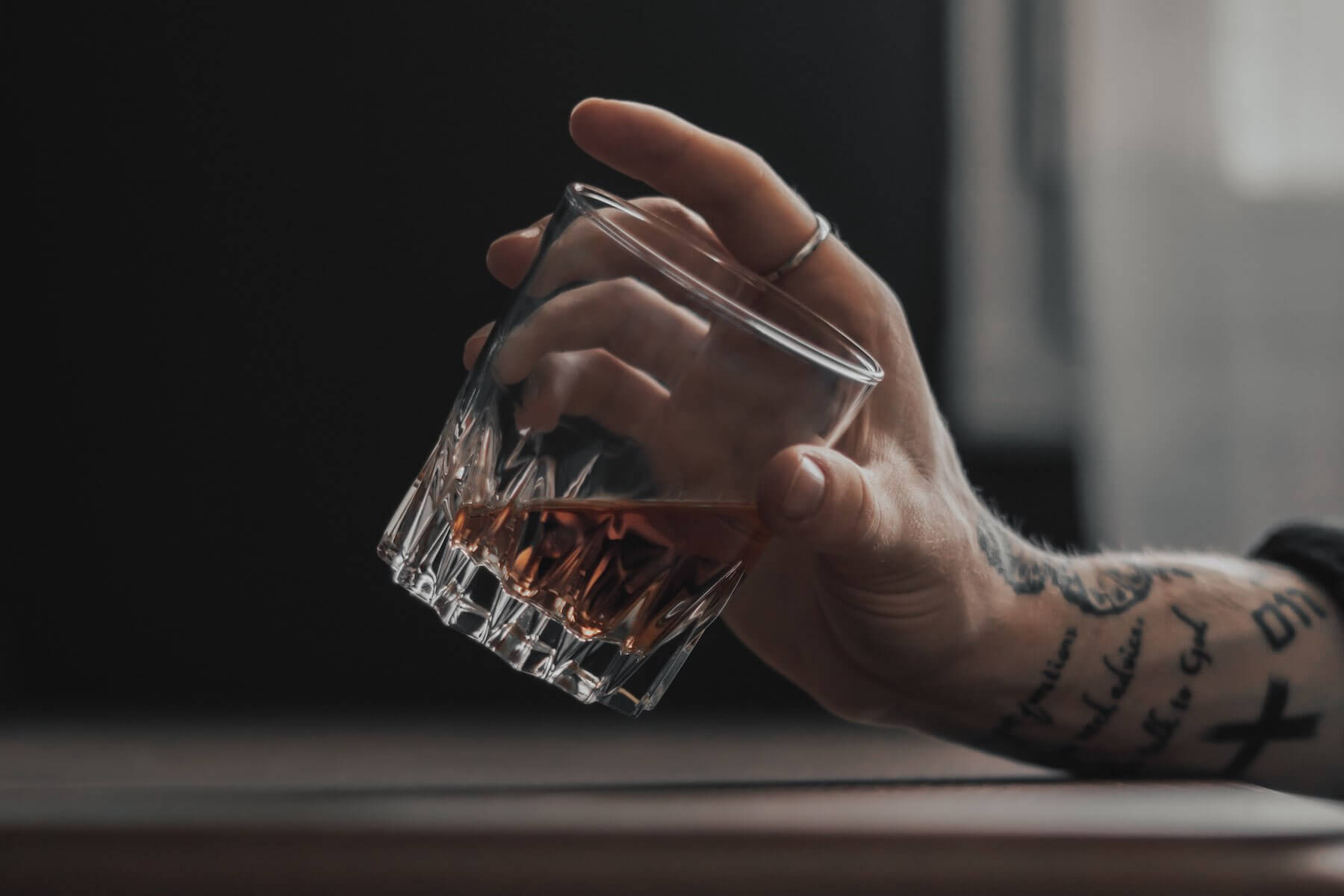 Top 10 Best Whiskey Recommendations Under £50
Top 10 Best Whiskies Under £50
Here are my top 10 best whisky, and whiskey, recommendations for under £50 in 2023. These are all unique whiskies from independent brands. And, they're all great whiskies for less than £50. A mix of indie bottlers and small distilleries, the kind of passionate brands I love.
I hope you enjoy my top 10 whisky recommendations under £50, and perhaps choose one to try yourself! Here is the list, starting with the cheapest first.
1. Chapter 7 Whisky Prologue
My first recommendation is Prologue, a small batch, artisan blended malt by Chapter 7. It's bottled at 49% natural colour and non-chill-filtered, a great natural whisky. Prologue is an excellent entry-level whisky that comes to life when you let it breathe for a bit. It's a whisky that's sweet, earthy, grassy and spicy. You can buy Chapter 7's Prologue here for £34. They also have a peated version here for £48.
2. Lakes Distillery The One Sherry Cask Finished
Lakes Distillery is one of my favourite distilleries. They have a unique approach to whisky-making. There are a few ranges of whisky from the Lakes. The One Collection is their range of blended whiskies, and there are five different expressions. All five are great, but the one I've picked for my Best Whiskey Recommendations Under £50 is the Sherry Cask Finish. Bottled at 46.6%, you can buy Lakes The One Sherry Cask Finish here for £43.95.
3. Single Note's Caol Ila 12 Year Old
Single Note was founded by Rick van Diepen. Single malt scotch whisky and jazz music are Rick's passions. Rick has loved whisky since the 2005, when he joined his University's whisky society and visited distilleries across Scotland. Caol Ila distillery was his favourite, and it's one of my favourite distilleries too. This is a superb cask strength 12 year old expression, double-aged in ex bourbon casks. You can get Single Note's Caol Ila 12 Year Old here for £49.95.
4. Brig O'Perth 14 Year Old, 125th Anniversary Blended Scotch
Brig O'Perth is an historic brand. It was first blended and bottled by Perth wine merchant and grocer Matthew Gloag & Son in early 1896. It has been rediscovered by independent bottler The Whisky Cellar. It has a high malt content from Highland distilleries, a proud sign of quality. It has been aged for at least 14 years, before being bottled at 46.7% natural colour and without chill filtration. You can find Brig O'Perth here for £44.95.
5. Old Perth Cask Strength
Old Perth is a range of small-batch sherry cask matured blends. The expression I've chosen for my Best Whiskey Recommendations Under £50 is their Cask Strength release. It won Silver at the International Wine and Spirits Competition and is a cracking value cask strength sherried whisky for considerably less than £50. You can buy Old Perth Cask Strength for £41.95.
6. Mac-Talla Mara
Mac-Talla is a range of Islay single malts from one of the old whisky making families, The Morrisons. The range is excellent and includes Mac-Talla Terra, a 46% expression, at £42.95. It's the cask strength expression, Mac-Talla Mara, I'm putting forward for my Best Whisky Recommendations Under £50. Bottled at 56% natural colour and without chill-filtration it's a superb dram. You can buy Mac-Talla Mara here for £48.95.
7. Murray McDavid Peatside
Murray McDavid is an independent bottler of scotch whiskies. All their releases are either single cask or small batch. Peatside is one of their small-batch releases. This vatting combines two single malts, one heavily peated and the other creamy and sweet. They further matured these whiskies in fresh Pedro Ximènez Sherry and bourbon casks. Bottled at a generous 50%, you can pick up Murray McDavid's Peatside here for £47.95.
8. Sailor's Home The Horizon
Sailor's Home is a range of artisan Irish whiskeys. They are made by a legend in the world of Irish whiskey, Dr Jack O'Sé. The collection includes The Journey at £35.95, The Haven at £42.95, and Caravelle at £57.95. But the expression I've chosen for my Top 10 Best Whiskey Recommendations Under £50 is Horizon. This award-winning whiskey is 10 years old, aged in American bourbon barrels and Barbados rum casks. You can buy a bottle of Sailor's Home Horizon here for £49.95.
9. Càrn Mòr's Longmorn 2013
Càrn Mòr release consistently great quality, small batch, releases at very fair price points. Their standard bottling strength is 47.5%, so you're getting a good ABV, and they always bottled natural colour and non chill filter. But the real joy of the Càrn Mòr range is the breadth and depth of releases available - dozens and dozens of distilleries, and a whole host of interesting cask types. Fitting nicely within my £50 limit for this article is Càrn Mòr's Longmorn 2014 here, for £49.95.
10. Heroes and Heretics Classic Series Speyside
Heroes and Heretics is an independent bottler. They have a range of whiskies and rums, both single cask releases and small batch. They vary in price, but my pick for the 10 best whiskies under £50 is their Classic Series Speyside. It's a 12 year old single malt whisky bottled at a generous 51%. You can pick up a bottle of Heroes and Heretics Classic Series Speyside here for £49.95.
What are your whisky recommendations?
What whiskey under £50 would you recommend? I'd love to hear your suggestions. Let me know in the comments below. 
Cheers, Ed