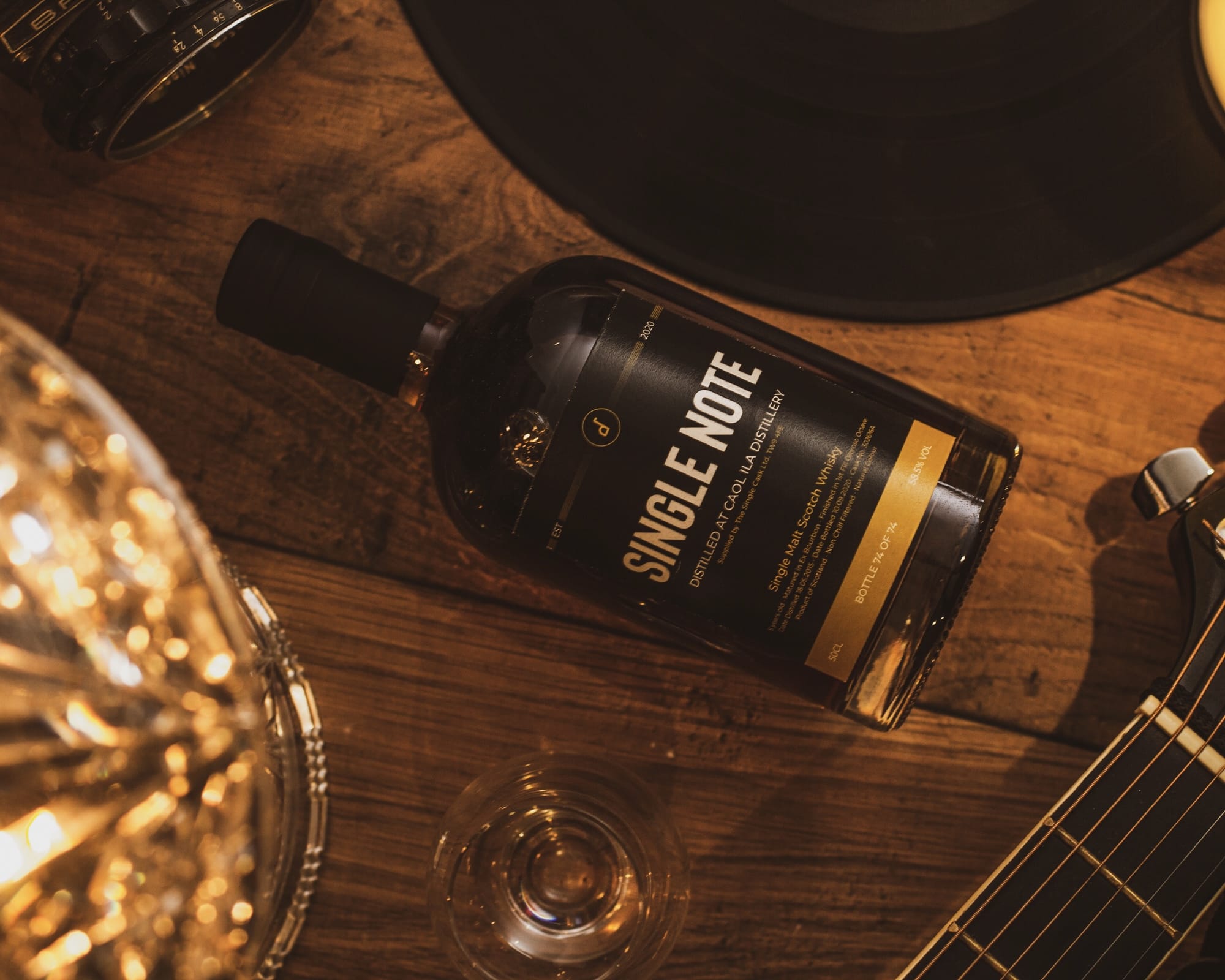 A review of Single Note's Caol Ila 5 Year Old
Today I'm going to review a 5 year old single cask Caol Ila from new independent bottler Single Note. This Islay whisky was distilled on 18th May 2015, finished in an oloroso octave (cask reference 302616A), and then bottled on 10th September 2020 at natural cask strength of 58.5% ABV, without either chill filtration or added colourings. Only 74 bottles were produced, 500ml each. 
This is in fact the inaugural release from Single Note, their very first bottling. This new indie was founded by Rick van Diepen, whose two passions in life are great jazz music and a good single malt scotch whisky. Rick found his love of scotch when on an exchange program to Edinburgh back in 2005. He, like I wager many of us, joined a whisky society at the University, and made the most of his time in Scotland visiting distilleries. Caol Ila distillery was his favourite, so this single cask Caol Ila is a natural and poetic starting point for his bottlings.
You can read Rick's official tasting notes here, and below are my personal tasting notes.
Tasting notes
Colour: Natural colour; deep, mahogany. Thickly coats my copita, with legs that slowly develop and sink down the glass.
Nose: A big nose, one I can smell a metre away. Rich dark fruits macerated with muscovado sugar. Smoked bacon and maple syrup. Sea salt and Islay peat.
Palate: A bold dance between youthful spirit and an octave finish. Coastal salinity, bonfire smoke and oak. Stewed dark fruits like plums. Some of that smoked meat from the nose: a more-ish bacon. The high ABV adds spice and warmth. A few drops of water opens the whisky, reducing the heat and bringing out both more smoke and further dark fruit notes.
Finish: A long finish with smoke fading into salinity. It reminds me of the caramelized ends of a smoked gammon, served with a plum sauce.
Review
If this were a jazz song, it would be the encore at the end of the night. Everyone has had a great evening, a couple of drinks and a cigar, and is loving a last dance to a grinning jazz band playing the night out. It's a cracking whisky that packs a lot of flavour, and is an exciting start for Single Note Whisky. 
If you enjoyed this article, you might like to read my review of Single Note Caol Ila 12 Year Old, Rick's second release.