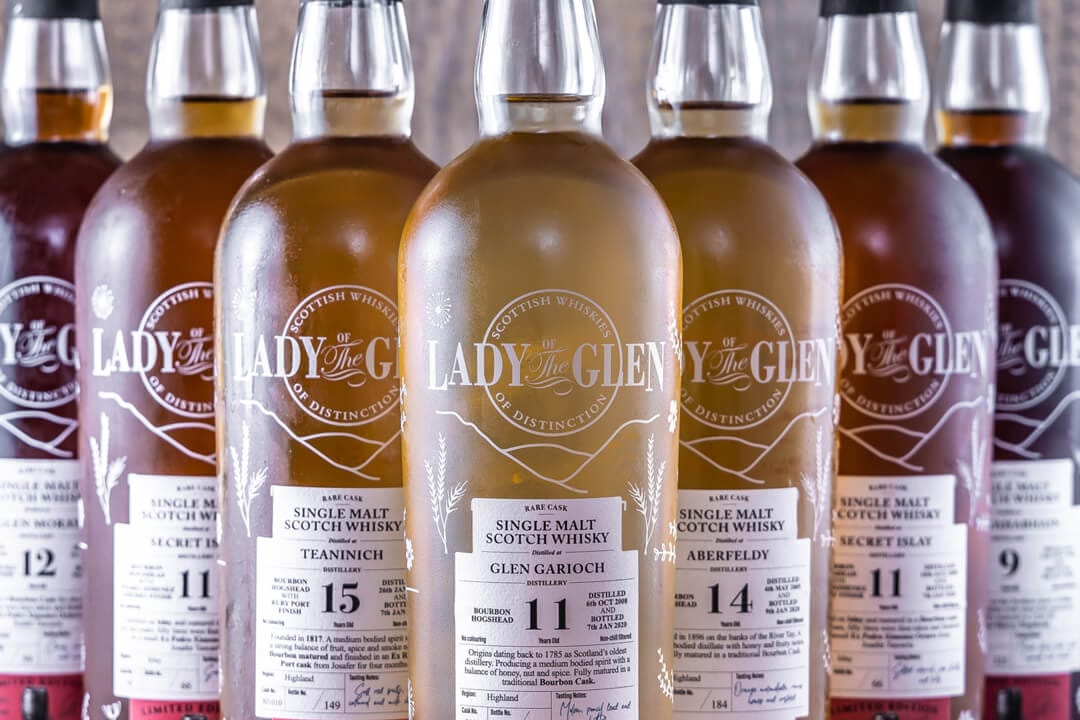 Lady of the Glen: Bowmore 23 year old review
Something rather special to review today, a single cask 23 year old whisky from a giant of Islay: Bowmore. This single cask release is from independent bottler Lady of The Glen. It was distilled on 7th May 1997 and matured in a refill sherry butt. The cask yielded only 137 bottles at natural cask strength 42.4%, which were bottled on 2nd November 2020, natural colour and non-chill filtered. Over two decades of greedy angels taking their share have left their mark on both ABV and bottle yield.
Tasting notes
Colour: Natural colour; yellow gold. Coats my copita, with legs that run down the glass at a medium pace.
Nose: A bonfire in the back of your garden, fuelled by peat cut from the coastal headlands. It is smokey, and unmistakably from Islay; but it is also controlled, and non-confrontational, like that back garden bonfire. Moss-covered logs, fruity notes, and a hint of vanilla. There is no alcohol burn, but then this is low ABV.
Palate: Light and spritely mouthfeel. There is that coastal salinity, medicinal smoke and earthy peat. But there's also fruity character to this dram, and a light vanilla fudge note. Then there is some gentle oak and wood spice from the cask. Again, like the nose, it is poised and well constructed. 
Finish: A medium finish which is warming and ends with some final peat smoke.
Review
It's always a treat to try a well-aged single cask Bowmore whisky. I enjoyed how well constructed and balanced this example was. Yes, peat and smoke. Yes, medicinal Islay character. But, well controlled, well proportioned. I wager the refill sherry cask has helped with this, adding gentle roundness to the medium-peated spirit that went in all those years ago. 
Thank you to Lady of The Glen for sending a dram to review.