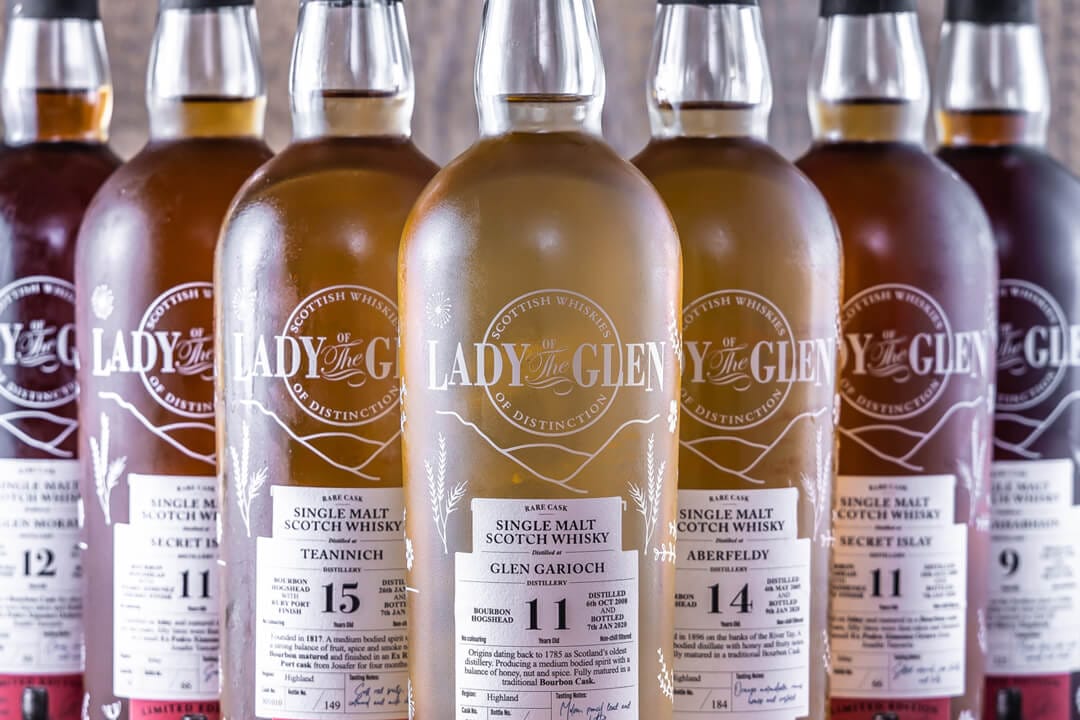 Lady of the Glen: Glenlossie 10 year old Profiler finish
Today we're going to review a 10 year old single cask Glenlossie bottled by independent bottler Lady of The Glen. This is a rather interesting dram for two reasons. First, you don't see many single cask independent Glenlossie's around. Second, this particular whisky has been finished in a Profiler barrique sourced from J.Dias cooperage in Portugal to add extra fruit and vanilla notes.
This single malt whisky was distilled on 8th October 2010, and matured initially for 8 years in an ex-bourbon hogshead before being transferred to that Profiler barrique for a two year finishing period. Lady of The Glen bottled this scotch on 2nd November 2020 at natural cask strength of 56.2%, without added colourings or chill filtration.
Tasting notes
Colour: Natural colour; burnished gold. It coats my copita, with legs that form slowly and then meander down the glass. 
Nose: Deep, dark red fruits and berries - particularly those that have been macerated with brown sugar and have half turned to syrup. There are light floral notes, together with vanilla and light oak from the cask. The alcohol is well integrated with little burn.
Palate: A thick, viscous mouthfeel as if syrup, something I love in a whisky. More deep red fruits, joined by apples. Towards the back I get hints of milk chocolate and wood spice. Again the alcohol is well integrated, with the ABV adding to that body and providing just a gentle heat.
Finish: A medium finish with the high ABV adding warmth and spice.
Review
An excellent dram. I particularly enjoyed the nose, and the body of the whisky on the palate. The quality of the Glenlossie spirit and the choice of Profiler barrique finish work well together to create a flavoursome whisky. 302 bottles of this single cask whisky were released, with a retail price around the £75 mark. An unusual whisky which I wager you will enjoy.
Thank you to Lady of The Glen for providing a dram to sample.