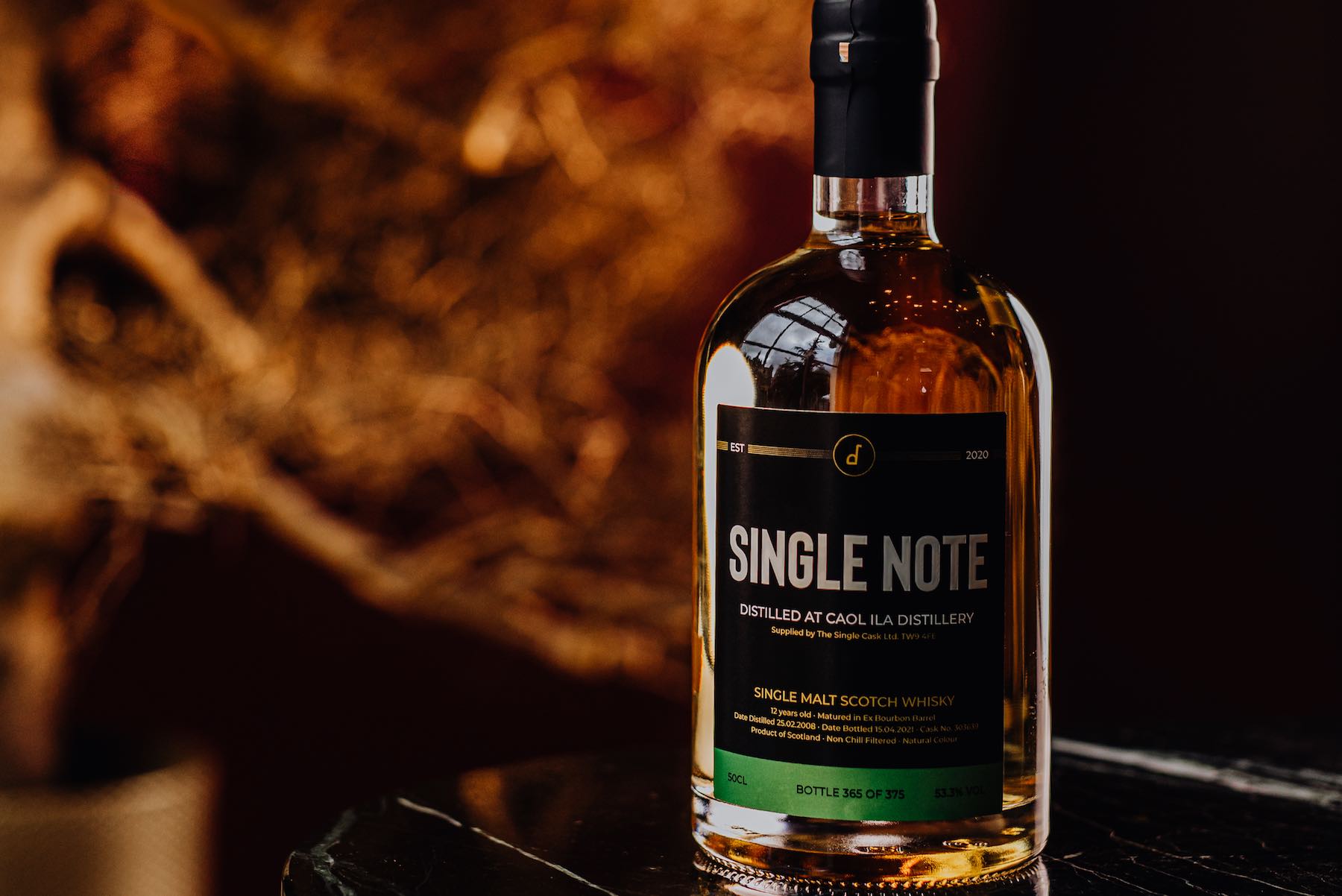 Single Note Caol Ila 12 Year Old Review and Tasting Notes
Today I'm reviewing a release from a new independent bottler, Single Note. This is the second whisky from founder Rick van Diepen. And, like the first, it comes from one of his favourite distilleries: Caol Ila. His first release was a young 5 year old Caol Ila, which he finished in an Oloroso octave. You can read my review of that whisky here.
This time round, Rick has found a 12 year old Caol Ila distilled in 2008. He's gone for a more classic bourbon cask maturation with this release. But he's still applied his own twist. He re-racked an ex-bourbon cask into first-fill ex-bourbon cask. This will, one assume, layer extra bourbon cask flavours onto the dram. But, we'll have to find out!
He's kept the whisky at cask strength, which in this instance is 53.3%. It's natural colour and non chill filtered, always good to see.
Single Note Caol Ila 12 Year Old Tasting Notes
Colour: Natural colour, very pale straw - like a chardonnay wine. Oily and viscous, with lots of legs running down the side of my glass.
Nose: Peat smoke, as soon as you open the bottle. But more than just smoke. Vanilla and oak from those two bourbon casks, with a good dose of wood sugars. A sweet note, honey drizzled pumpkin pie. Smoked ham, and Barratt's pink shrimp sweets.
Palate: Medium mouthfeel. There's a sweetness to this Caol Ila, again perhaps we're seeing the two bourbon casks play a role. A buttery, creamy note. Soft tropical fruit - papaya. A hint of the ocean off Islay's coast. The alcohol is well integrated at 53.3%, it's helping provide body and structure, without any burn.
Finish: Medium to long. Gentle peat smoke, honey, and tropical fruits. Just a touch of spice.
Single Note Caol Ila 12 Review
This is the kind of dram I could sit all night with. Put some soft jazz music on in the background. Find a good book, or perhaps put pen to paper and write a blog. While enjoying a glass of this. It has plenty to offer, and is a lovely soft, sweet take on coastal Caol Ila. It's very approachable. Like a welcoming bartender with a relaxed smile as you enter the jazz club. Friendly, easy, relaxed - interesting, conversational, bright.
You can find out more about Single Note here and this Caol Ila 12 year old here. And, if you'd like a second opinion on this whisky, Noortje at WhiskyLifestyle.com has reviewed it here.