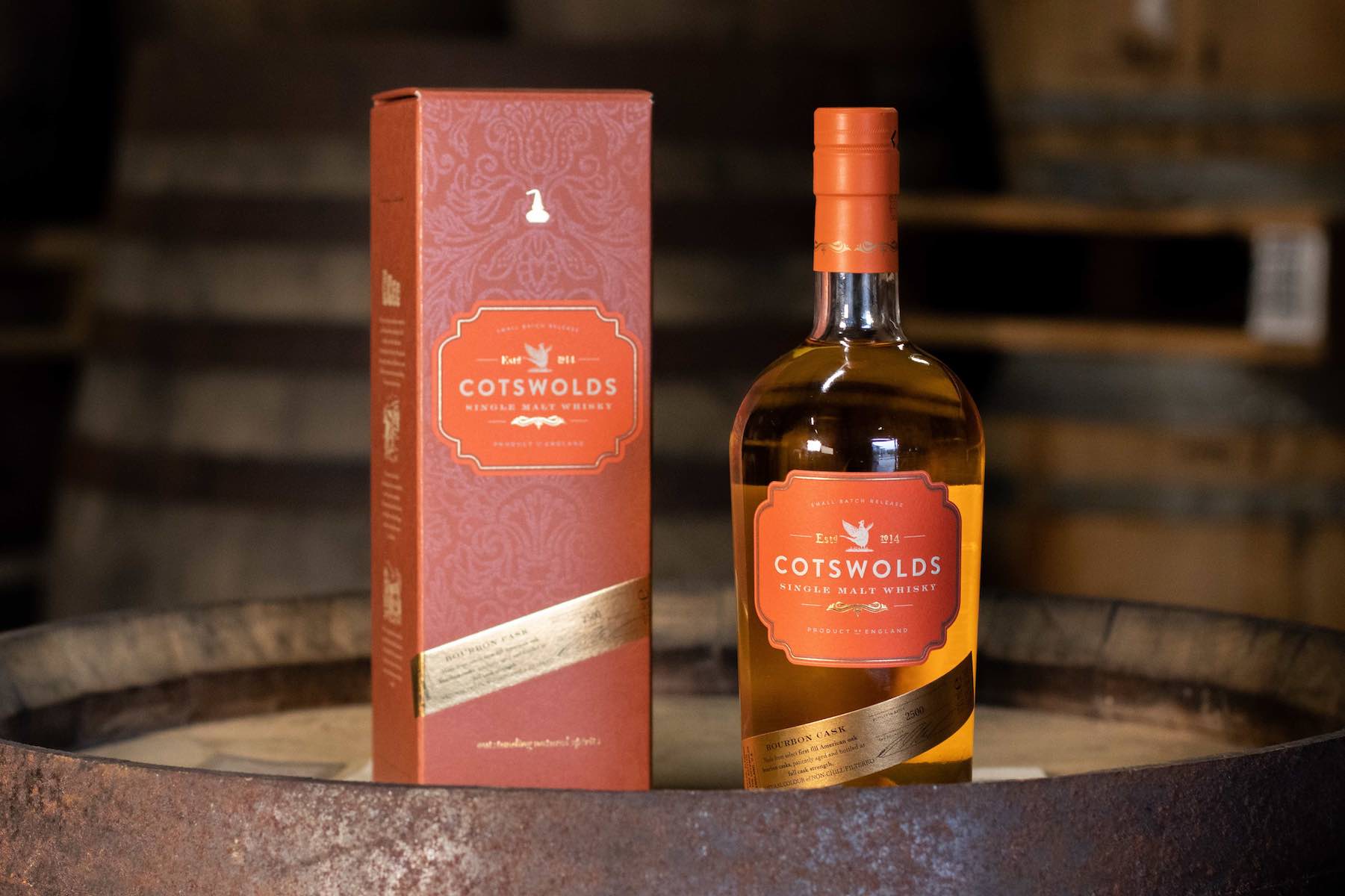 Cotswolds Distillery Bourbon Cask Single Malt Whisky, Review and Tasting Notes
Today I'm reviewing a new release from Cotswolds Distillery, their cask strength Bourbon Cask whisky.
Cotswolds Bourbon Cask single malt whisky is made with 100% locally grown barley. This local barley is floor malted and then fermented using two varieties of yeast. Anchor and Fermentis work together to ensure good yields and fruity flavours. Cotswolds have a long fermentation time, 90 hours, which develops those fruity flavours.
After the long fermentation, the wash is then distilled. Cotswolds have a tight heart cut on the spirit still. Again, this serves to concentrate the rich, fruity characteristic they're after from their new make.
The new make is diluted to 63.5% ABV using the village water supply - filtered, softened and demineralised. before filling into quality American oak ex-bourbon casks from Kentucky. These casks are used for full term maturation. And, unlike their other releases, this release is made using only bourbon aged whisky.
Dan Szor is Cotswolds Distillery's Founder. He said "We always planned to launch a Bourbon Cask Single Malt since 2014 when we founded the distillery. It's been a while in the making but it's definitely been worth the wait. Our house style is to produce spirits with big flavours. By using first-fill ex-Bourbon casks, which arrive at the distillery with their staves soaked in Bourbon, we ensure a full, rich flavour for this cask strength whisky."
So, that's the background but lets try the whisky, which is 59.1% ABV, natural colour, and non chill filtered.
Cotswolds Bourbon Cask Tasting Notes
Colour: Natural colour, deep straw. Oily, coating my glass, with slow tears developing.
Nose: Classic ex-bourbon vanilla. Butterscotch, green apples, and oak. Malt biscuits and a little spice.
Palate: Full, rich mouthfeel. Vanilla custard over spiced malt loaf studded with raisins. A subtle toffee apple note.
Finish: Long and warming. More of that spiced malt loaf.
Cotswolds Bourbon Cask Review
An enjoyable bourbon cask whisky that achieves what it sets out to do. Rich, great mouthfeel, big flavours. The high ABV contributes to that, and is well integrated; while spicy, it doesn't burn. Great to see quality whiskies coming out of England.
If you'd like to try this whisky for yourself then you'll be able to find it on Cotswolds website for £64.95.