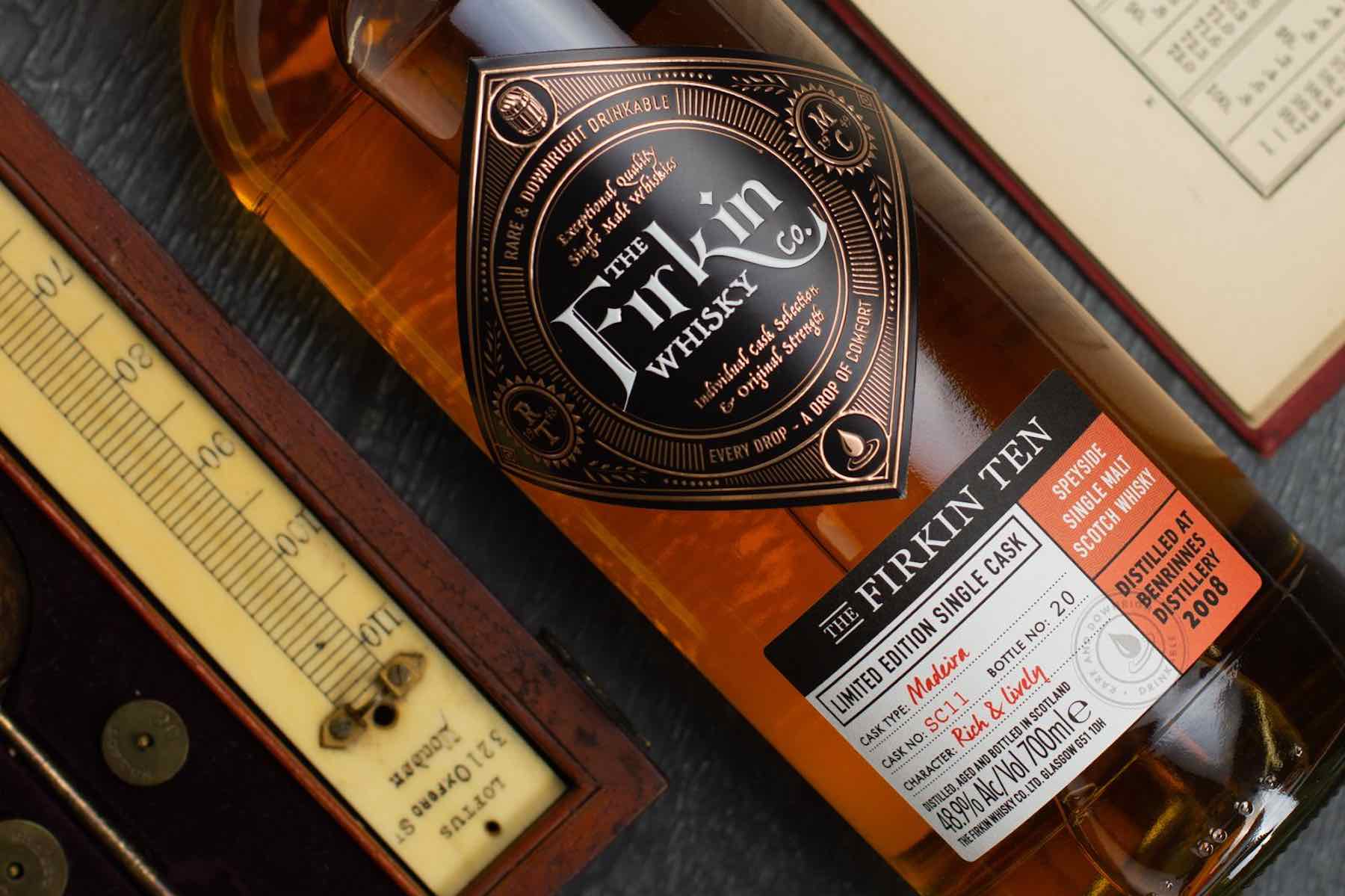 Firkin Ten Benrinnes 2008 Whisky Review and Tasting Notes
I've recently reviewed a 2008 Ledaig and a Tullibardine 2012 from Firkin Whisky Co. Today, I have their Firkin Ten. It's a 2008 Benrinnes aged in one of their custom made double oak casks. In the case of this Benrinnes, they've paired it with Madeira, a sweet wine from Portugal.
Much of the spirit from Benrinnes distilleries ends up in Diageo's blends. So this single cask, single malt, is somewhat of a rarity. And paired with the Madeira, it's rather intriguing.
As with Firkin's other whiskies, this is bottled at 48.9% ABV, natural colour and non chill filtrated. This release won Gold Medal with 94 points from Bartender Spirits Awards. I'm looking forward to try it.
Firkin Ten Benrinnes Tasting Notes
Colour: Natural colour. Light amber, coating my copita.
Nose: Part caramelised red orchard apples. Vanilla custard pastries, served with a latte. Cinnamon and nutmeg. An underlying cereal note.
Palate: Medium mouthfeel. More of those orchard apples, together with peaches. Pain au raisin next to thick cut lemon and orange marmalade on the breakfast table. Creamy milk chocolate. Plenty of spice, but in a bright, warming manner - rather than hot.
Finish: Medium to long finish. Spiced orange marmalade leaves you ready for another sip.
Firkin Ten Review

This is a great midweek dram. When you want a cheerful whisky as a treat after a good day's work. It's lively and bright, while having richer notes that round it off. A most enjoyable dram from The Firkin Whisky Co.
You can find out more about The Firkin Whisky Co here, read their blog here, and you can find Firkin Ten here.
Want a couple more opinions? Read The Dramble's review here, and The Whiskey Chaps' tasting notes here.