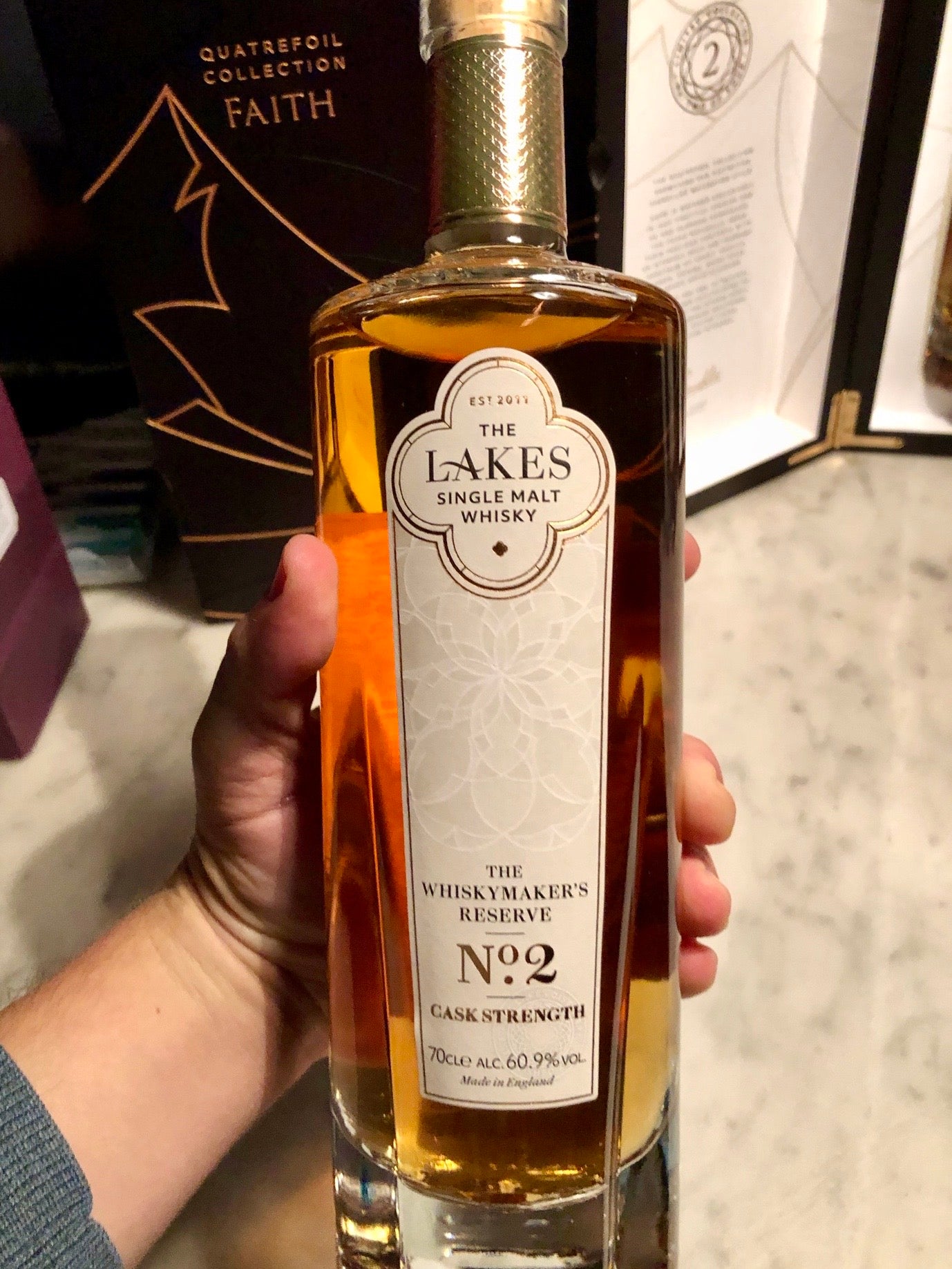 The Lakes Whiskymaker's Reserve No.2
The Lakes Whiskymaker's series
After selling out Reserve No.1, The Lakes Distillery is now launching their second release: The Whiskymaker's Reserve No.2. In line with the first release, this expression explores the art of maturation and blending; and, building on Reserve No.1, represents the next step in defining a sherry-led house style for The Lakes Single Malt. 
Whiskymakers Reserve No.2
Whiskymaker's Reserve No.2 is a non-age statement, non-chill filtered, natural colour, whisky bottled at cask strength of a whopping 60.9% ABV.  It has been matured in PX, red wine and bourbon casks that Dhavall Gandhi, whiskymaker at The Lakes, has carefully blended together to create an intense and robust single malt.  
We had the opportunity to try this with Dhavall on his recent visit to London.  Its always a pleasure to see Dhavall, and anyone who has been to one of his tasting may well recognise his trademark flip chart triangle - his way of explaining how a holistic flavour profile is created through careful layering of components that each bring something to the liquid, and which make the whole more than the sum of its parts. 
Talking of the release, Dhavall said, "At The Lakes, we understand how flavours are created throughout the entire whisky-making process. The result is a rich and varied artist's palate, and The Whiskymaker's Reserve is a series of artistic interpretations, each a different variation on a theme, brought together to create something new and unique."
On the nose this whisky has rich dark fruits and treacle, on the palate there's more fruit with layers of characteristic spice and vanilla, and the finish is rich long and enjoyable. The impressive ABV, and the fact its non-chill filtered, both add a lot to the body of this dram. We enjoyed this whisky, as we did Reserve No.1, and we're excited to see what the third release (we're placing our bets that it will be called Reserve No.3) will bring.
You can find out more about The Lakes Distillery here. And a summary on The Lakes Distillery's ranges of whisky.