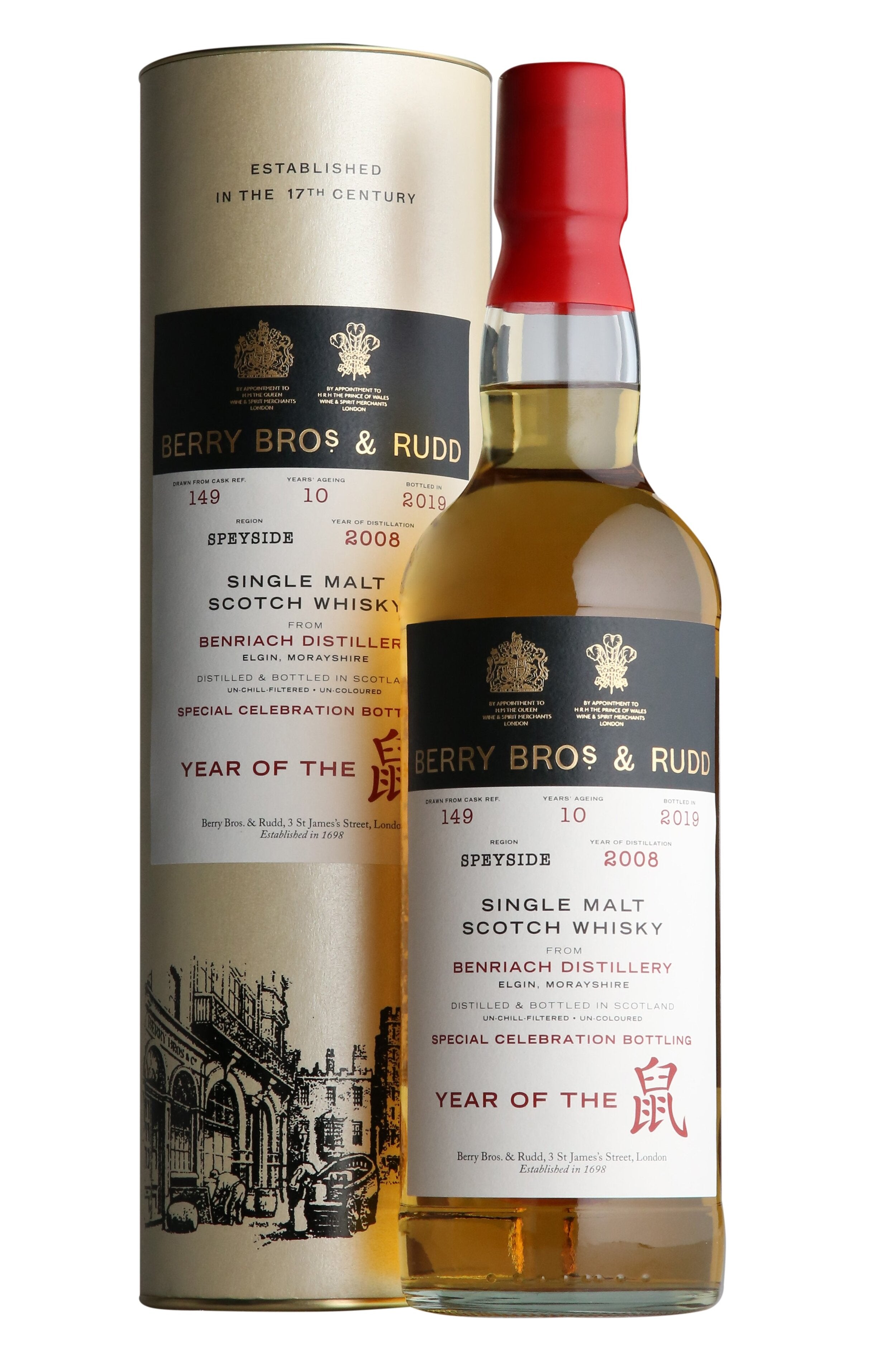 Whisky for Chinese New Year 2020
Chinese New Year and whisky
The 25th of January 2020 marks Chinese New Year and the start of the Year of the Rat.  Chinese New Year is one of the most significant dates in the annual calendar for Chinese families, who usually enjoy a long weekend of celebrations with loved ones - catching up, feasting, and enjoying a good dram.
2008 Benriach Year of the Rat
To mark the occasional, the good folk at Berry Bros. & Rudd have released a limited edition Benriach distilled in 200 (8 being a lucky number in Chinese tradition) and bottled in 2019.  Only 100 bottles of this single malt scotch whisky have been released in the UK, with each bottle bearing a special label in tribute to the Year of the Rat and a lucky red seal. 
Benriach distillery is a short distance from Elgin, Scotland, and was constructed in 1898 at the height of the Victorian whisky boom (note the lucky 8s).  It fell silent soon after but its luck was resumed when production started again until 1965.
Benriach 2008 tasting notes
The single cask was bottled at 58.3% ABV (I bet your noticing the 8s by yourself now) non chill filtered and natural colour.  The well balanced whisky has notes of fresh fruit salad and lime zest on the nose – leave the whisky in the glass for a little time to bring out orange and soft peach notes. It has a most pleasing thick and silky mouthfeel, with more peachy fruit notes on the palate along with honey and just a touch of dried tobacco. A long finish brings banana bread, a little oak spice and a background note of wood smoke. 
Available online from Berry Bros. & Rudd, this is most enjoyable dram to toast Chinese New Year.  Or even Burns Night.  Slainte mhath.