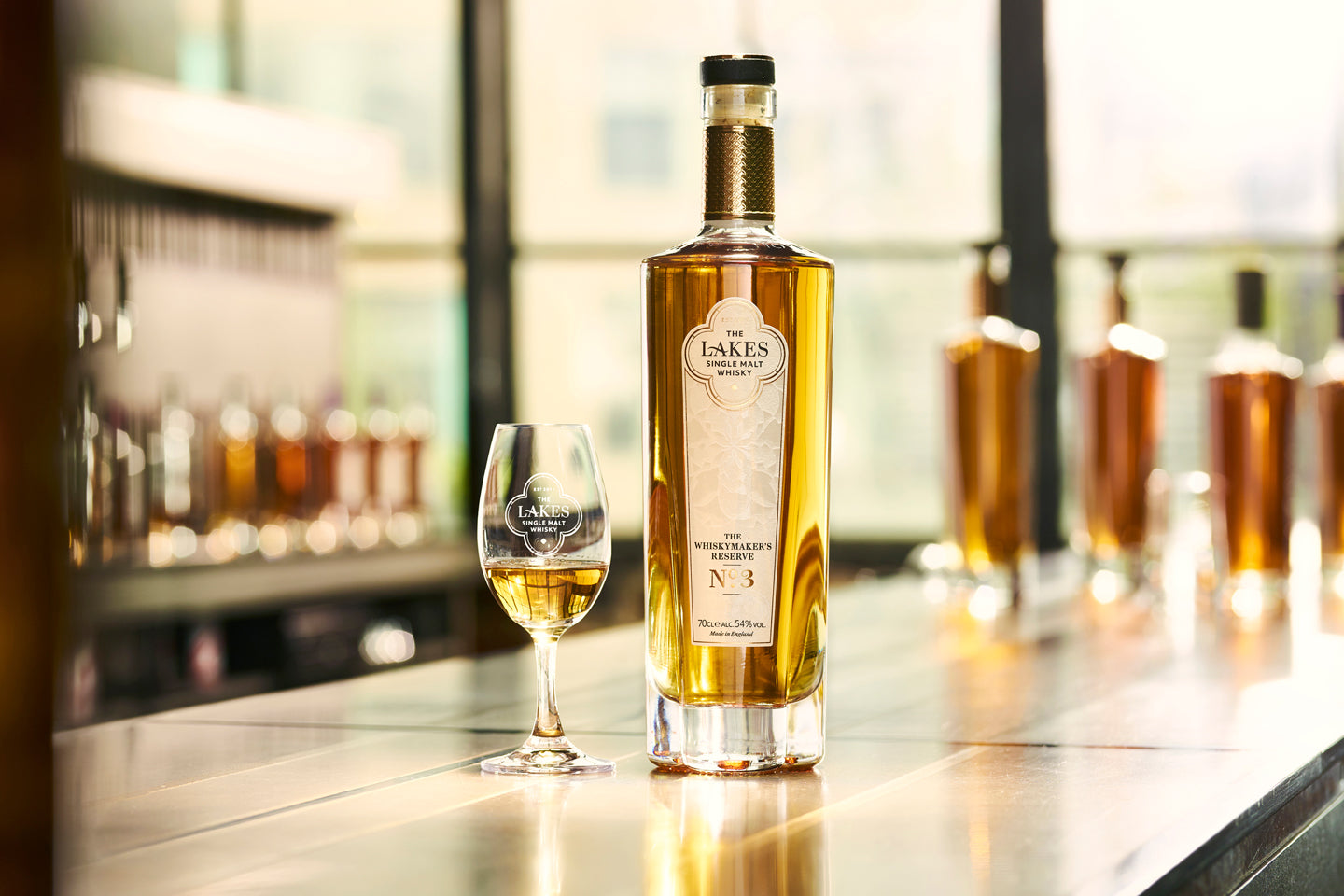 Lakes Distillery Whiskymaker's Reserve No.3
Following now sold out Whiskymaker's Reserve No.1 and Whiskmaker's No.2, the Lakes Distillery have launched the third whisky in their "Whiskymaker's Reserve" series, which has been matured in PX, Oloroso, Cream Sherry, and red wine casks.  Dhavall Gandhi focuses on producing carefully layered whiskies which bring together multiple flavours into a complex yet rounded whole; so, this release definitely bears his hallmark.
Dhavall said: "To create our sherry-led house style we use a variety of sherry casks, with a significant proportion being first-fill. The spectrum of flavours achieved through the use of these casks is layered through blending to create the depth and complexity associated with The Whiskymaker's Reserve. Each expression is then married over twelve months, allowing the flavours to gently integrate and develop.
"In the case of Whiskymaker's Reserve No.3, I have used Oloroso, Cream and PX casks in combination with a small number of red wine casks, to contrast some of the dried-fruit characters and create the aromatic top-note and seductive texture.
"Whisky making is an additive process. You add, create, and control the flavours at every small step, and, at The Lakes Whisky Distillery, I am fortunate to have a complete overview of the end-to-end whisky making process. From start to finish, my approach is much more holistic, meaning I can nurture and develop the flavours that are created in the early stages until the very end. This is what sets our whisky apart."
This is a limited release of 9,700 bottles at 54%, non-chill filtered and natural colour. Tasting notes describe a nose that is rich and fragrant, scented with incense, spiced chocolate and toffee. With accompanying flavours of honey, figs, and wood spice on the palate, it leaves a long, warm and lingering finish.
You can find The Whiskymaker's Reserve No.3 here for £65.