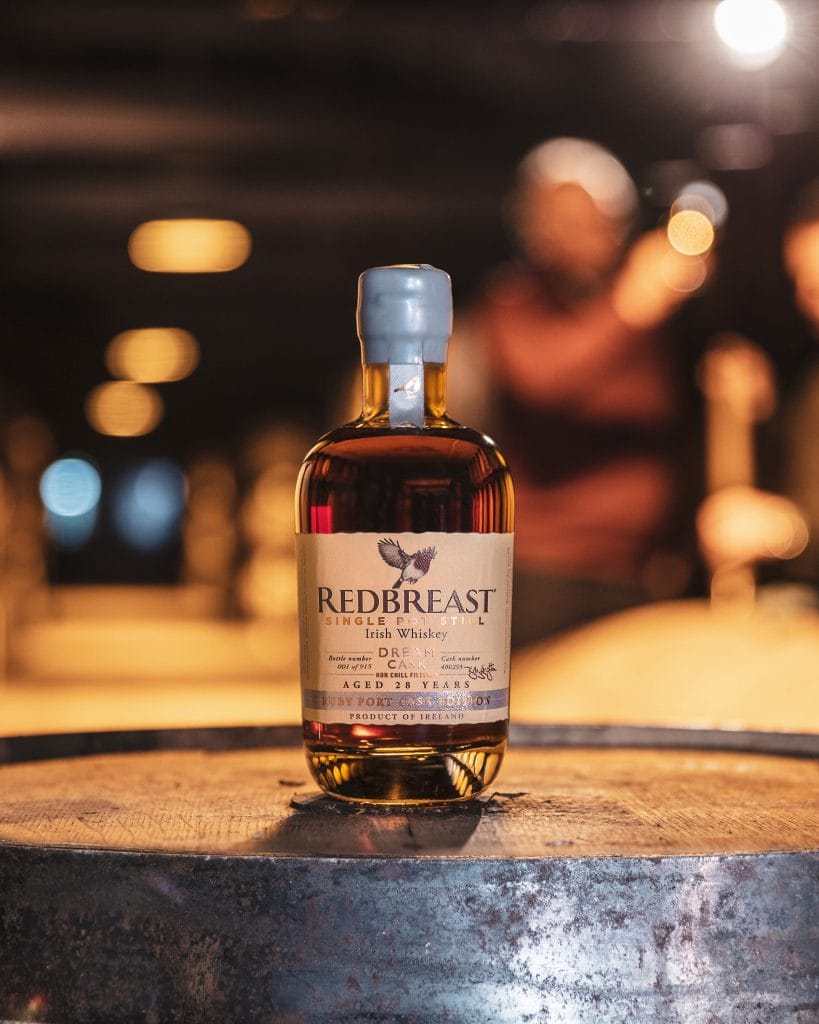 Redbreast Dream Cask 2020 Ruby Port Edition
Redbreast Dream Casks series
Redbreast have announced the release of its third limited edition Dream Cask to mark World Whisky Day. Redbreast Dream Cask Ruby Port Edition is the first Redbreast expression to be fully finished in a single port cask.
Redbreast Dream Cask Ruby Port Edition
Created by Master Blender Billy Leighton, in collaboration with Blender Dave McCabe, Redbreast Dream Cask Ruby Port Edition is the culmination of four  whiskey journeys dating back more than 30 years. Aged for a minimum of 28 years in a combination of ex-bourbon barrels, an oloroso sherry butt and a ruby port seasoned cask, these liquids were then married in the ruby port cask to mature further.
The result is a smooth and silky Irish whiskey with notes of assertive spices, dark chocolate and cinnamon which slowly reveal a luxurious layer of sweet ripe plums and exotic fruits reminiscent of the signature Redbreast style. Bottled at 51.5%, the ruby port cask finish further contributes notes of raisins, sultanas and berries, adding an extra layer of depth and complexity. It is this final marrying phase which also gives the expression an intense mahogany colour.
Master Blender Billy Leighton explains: "It's more than three decades since my predecessors went to the Douro Valley and hand selected the cask which would become Redbreast Dream Cask 2020. I'm delighted to be able to share its creation with whiskey lovers around the world. Our third Dream Cask was created with a very significant fortified wine component. This imparts a unique balance of flavours, with less vanilla sweetness and more fleshy fruits that are associated with port."
If you're interested in getting this Dream Cask then its being released through an online ballot hosted on Redbreast's members' club, The Birdhouse. The ballot will be live from 15:00 (GMT+1) on Monday, May 25th until 14:59 (GMT +1) on June 1st when successful participants will be given an opportunity to purchase a 500ml bottle for €490.  Good luck!