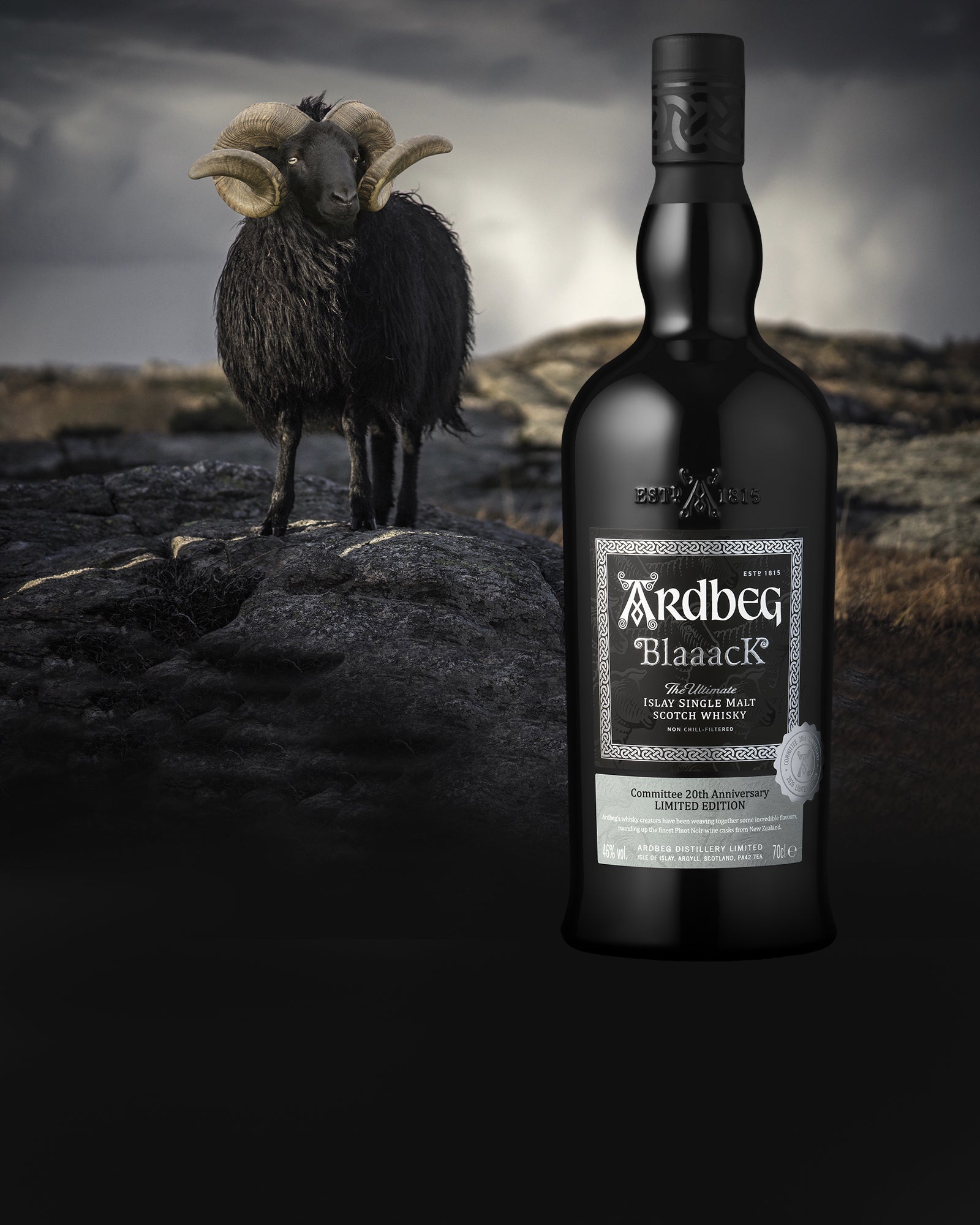 Ardbeg Day Celebrations, Summer 2020
Ardbeg Day is an annual celebration of Islay whisky, and something we always look forward to.  Unfortunately, the current C19 situation means that its not, naturally, possible to celebrate Ardbeg Day in the normal way.  Instead, Ardbeg will be doing a virtual event.
The Ardbeg Blaaack Whisky Trials will be broadcast on 30 May 2020 via Facebook. It will be a two-hour show of tastings, games, and entertainment is in celebration of the Ardbeg Committee's 20th Anniversary. It takes as its theme this years Committee Release, Ardbeg Blaaack: a single malt which brings together flavours of velvety summer fruit pudding and bitter cherry, with a deeper edge of soot and Ardbeg's hallmark smoke.
Mickey Heads, Ardbeg Distillery Manager, said: "We were looking forward to marking Ardbeg Day this year with our dyed-in-the-wool fans here at the Distillery, and at celebrations around world. Sadly, global events overtook us. However, we've put our heads together and come up with a back-up plan to keep our Committee Members entertained, safe at home. I'll be shepherding the Ardbeg team in an online extravaganza instead - expect tastings of some much-loved whiskies, fun, blether, and maybe even a few Blaaack-inspired surprises."
You can tune into the Ardbeg Blaaack Whisky Trials from 7pm BST on Ardbeg's Facebook page, with the show available to watch later on Ardbeg.com, Instagram and YouTube. You can also what their collaboration with DJ BBQ, for a great mix-up of smokey food and smokey whisky cocktails.
If you're interested in getting a bottle of the limited edition Ardbeg Blaaack, it will be available to buy from Ardbeg's website, Ardbeg Embassies, whisky specialists, and online retailers around the world from 30 May 2020 (although distribution may be a bit delayed in some markets due to the current Coronavirus restrictions).
Enjoy!