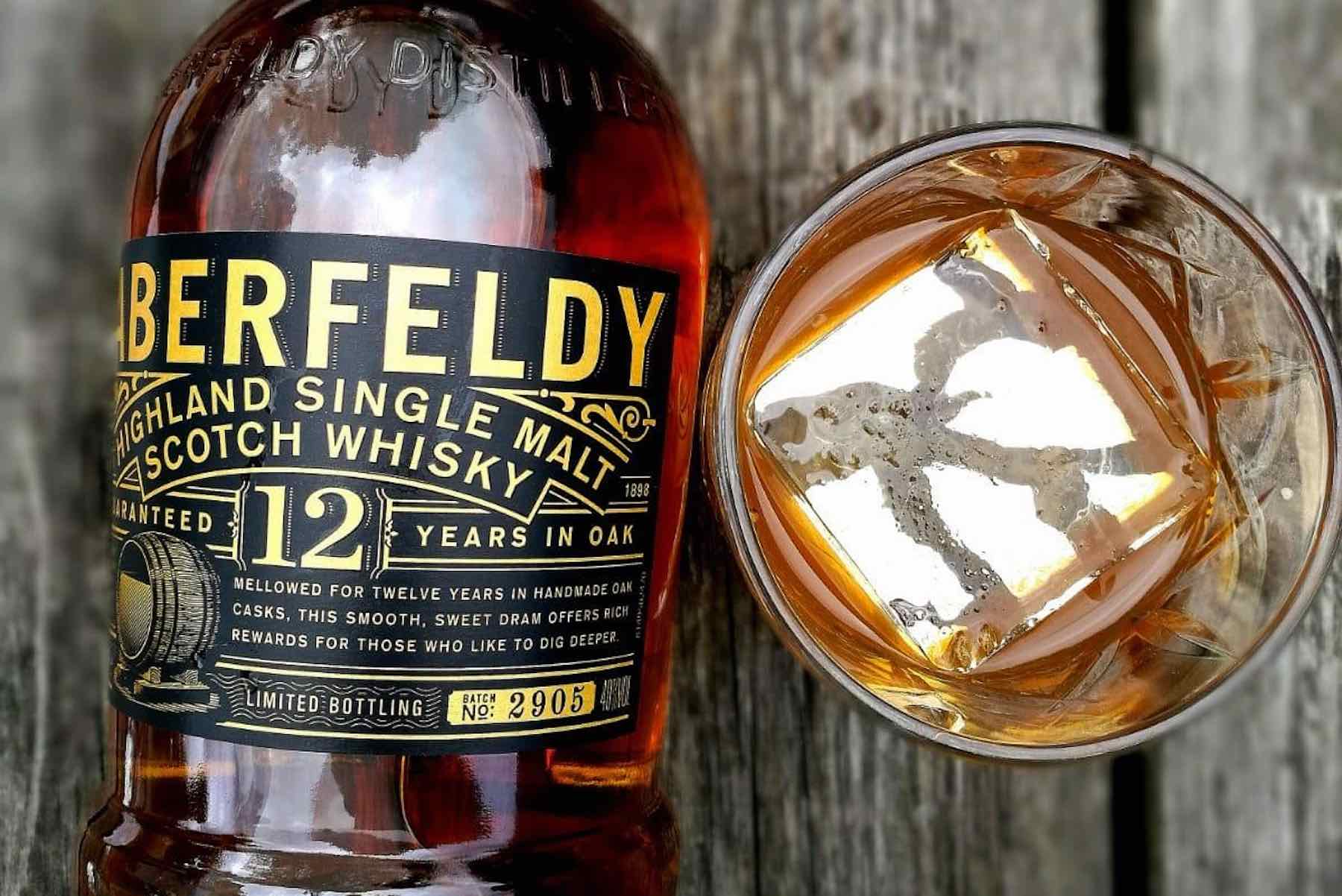 Aberfeldy Barrels and Bees Programme
Aberfeldy continues its commitment to environmental sustainability this year. It's Barrels & Bees programme unites local beekeepers with bartenders around the world. It aims to raise awareness of the importance of the honey bee. This year, Aberfeldy are working with Bermondsey Street Bees. The next Barrels & Bees masterclasses will take place on the 25th August and 9th September. They will culminate in a series of honey laced cocktails from 80 bartenders.
Aberfeldy is nicknamed 'The Golden Dram'. The name comes from its water source – the Pitilie Burn. Aberfeldy whisky itself also has classic honeyed notes. These come from the longer fermentation times, copper contact during distillation, and the casks used to mature the whisky. As a result, the Highland dram pairs very well with honey in mixed drinks. Working with honey supplied from Bermondsey Street Bees, bartenders are making cocktails. They're combining Aberfeldy 12 Year Old and honey to create the best cocktail. This year, female bartenders will also judge a Barrels & Bees competition with Aberfledy's UK Brand Ambassador. Each cocktail will bring out the renowned honeyed notes of Aberfeldy 12 Year Old.
Barrels and Bees
The source of honey matters. Honey can have floral, grassy, fruity or woody notes, depending on the hive's location and season. That's why the Aberfeldy Barrels & Bees program was born. It's a celebration of the Aberfeldy's signature honeyed character. And, it supports urban beekeepers by promoting the use of responsibly farmed local honey. It also educates on planting for honeybees and other pollinators.
Bees and Boisdale
Aberfeldy has partnered with Boisdale Belgravia and Boisdale Canary Wharf. They're creating a Honey Highball terrace with a special menu of four cocktails. These include the Spiced Apple Mac, a mix of Aberfeldy 12 Year Old, Calvados, ginger wine, whisky barrel bitters. And the Jazzy D, a fresh blend of Aberfeldy 12 Year Old, peach liqueur, water and a peach garnish. Both Boisdale Honey Highball Terraces will be open until the end of September.
Summer Honey Highball Competition
This summer sees the launch of the inaugural Barrels & Bees competition. 80 bartenders will develop a cocktail that balances Aberfeldy 12 and Bermondsey Street Bees honey. The competing bars include The Artesian Bar, The Sun Tavern, Coupette, Tiger Lily, and Panda & Son. The entries will be judged by leaders in the bartending scene, including Leza Ulijaszek of Callooh Callay and Kaitlin Wilkes, Assistant Manager of the Blue Bar at The Savoy,  alongside Aberfeldy UK Brand Ambassador, Andrea Montague. The final 20 cocktails will be shared on Instagram, so customers can have their say in choosing the final three. The top three will win a visit to the home of Aberfeldy in the heart of Scotland.
Herbed Honey Smash
Want to make a whisky cocktail for yourself? Why not try the Herbed Honey Smash.
Ingredients:
60ml Aberfeldy 12 Year Old
45ml lemon juice
30ml local honey syrup (equal parts local honey and hot water and stir until honey dissolves)
4-6 leaves of soft herb (for example basil or mint) 
Method:
Add all ingredients to a shaker with ice
Shake and pour into a small glass filled with ice
Garnish with you fresh herb of choice and enjoy!