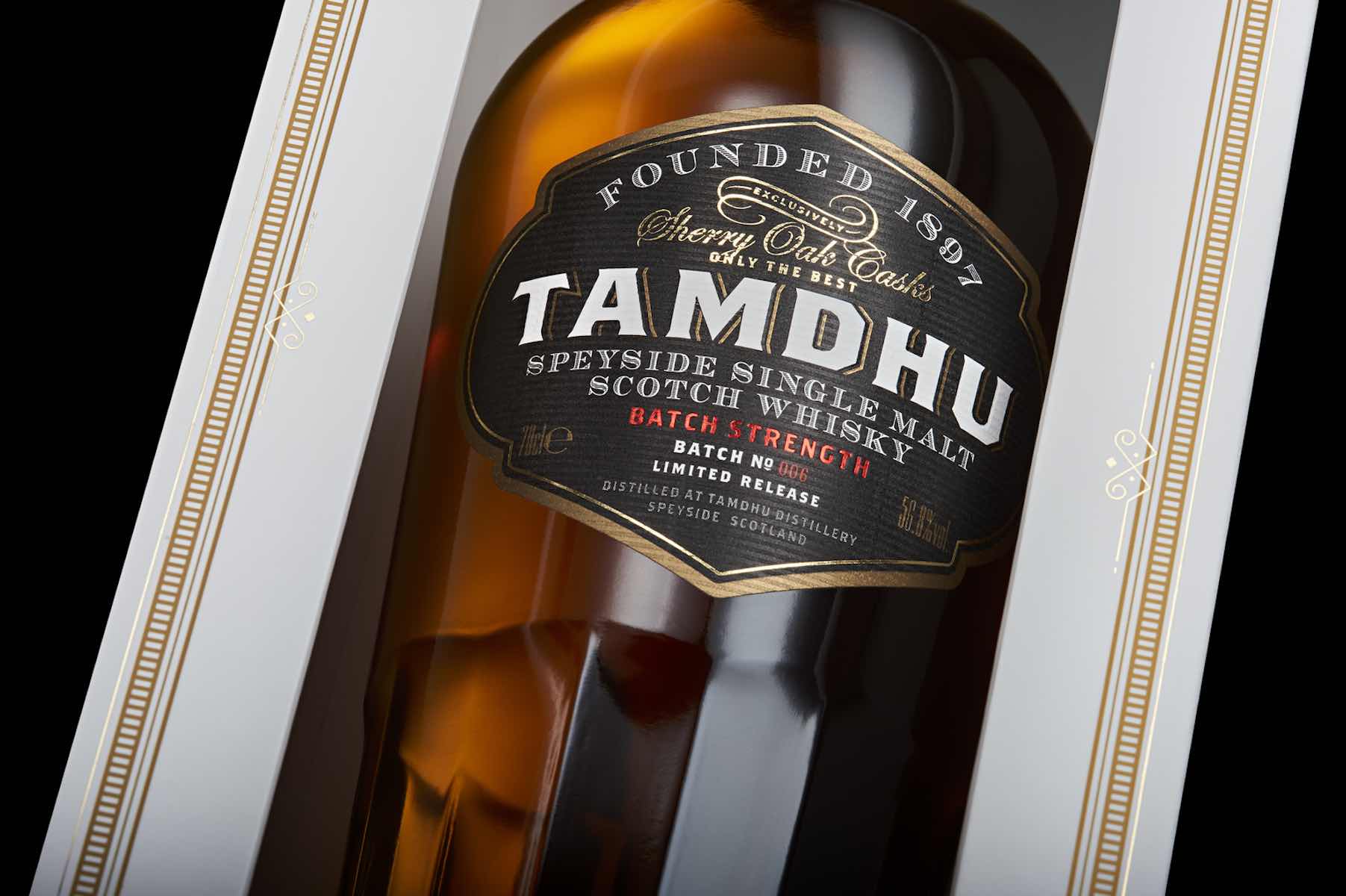 Tamdhu Batch Strength No 006 Single Malt Whisky
Tamdhu Distillery have announced the sixth whisky in it's 'Batch Strength' series. The series is an award-winning range of limited edition single malt whiskies.
Batch Strength No 006 is 56.8% ABV, un chill filtrated and natural colour. It's an ex-sherry release, with the cask make up hand-picked for this one-off release.
Tamdhu mature all their whiskies in the best oloroso sherry seasoned casks. It's full term maturation, so the whisky rests in these casks from start to finish. The sherry casks impart a deep copper hue and a complex flavour profile. Tamdhu's philosophy is 'Only The Best'. So, a very high proportion of the casks chosen are first-fill. This results in a great single malt for the sherry wood connoisseur.
Batch Strength No 006 

Official Tasting Notes
Nose: The fresh spiciness of oak, then roasted nuts and warming vanilla.

Palate: Summer berry pudding with crème Anglais. A dash of water brings orange, lemon and even more oak spice.

Finish: Cinnamon spice swells, revealing a long farewell of citrus zest and ripe figs.
Sandy McIntyre is the Tamdhu Distillery Manager. He said: "The Batch Strength series is one of our most popular releases. Batch Strength No.006 is sure to appeal to our fans old and new. The high proportion of first-fill Oloroso casks give the whisky a rich taste and long finish."
If you'd like to try Tamdhu Batch Strength No 006, then you can buy it from Tamdhu's website for £79.99.