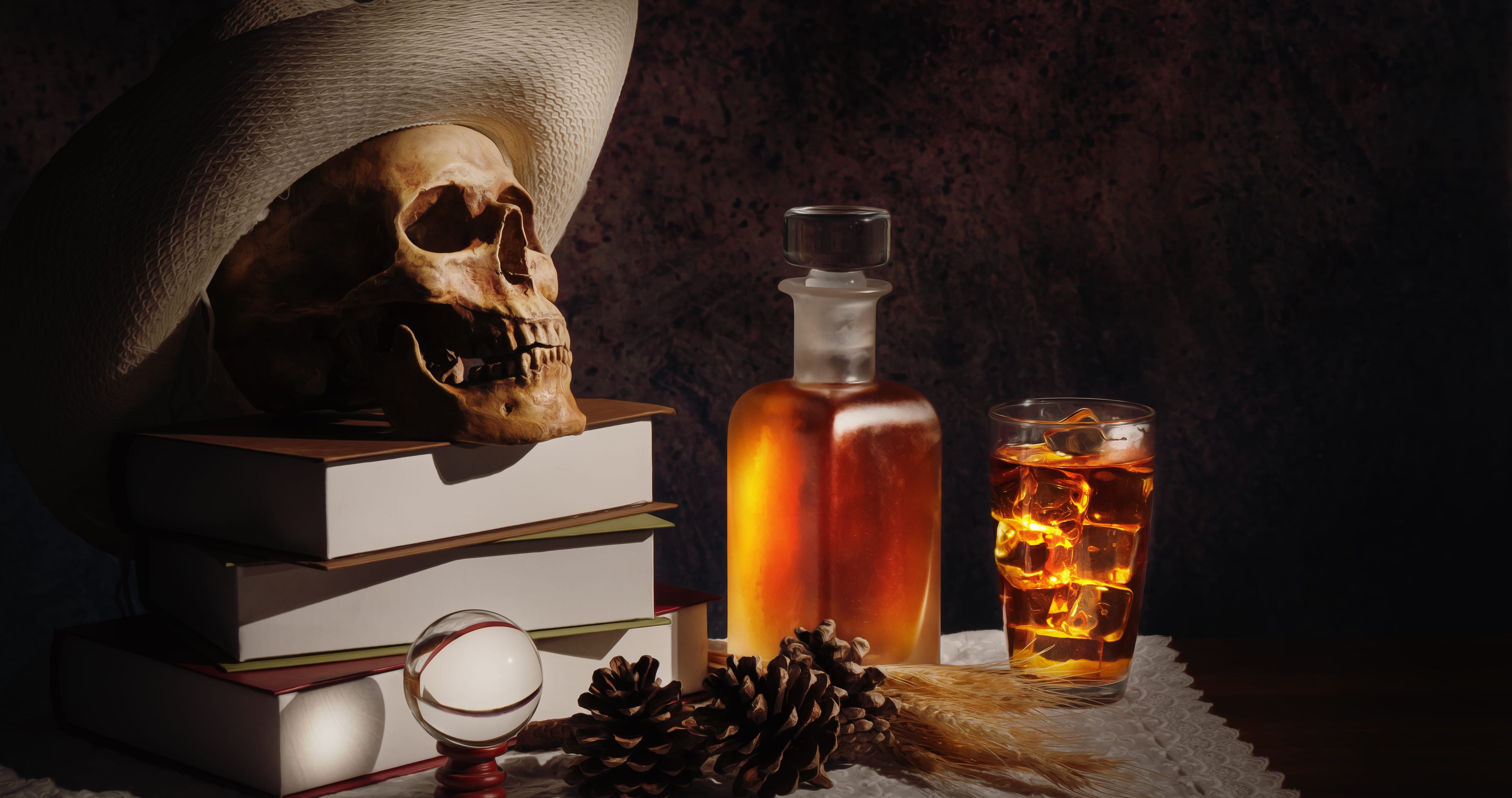 Spooky whiskey perfect for Halloween: our top five picks
Our top five whiskies for Halloween
Whisky is great all year round. Not just one day. But, that said, why not find a whiskey that will be right at home during the Halloween season? It'll help you get in the spirit (see what I did there?!). So, just for fun, here are our top five spooky whiskies for Halloween, in price order.
1: Skeleton Key by Duncan Taylor for Brewdog
Skeleton Key is a blended scotch whisky bottled by Duncan Taylor as part of their collaboration with Brewdog Distilling Co. Bottled at 46% ABV this is a smoky, maritime whisky with some sweetness, together with clean fruit and citrus notes. This was a limited edition and bottles are starting to run out, but you can find it for £37.95 on The Whisky Exchange here.
2: Smokehead High Voltage Islay Whisky
Smokehead have a range of different whiskies on the market, including most recently a rum finish. But this is one of our favourites - a higher ABV variation, at 58% ABV. If you're a fan of heavily-peated whiskies then this is the one for you. You can find this whisky on Master of Malt for £54.65.
3: Scotch & Tattoos by Torsten Paul Whisky Company
I'm a massive fan of Torsten's Scotch & Tattoos label. He's released three cracking single cask whiskies so far. I think the first two are particularly well suited to Halloween, one being a Dalmore with a deer skull tattoo design on it, and the other being a Dailuaine with a spooky owl on the label. These two whiskies are now sold out and hard to find, but we do have Torsten's third whisky - a superb 13 year old Caol Ila at 54.4%. You can read our review here, and you can find the bottle for £90 here.
4: Johnnie Walker Blue Label - Ghost & Rare Port Ellen
Johnnie Walker Blue Label is, of course, well recognised. But their Ghost & Rare version of Blue Label is a rarer whisky made with spirit from 'ghost' distilleries. This is the second release in the series, which includes whisky from the legendary Port Ellen, along with whisky from two ghost grain distilleries (Carsebridge and Caledonian), and malt whiskies from Mortlach, Oban, Blair Athol, Cragganmore and Dailuaine. You can find this whisky for 43.8% on Master of Malt here.
5: Ghosted Reserve 26 Year Old by William Grant & Sons
Ghosted Reserve 26 year old by William Grant's is a blended malt at 42%. It was made with whisky from two 'ghost' distilleries: Ladyburn and Inverleven. Ladyburn was closed in 1975 and Inverleven in 1991, so both are now known as 'ghost distilleries'. Over the years their dwindling stores of whisky have become more and more scarce. Which makes this a rare treat. The most expensive Halloween whiskey in our list, you can find this for £375 on Master of Malt here.
What whisky will you enjoy?
What whisky would you choose for Halloween? Particularly if you're going down the 'bit of fun' route? I'd love to know, so leave me a comment below.
Whatever you choose, enjoy Halloween!